How sustainable are the links in the world's food supply chains?
Associate Dean Post-Experience
Professor, AGSM Scholar and Deputy Head of School (Research)
Download The AGSM Business of Leadership podcast today on your favourite podcast platform.
The resilience and sustainability of food supply chains are increasingly important in the face of challenges such as climate change and geopolitical shocks
Food supply chains are among the most important on the planet. They have evolved to become critical to the survival of populations around the world so much so that food security is a considered a top priority for many nations.
This process of supplying food has become more complex and more efficient in recent years, with food production increasingly produced within global production networks spanning multiple countries. These global supply chains (also knowns as global value chains) are increasingly organised around a number of global hubs, according to a global report produced by OECD.
It found that these global value chains connect producers of food to consumers across the world and help deliver stable supplies of food along with greater choice to consumers, and at the same time generate income for producers. Cost-effectiveness is an overriding priority in these food supply chains and new processes and technologies are helping to make the supply of food to the world fairer, more resilient and more sustainable.
But COVID put considerable stress on these supply chains, which have been further challenged by a range of factors including the Russia/Ukraine war, increased fuel prices which are based down to consumers at the checkout, as well as bigger ongoing challenges such as food accessibility and commoditisation.
These topics and more were explored in a new episode of the AGSM Business of Leadership podcast, in which AGSM MBA graduate and Principal Product Manager at biotechnology start-up Vow, Pablo Quintero, and Scientia Professor Shan Pan, AGSM Scholar and Deputy Head (Research) of the School of Information Systems and Technology Management at UNSW Business School, joined podcast host Associate Professor Michele Roberts, AGSM Academic Director and Associate Dean Post-Experience at UNSW Business School.
Together, they discussed new ways of getting food from the farm (or factory) to our forks, improving the resilience of food supply chains against factors such as climate change and geopolitical shocks, and how blockchain, biotech and digital sustainability are playing an increasingly important role in the world's food supplies.
Read more: Digital sustainability: technology solutions to climate change
Producing cruelty-free, low-carbon and nature-positive food
As the Principal Product manager at Vow, an Australian biotech startup and alternative protein company that is growing real meat in a lab using animal cells instead of animals, Mr Quintero is driven by two important motivators. "The first one is the impact of food in our lives is huge. So, at a social level we always gather around food or beverages," said the AGSM MBA alumni. "And the second point is on the environmental side, so how food has become one of the sectors that has a higher environmental impact in our lives."
He explained how the start-up industry is seeking to disrupt the food industry, shift consumer behaviour, and meet the demand for more ethical (and still tasty) products. With Vow, for example, a biopsy is taken from a live animal, and selected cells are taken to grow into lab-produced meat. The process requires no hormones, medicine or drugs to be injected into the animal or resulting cell-cultured meat, which is also called green meat or clean meat because Mr Quintero said no unnecessary chemicals are used in the process.
Vow, which recently raised the highest Series A funding round ($US49.2 million) for any cultured meat company, was recently tipped by LinkedIn as one of the top 10 LinkedIn Top Startups in Australia for 2022.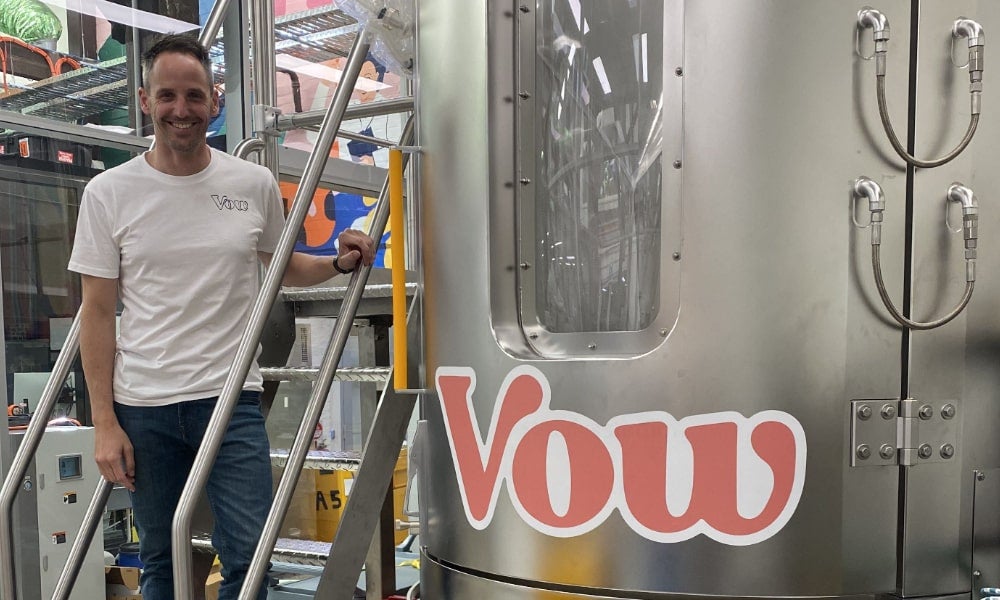 "We are able to grow it in a lab and take it from that lab level all the way up to a final product that could be very similar to meat as we know it today. It opens a possibility for creating a completely new category of food given that we are starting from first principles, which is the actual cell itself," explained Mr Quintero, who said the company is now actively seeking legal approval to sell in multiple markets around the world (starting with Singapore, which has already granted approval).
Food supply chain strengths and weaknesses
Mr Quintero, who has worked in the food technology industry for the past five years, told Associate Professor Roberts that 75 per cent of the world's food comes from five animal species and 12 plants. This means these species (beef, chicken, pork, goat and sheep) and plants (sugar, corn, rice, wheat and potato being the top five) are heavily commoditised and globalisation has made their supply chains particularly robust.
"If you have a drought in Australia and you don't have wheat for some months, it's really easy to bring it from Brazil, for example. But you need a really complex system right in place, starting with the land, but then the silos, the trains and the boats," said Mr Quintero.
Read more: How Singapore is improving food innovation, sustainability and productivity
However, the fragility of the food supply chains has been brought into sharp focus but recent geopolitical events. COVID shocks aside, Professor Pan said the Russian/Ukraine conflict has highlighted how important international relations are to the health functioning of global food supply chains. "Between Russia and Ukraine, they produce around 30 per cent of the world's traded wheat and barley. We know what happened in the last nine months or so, with conflicts and so on. So, what then happened to the 30 per cent? So, who's replacing the 30 per cent? Are people paying for more, because they don't get the 100 per cent anymore; they get 70 per cent instead?" Professor Pan asked.
This has a critical knock-on effect for certain countries around the world. Somalia, for example, imports 90 per cent of its wheat from Russia and Ukraine. "So, you can imagine the immediate impact it would on the stability of the food sources (in this case it's wheat) and also the prices that countries like Somalia and others will have to pay in this context of geopolitical conflict," he said.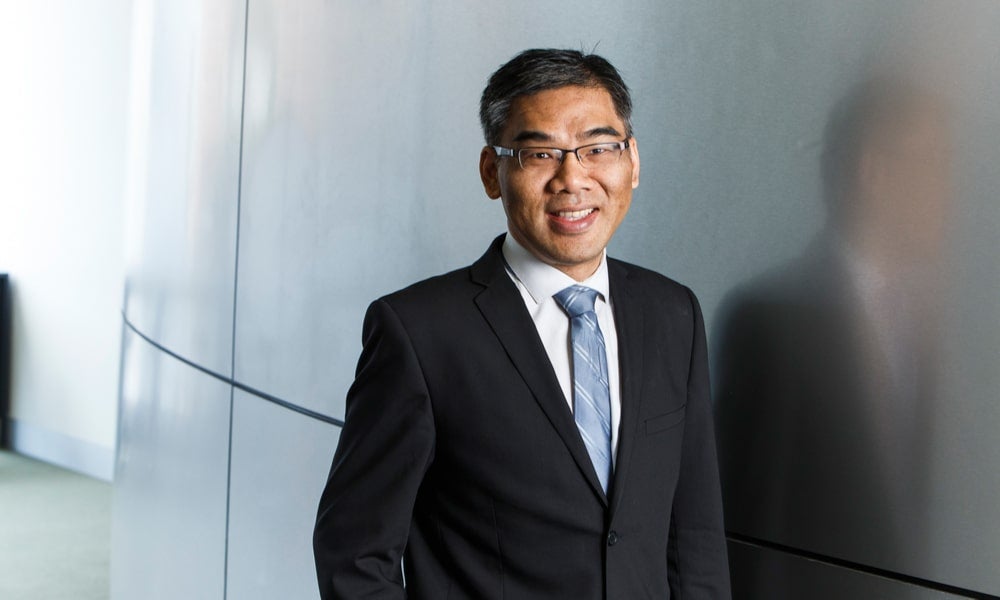 Climate change's impact on food supply chains
Professor Pan, who is an expert in digital sustainability and sustainable food practices as the head of UNSW Business School's Digital Sustainability Knowledge Hub, said another increasingly common shock to food supply chains is climate change related. "We are getting a lot more extreme weather events. We used to say this is a record summer, this is a record winter; but it seems like every year we're breaking records," he said.
"And just about every other quarter having we're floods and we're going to continue to be fighting the droughts. And there will be an increase of temperature from an environmental point of view, and there will be a lot more unpredictable rainfall patterns."
From a global food system perspective, he predicted such shocks will become the norm in the future. But Professor Pan thinks the world is only just now coming together to try and tackle climate-related problems – a point reiterated by Associate Professor Roberts, who said climate change is "one shock that's going to get a lot worse before it gets any better, if it gets better".
She pointed to new industry initiatives, such as carbon labeling of food and the introduction of a traffic light system in some countries, as well as new policies from governments that price the cost of the carbon into food. "So consumers will get to see if they're choosing a higher emissive food, like red meat or a lower emissive food like vegetarian, plant-based or to some extent chicken," she said.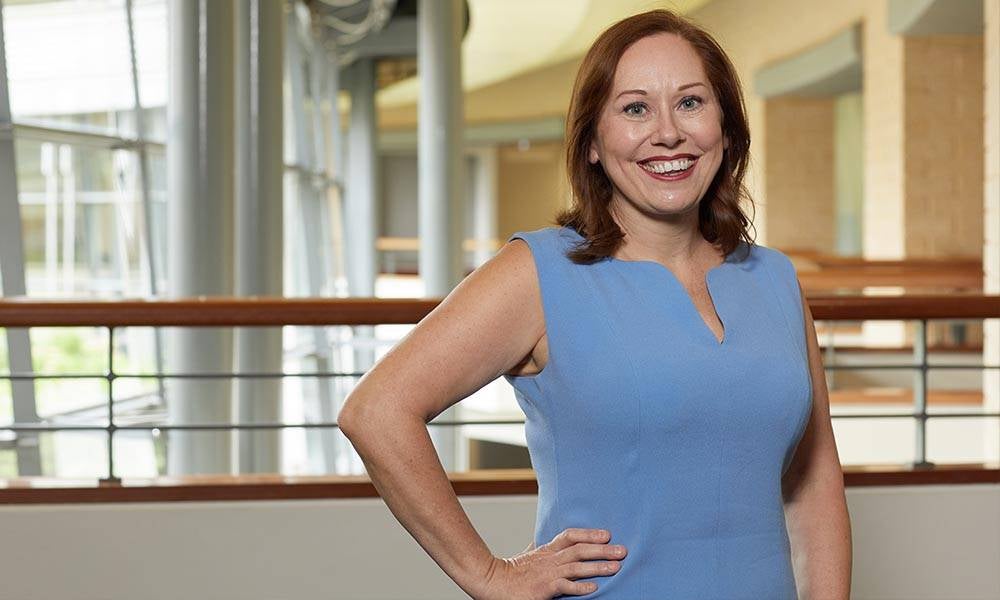 Accessibility and the food transnationals
Professor Pan also affirmed more should be done to address food accessibility, which he said is a "chronic issue" in various parts of the world. While he says there is plenty of food to feed the world's entire population, some 800 million people are still going hungry. "In fact, in some parts of the world, for every minute that goes by, there is a person dying of hunger. So, this is a chronic problem," he said.
Accessibility is a contributor to the sustainability of the global food system, and Professor Pan highlighted a glaring lack of policy incentives for more equitable and sustainable production. "I think that this is a global problem and different countries, different governments, different parts of the world, different ecosystems are facing different types of challenges," he said.
The other major problem with sustainability of the global food system is the "extraordinary concentration of power and money in the global food trade," said Professor Pan, who drew attention to the "ABCD group" (Archer Daniels Midland (ADM), Bunge, Cargill and Louis Dreyfus) – giant transnationals that dominate the raw materials of the global food system. "Just among the four of them, they're accountable for between 75 to 90 per cent of our global food trade. So, you can just imagine this being a structural flaw, which is not easy to overcome," he said.
Read more: Getting paid: How blockchain removes settlement risk for wheat farmers
Blockchain and food supply chain authenticity
Technology is playing an increasingly important role in not only reducing costs in food supply chains, but also in improving transparency and tracking of food sources. OpenSC, for example, is an Australian-based platform that is a joint venture by World Wildlife Fund and BCG Digital Ventures. The company uses data to verify a product's sustainable production claims and tracks that product throughout its individual supply chain.
"You are able to see from the packaging in the supermarket, for example, a trout and where that has been fished and with what specific boat. So, you have a QR code and very, very specific information about the food that you're getting – and also the impact that it's having," said Mr Quintero. "I think it's really, really good news having technology to provide us with more information, so consumers have better choices to make."
Professor Pan said this kind of technology not only improves the integrity of supply chains, but also provides consumers with more transparency around food products they make buy and consume. "There's a saying: 'We want to eat the food that we trust and we want to trust the food that we eat.' With all the transparency and traceability of product information available, that's put on the Blockchain."
Subscribe to BusinessThink for the latest research, analysis and insights from UNSW Business School
Professor Pan explained that Blockchain technology can be utilised to help bring food products to life and provide farmers with a voice and talk about their passions and share stories of the food they have created with consumers who are essentially their customers, either directly or indirectly. So, potentially this could also increase the branding effect of the product, and with one scan of your app you could almost visit the farm where the product was actually created. So, those are what consumers will be expected, and I think technologies that blockchain is really giving the possibility."
Listen to the full episode on The Business of Work by downloading the podcast here, or for more episodes in the series, click here.