Digital sustainability: technology solutions to climate change
Digital sustainability is playing an important role in combating climate change, and researchers can assist citizens, communities and organisations in meeting the challenge
Climate change is one of the most pressing global challenges facing society today, with potentially detrimental sustainability impacts on individuals, organisations and societies. It has been estimated by global insurance firm Swiss Re that climate change could reduce global GDP by about 10 per cent by 2050 (even if mitigating actions are taken) which equates to up to US$23 trillion in reduced annual global economic output worldwide.
Combating climate change is very much a global effort and a range of measures and initiatives, including reducing greenhouse gas emissions and meeting carbon emission targets, energy efficiency initiatives and renewable energy investments have been widely adopted around the world. There have also been a number of important developments from a technology perspective, according to Professor Shan Pan, AGSM Scholar and Deputy Head of School (Research) at the School of Information Systems and Technology Management for UNSW Business School. "We're paying a lot more attention to the issue of sustainability, and we have a great opportunity to look more closely at what specific roles technology can play through digital sustainability to have a positive impact on climate change," he said.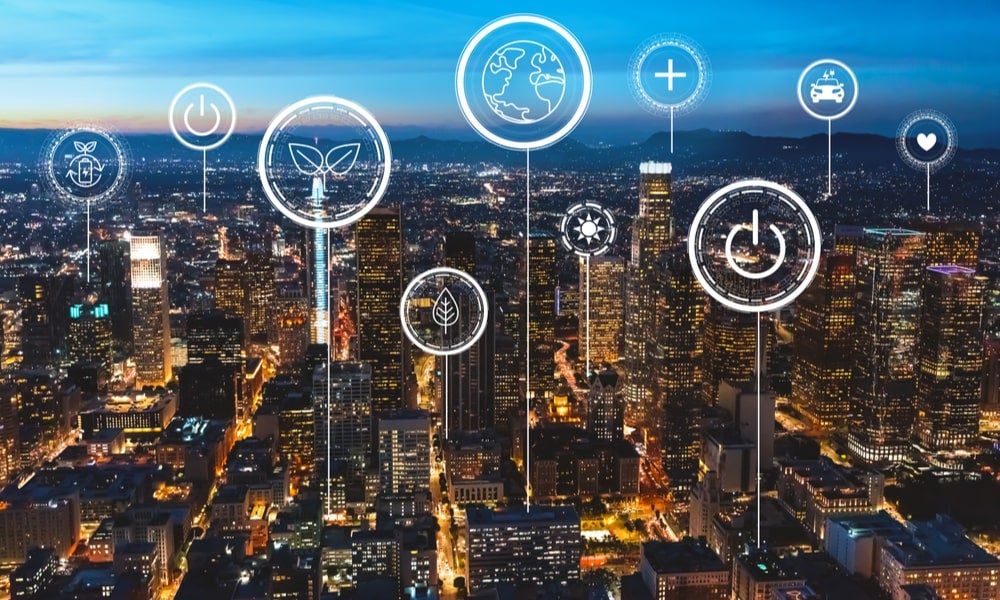 What is digital sustainability?
Digital sustainability, which involves the use of technologies in everyday business applications to address climate-related issues and improve Environmental, Social and Governance (ESG) outcomes, can play an important role in combating climate change.
Digital sustainability as a movement is gaining traction around the world and is also the subject of a recent paper Digital sustainability, climate change, and information systems solutions: Opportunities for future research, co-authored by Prof. Pan together with School of Information Systems and Technology Management colleagues Professor Lemuria Carter and Senior Lecturers Yenni Tim and Sandeep Mysore Seshadrinath. The paper provides an overview of approaches to addressing climate change through digital sustainability and proposes a number of future research themes focusing on climate resilience, climate-conscious citizen science, and organisations' ESG strategies
Digital sustainability's dual role
There are two important roles digital technology can play in improving sustainability outcomes and addressing issues such as climate change. The first role is that of an enabler, in that digital solutions can be deployed to address, and Prof. Pan gave the example of the Internet of Things (IoT) and applications such as smart buildings, electricity grids, automation initiatives and supply chain/smart transport logistics. "You can embed a lot of sensors into buildings, into production processes and the like, where data can be picked up for the purposes of generating insights so we can start to think about possible solutions in solving some of those climate-related problems," he said.
Read more: Unilever's CEO Nicole Sparshott: why sustainability makes good business sense
Another example of digital sustainability in this capacity can be found in the application of artificial intelligence – a key focus for many organisations' digital transformation programs. "Increasingly, we are now accessing more and more data, and we now have the capability to analyse this big data on and then use technologies like machine learning and artificial intelligence to not only make sense of what that data means, but also think about predictions and potential consequences," he said.
A second and equally important role is the technology itself, which tends to attract a lot of interest in discussions around environmental impact. "With data centres, for example, reducing energy use in data centres is a challenge. So, when we think about digital sustainability, we need to look at how we can build and develop sustainable technologies and applications which they themselves reduce consumption of energy and decrease potential emissions. That's where low-emission products, green computing and green data centres come in," said Prof. Pan.
Digital sustainability and climate citizenship
Climate-conscious citizen science is another theme explored in the paper, and Dr Seshadrinath discussed the importance of "citizen scientists" using digital technologies to come up with innovative responses in order to mitigate the impacts of climate change. "Digital technologies have enabled wider and more effective participation of local citizenry in addressing issues that they care about and that they want to see a change in. Technologies have given them the power to organise, act on changes that are happening in their local environment and drive policy action towards making important changes," he said.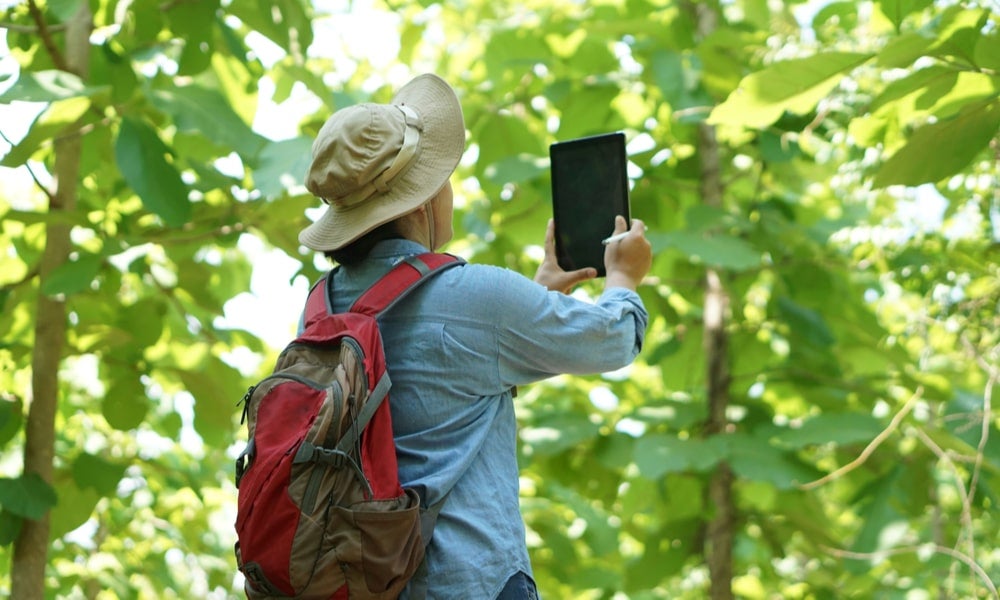 Platforms are one technology solution that has helped citizen scientists in their own digital sustainability efforts, and Dr Seshadrinath said it is important to create better platforms that enable wider participation of stakeholders. "So how do we incentivise participation so that people are motivated to engage?" he asked. "While digital platforms can provide unprecedented opportunities for eliciting wider public participation, we still see that people are quite hesitant to devote their time and energies to contributing to the greater good. So this is one important future research direction."
A related challenge is the quality of data generated by such platforms, as a lot of decisions that need to be made about climate change impacts are reliant on good-quality data. "When you're working with multiple stakeholders with multiple goals, there is a chance the quality of data might get diluted. So how do we maintain information quality at the scale at which we also want participation to happen? That is something that information systems research can investigate," says Dr Seshadrinath.
Digital sustainability for organisations
The benefits of digital sustainability are also numerous for organisations, according to Prof. Carter, considering the pressure on the business sector to reduce emissions and aim for goals around net zero. A third theme of the research paper focuses on climate-intelligent information system solutions and ESG intelligence, and the researchers said solving environmental sustainability problems – instead of merely studying them as phenomena – is key. "This is about how we help organisations visualise, track, benchmark and improve their ESG strategies. I think there is a huge opportunity for organisations to utilise technology to help tackle some of the sustainable development goals," said Prof. Carter.
Read more: Building a greener future: how Lendlease manages sustainability
To become sustainability intelligent, the paper said organisations will need access to advanced data analytics to manage the vast amounts of sustainability initiative-related data, utilise strategy visualisation techniques, and design easy-to-access dashboards to be future-ready. In addition, data-driven systems that are powered by AI-based algorithms can equip organisations with strategy visualisation capabilities to track sustainability efforts, design sustainability initiatives and optimise performance. The paper noted organisations could also integrate analytics systems into their existing operations to bring environmental sustainability to the forefront of digital innovation and organisational transformation.
Digital sustainability in developing countries
Another concept discussed in the paper is the second-order effect, which is based on the idea that every action has a consequence, and each consequence has a subsequent consequence. In this regard, Dr Tim said digital sustainability is of particular importance to developing countries. "We know climate change will impact developing countries more significantly compared to other regions in the world. So there are a lot of issues related to digital exclusion that could stop them from benefiting from digital technology or innovation," says Dr Tim.
"Farm communities, for example, can benefit from technology for predicting weather, understanding when to water and how to make processes more efficient. So how do we use our expertise to make sure these technologies will be effectively deployed by communities that might not be as tech-savvy compared to other parts of the world? This is about how digital strategies and technologies can support frugal innovation in developing countries in order to encourage inclusive and equitable developments."
The Digital Sustainability Knowledge Hub
To assist organisations better understand, utilise and leverage opportunities associated with digital sustainability, UNSW Business School runs the Digital Sustainability Knowledge Hub, which employs a twofold research approach to generate knowledge and digital solutions for entrepreneurs and start-ups, new working models, industry transformation, urban policy and business ecosystems.
Prof. Pan, who also serves as Director of Digital Sustainability Knowledge Hub, says one of the ways the hub can help organisations is through partnerships and analysing and benchmarking their ESG performance. This is achieved through a unique data-driven digital platform that generates insights into how to improve their ESG performance and strategies, with a view to building a more sustainable business. "Organisations need a high-level understanding of their ESG initiatives and sustainability strategy, how they are making progress against ESG objectives and potential sustainable development goals (SDGs) – so they know where they stand when it comes to their own annual report disclosure commitments," he said.
Subscribe to BusinessThink for the latest research, analysis and insights from UNSW Business School
"We help organisations to visualise what they have done (and when they have not done) and provide a transparent view of what other companies are doing; this could be from competitors or just about learning best practices of other industries. So this is where we as researchers can help companies in analysing and benchmarking what they do, so they can develop better plans and strategies to reduce their carbon footprint and achieve their sustainability goals as part of their business models."
The UNSW Digital Sustainability Knowledge Hub provides research solutions in digital sustainability to assist organisations in improving ESG outcomes and communities in deploying future-ready digital technologies. For more information please contact Prof. Shan Pan directly.
UNSW Sydney and UNSW Business School are committed to delivering against the UN Principles for Responsible Management Education (PRME) and UN SDGs. More information is available in the UNSW Business School 2021 PRME SIP Report.