Three paradoxes luxury brands face in the digital era
Luxury brands can maintain exclusivity by extending into the digital world and using consumer insights to personalise interactions, writes IMD's Hannes Gurzki
This article is republished with permission from I by IMD, the knowledge platform of IMD Business School. You may access the original article here.
The luxury world has always faced competing paradoxes. How can brands grow while maintaining their aura of exclusivity and rarity? How can they hold onto their heritage while innovating for the future? The digital age has supercharged these tensions. A new generation of consumers is making its way into the world, with different expectations and shopping behaviors. The coronavirus pandemic, which forced luxury brands to shutter their stores, has further accelerated the digital-first transition. Luxury brands will have to reconcile these apparent contradictions to remain relevant and build a global customer base. This article discusses three paradoxes of digital luxury that brands need to manage.
1. Physical and digital
While luxury is all about the physical touch, feel, and experience, digital is key to staying relevant and connecting to consumers today. It might be tempting to think of digital luxury as an extension of physical luxury, with a screen instead of a dressing room or shop floor. Yet, this is not the case. The rise of e-commerce, social media, and mobile has completely transformed the way consumers experience brands. From trying on virtual clothes using augmented reality as seen in the recent partnerships between Snapchat and luxury players Prada or Farfetch, to Louis Vuitton's collection of 'skins' for the video game League of Legends – many consumers may interact with luxury brands for the first time digitally.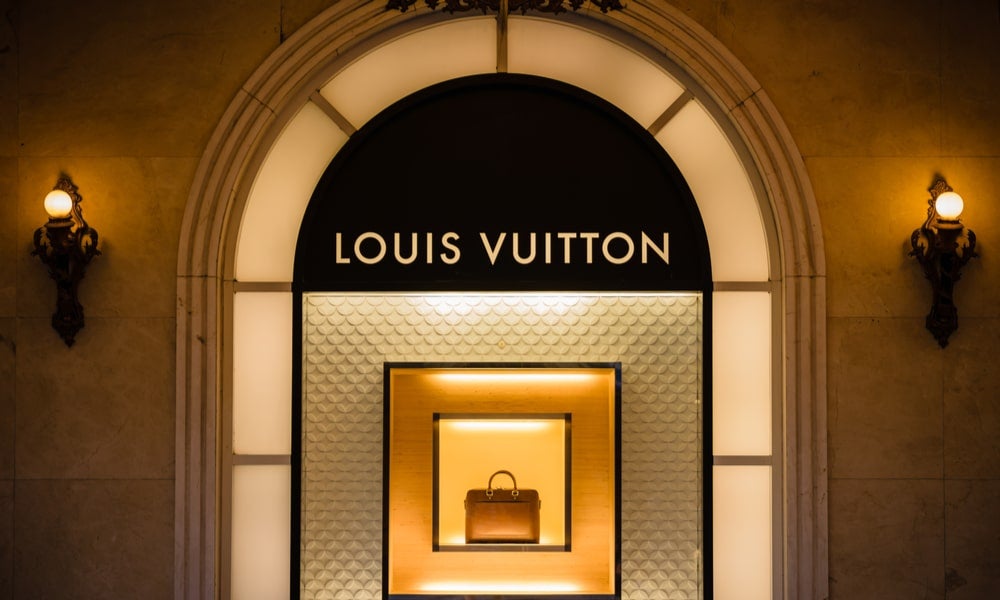 Digital technologies enable the luxury industry to exist in spaces beyond the physical world. Fashion shows take place virtually, and brands use fictional models or influencers to showcase their products. Examples include Balenciaga's collaboration with The Simpsons, including a virtual fashion show episode and collection, and virtual influencer Lil Miquela, a computer-generated character who has already collaborated with luxury brand Prada. The new reality is that the worlds of luxury and digital are becoming increasingly interconnected and moving beyond the possibilities of digital marketing and sales into the core of luxury: products and experiences in hybrid spaces (through augmented reality), or entirely virtual worlds (such as virtual reality or the metaverse).
Integrating all touchpoints into a coherent omnichannel experience is a hot topic for all luxury brands. Louis Vuitton has created the position of the omnichannel officer to orchestrate a seamless consumer experience across stores and digital platforms for their different brands. Burberry has gone a step further and developed a social retail store concept in Shenzen to create an immersive retail experience. The concept brings interactions happening on social media into the physical store. Through a dedicated WeChat mini-program, customers can scan product tag QR codes to unlock additional content and are rewarded for their interactions with social currency. As in the physical world, there is no one-size-fits-all approach to digital. Luxury brands need to master integrating the physical and digital touchpoints to create extraordinary experiences in both worlds.
Read more: Redefining customer experience: how AR can boost retail
2. Data-driven and human-centric
Luxury brands traditionally emphasise the personal touch, connection, and experience by providing extraordinary service. Intimately knowing every customer and their needs are essential. Yet, as the customer base grows, maintaining this intimacy becomes a challenge. As the luxury market attracts more customers, luxury brands can learn from mass-market retailers and use digital technologies and data to optimise internal processes and personalise interactions with consumers.
In June 2021, LVMH announced a partnership with Google Cloud to improve business operations and customer experiences with the help of artificial intelligence. Chatbots that use artificial intelligence can now interact with customers 24/7 in sophisticated service conversations and predict the next best action based on their data analytical capabilities. Digital technology offers luxury brands many new opportunities to provide personalisation at scale. This ranges from personalised web pages on e-commerce platforms, such as Farfetch, to chatbots on social media like Louis Vuitton's Digital Assistant on Facebook.
According to a consumer report across different industries by Salesforce, 83 per cent of customers expect to engage with someone immediately when contacting a company, and 52 per cent expect offers always to be personalised. The expectation for luxury brands is likely to be even higher. Unless they deliver on these expectations, luxury brands risk losing desirability among digitally savvy consumers. It might also be a fruitful investment: According to a report by McKinsey & Company, personalisation can increase revenues by up to 15 per cent while reducing customer acquisition costs and increasing the efficiency of the marketing spend.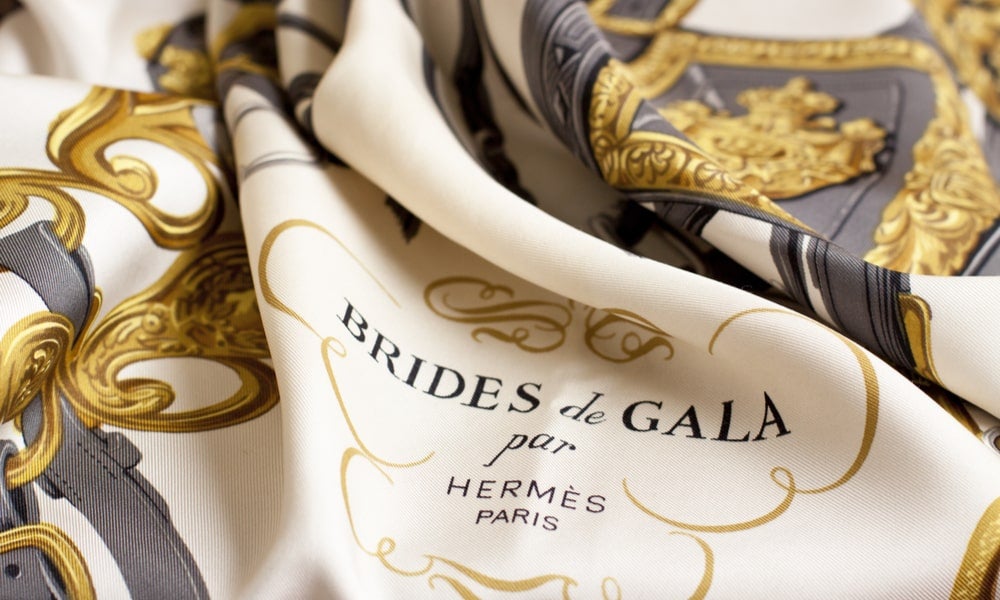 The human touch also extends to creations in the digital world. For the creators of luxury, artisanship is no longer confined to physical work but extends to digital assets. Personalisation has long been a critical asset of luxury in the physical world, such as in creating bespoke objects like Hermès' made to measure offering. In digital, personalisation can reach new heights through data, technology, and creativity. A recent trend in luxury is the use of non-fungible-tokens (NFTs). One example is Nike's Cryptokicks collection, which provides users with a digital token for their physical shoes. The token can serve as a way of authenticating exclusive shoes by adding a unique digital identifier for each pair to a digital blockchain. Physical constraints no longer limit the creativity and imagination of luxury creators.
One of Nike's patents specifies that these virtual shoes could be mixed with other virtual shoe designs to create a new custom-made offspring that could even be manufactured physically based on the NFT's blueprint. New ventures such as the Fabricant or the Dematerialised craft digital fashion items to be used or traded in the virtual world, creating new opportunities for self-expression. Already in 2021, the global NFT market exceeded $40 billion, according to Bloomberg. Investment bank Morgan Stanley even estimates that by 2030 the NFT market for luxury alone could grow beyond $50 billion. Combining the artistic and creative mindset with the capabilities that data offers can extend the options to meaningfully interact on a personal level with a growing number of consumers.
Read more: 'A true omnichannel view': marketing in a technology-driven world
3. Global and local
Digital technology allows consumers to interact globally, not only directly with brands but also with other customers. Any interaction can be posted on social networks within seconds and is visible to the global community. With the increasing importance for luxury brands to remain globally relevant, they also need to strengthen their relevance in local communities and markets. Many have started to collaborate with local artists or influencers for their key markets, such as China, where Ferragamo partnered with Chinese artists Sun Yuan and Peng Yu for their recent year of the tiger capsule collection. The need for locally relevant marketing strategies does not end with collaborations.
In many areas, China is defining what is possible in terms of digital luxury. China has its own unique digital luxury ecosystem, centered on a combination of chat apps and e-commerce channels that are vital to master to be successful in the market. While chat apps like WeChat have been popular in China for years, they have also gained increased traction among Chinese luxury consumers. In 2020, Farfetch, Alibaba Group, and Richemont formed a global partnership to drive digitalisation in the luxury industry.
The initial focus is a joint venture to address the needs of the Chinese market by integrating their offering into Tmall's luxury pavilion, an exclusive space for currently over 200 luxury brands within the Tmall app with its more than 700 million users. The potential of this initiative is even more substantial. It lies in bringing the latest technology serving one of the largest luxury markets in the world in China to other global luxury hot spots. Luxury brands thus need to find their way of leveraging these insights across the different digital ecosystems to improve their position in a global digital world.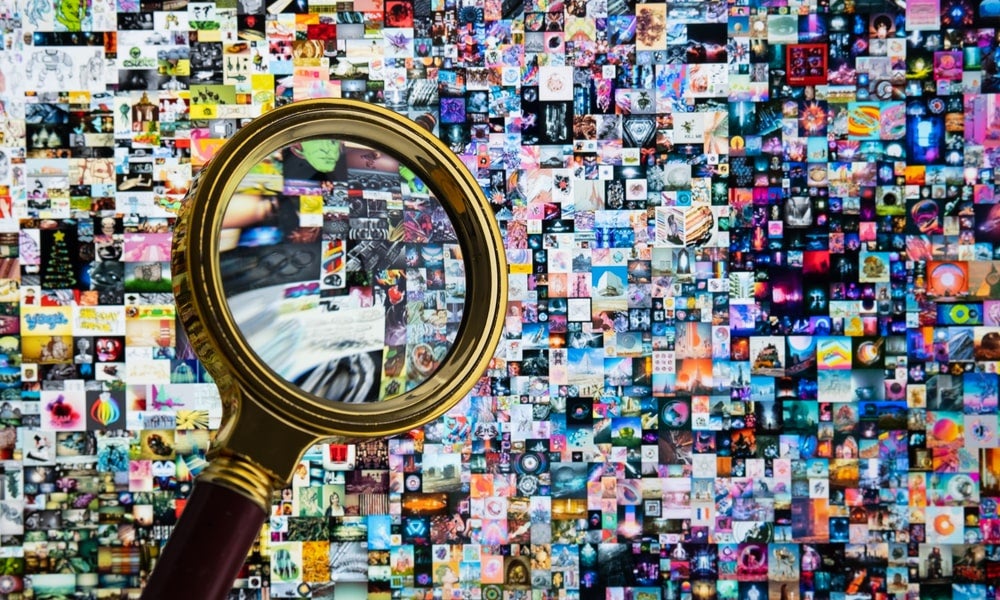 Managing the digital paradoxes
Combining apparent paradoxes has always been part of the fascination for luxury. These paradoxes are augmented when digital comes into play with brands having to master the contradictions inherent in being physical and digital, data-driven and human-centric, and global and local. Never again will luxury brands be able to decide between either digital or physical; it will always be both. The most successful companies will be those that are able to reconcile these tensions creatively and continue creating the dreams and fantasies that fuel our desires.
Hannes Gurzki is a program director at ESMT Berlin and an expert in luxury brand management, marketing, and strategy. His book, The creation of the extraordinary: Perspectives on luxury, provides a synthesis of different research-based principles to create desirable brands. His current research focuses on innovation in luxury in the digital age.