Three ways CEOs can untangle supply chains
Supply chain management was about reducing costs in the past, but now executives are also trying to improve resilience and reduce shortages, writes IMD's Carlos Cordon
This article is republished with permission from I by IMD, the knowledge platform of IMD Business School. You may access the original article here.
Boardrooms can no longer afford to neglect supply chain management. Supply chains have been elevated to the top of the boardroom agenda as shortages and snags begin to crimp the profitability and market value of some of the world's largest listed companies.  
Apple executives have warned the group faces a revenue hit of up to $8 billion in the second quarter because of supply chain shortages and factory shutdowns in China. Shares in General Electric dropped 10 per cent when it warned in April that it faced weaker revenue growth because of significant supply chain constraints and the impact of Russia's invasion of Ukraine.      
Supply chains have not traditionally been a first-order concern for the C-suite. Many executives have not appreciated just how business-critical the supply chain is. But that is starting to change.  
Russia's assault on Ukraine has changed the world in a fundamental way, and it will not return to normal for the foreseeable future. The war has created huge pressure points, from supply chain dislocation to shortages of key materials and soaring costs for components and shipping, coming on top of pandemic lockdowns and US-China tensions.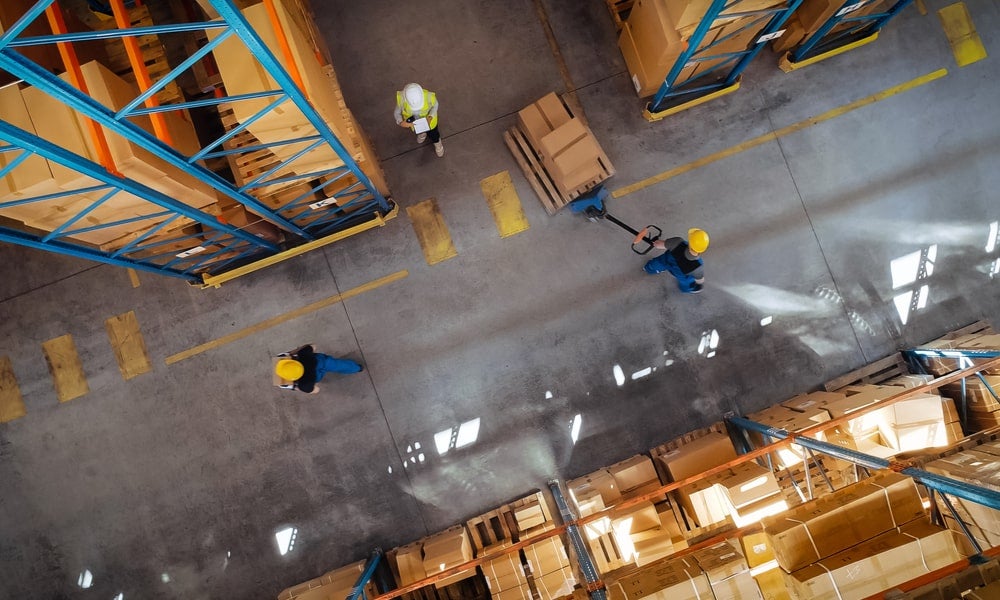 Chief executives have been engaging more in supply chain issues as they look for solutions to the immediate problems and so they can reassure their boards that these logjams will not recur.  
But many CEOs and other top executives must build more expertise in dealing with supply-side shocks. Many have been detached from supply chain issues because before the pandemic, goods flowed relatively smoothly around the globe. Most of these leaders have experience operating under the decades-long march of globalisation and the trend of sprawling global supply chains and cost efficiency driven by lean inventory management.  
However, companies are now having to rethink their operations in light of recent blockages. Where once supply chain management was about keeping a lid on costs, executives are now trying to improve resilience to shore-up supply. IMD is responding to this shift by designing new programs to help CEOs and their boards to make better decisions about their future supply chain strategy.  
These programs are needed. According to EY, a consultancy, the number of profit warnings issued by UK-listed companies in the first quarter of 2022 increased 44 per cent year-on-year, driven by supply chain dislocations and soaring input costs. To resolve the problems, business leaders will need to challenge some of their underlying assumptions about supply chains.  
Read more: Supply chains and COVID-19 stock shortages: five things to know
The hidden costs of cheap prices
One of the problems commonly cited by top executives is a shortage of raw materials, snarling production lines in sectors from automotive to fashion and retail. But they may have unwittingly contributed to this issue.   Part of the supply problem is an excessive focus on keeping input costs down and therefore the price of consumer durables low. Some of the biggest corporations have used their buying power to extract lower prices from suppliers to benefit customers and boost their own profit margins.  
This practice has contributed to wage stagnation over the years as suppliers have strived to suppress labour costs to deliver low prices. The knock-on impact of that has been felt in the food supply chain where the farming, food processing and transport sectors have all been suffering from recent labour shortages.  
In the UK, an exodus of migrant workers after Brexit has led to empty shelves in supermarkets because of a shortage of truck drivers who rue the tough hours and low pay. There is a similar issue in the aviation sector where a lack of workers to provide vital services has caused chaos at airports around the world this summer.  
The industry laid off swathes of workers when COVID spread, but its business model has made it harder to rehire as demand for travel has bounced back, with airlines and airports squeezing for cost savings. This makes it hard to raise wages or improve conditions to attract new staff.
Read more: Managing global supply chain risks effectively: how outsourcing affects voluntary disclosures
Carmakers have also suffered from a shortage of semiconductors as their chip-making suppliers have prioritised more lucrative customers in the consumer electronics industry who pay more. Historically low prices have also contributed to tighter capacity; faced with bumper profits chipmakers are now investing in new facilities to expand supply.  
Numerous companies that have prioritised costs above all else when selecting suppliers are now paying a heavy price. For many, the opportunity cost of stalled production and lost sales will be substantially higher than investing in supporting their suppliers, or setting a floor on pay and conditions for workers.
A shift from efficiency to resilience
In addition, companies should invest in additional capacity (capital spending on industrial equipment or commercial buildings) in order to increase output and avoid lost sales.
Because of the drive for efficiency, many companies have found savings in the supply chain through improved asset utilisation — they have looked to maximise the uptime of production equipment. This lends itself to keeping capacity low so that if demand is worse than expected, investment is not wasted. But, in a world in which demand is very volatile sometimes exceeding supply by a wide margin, companies that are financially conservative risk seeding market share to more bullish rivals.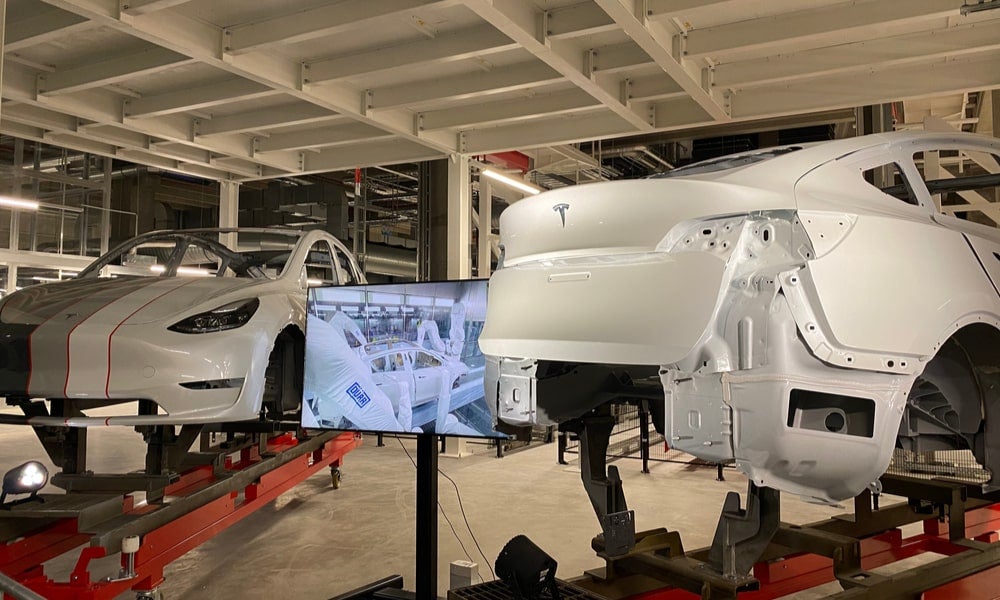 To capture more of the value created in the supply chain, some firms have focused on vertical integration — the acquisition of a core link in the supply chain that they previously outsourced to another company. This requires an upfront investment, but it could create more opportunities to win market share when capacity in the supply chain is low.
Some businesses will be able to pass on higher input costs to customers through price hikes, too. The historically long waiting times for new cars and other products such as luxury watches suggest that customers, buoyed by recent higher wages and savings, would be willing to spend more, even in the face of rampant inflation.
Breaking down organisational silos
When it comes to optimising your pricing strategy, chief executives will need to break down organisational silos created by commonly fragmented corporate structures. A dysfunctional culture and organisational matrix means that executives often fail to pass crucial information to each other about supply chains, finance, sales and marketing.
CEOs must encourage more lateral thinking by moving from a system of dividing departments into silos into one where teams are integrated around tasks, such as supply chain management.
Subscribe to BusinessThink for the latest research, analysis and insights from UNSW Business School
At Tesla, executives have recognised the problem. It was lateral thinking that enabled the electric automaker led by Elon Musk to navigate the supply chain snarls and chip shortages that stalled the rest of the motor industry. Tesla rewrote its vehicle software to support alternative chips that were more widely available, in a matter of weeks. That required coordination between the product development, research and sales teams, breaking down traditional barriers.
The result was that Tesla has avoided many of the supply chain problems that have hit its rivals. The electric automaker said it delivered 254,000 vehicles in the second quarter, up 27 per cent from a year before. The results came on top of a 68 per cent rise in vehicle deliveries in the first quarter, while Tesla reported a record net profit of $2.32 billion in the last three months of 2021, while its rivals were facing higher costs, factory shutdowns and lost revenues.
The leaders of these firms and many other companies are learning a harsh lesson: boardrooms can no longer afford to neglect supply chain management. 
Carlos Cordon is a Professor of Strategy and Supply Chain Management at IMD. Professor Cordon's areas of interest are digital value chains, supply and demand chain management, digital lean and process management.