From audio apps to food delivery, picking winners in era of change
Keeping a fluid mindset is vital as we steer a course towards a post-pandemic business landscape. IMD Business School's Howard Yu identifies four trends that are likely to outlast COVID-19
This article is republished with permission from I by IMD, the knowledge platform of IMD Business School. You may access the original article here.
Every government wants the world back to normal. Businesses hope to reset for growth. As conditions continue to evolve rapidly, we must constantly update our mental models. The challenge for executives is to adjust without overcorrecting. The winners are "super forecasters" who consistently see things more accurately than the public. Super forecasters are not especially clever. Often, they are not even subject matter experts. But they are more open to contradictory evidence than their peers. They avoid seeking confirmation of their own opinions. They are more comfortable shifting positions.
This fluid mindset is important as we navigate beyond the pandemic's many changes. The only way to keep up is to keep an open mind. So let's take a look at four areas that are affecting the way we work, play, and live right now.
Trend 1: Work anywhere culture is going big; smart companies are remarkably simple
The interesting aspect of the post-pandemic office won't be who's returning and who's working remotely. It's how we'll change the way we interact.
Some bosses still see working from home as a pure negative. Others argue that in-person presence – the serendipity of bumping into colleagues in hallways and around watercoolers – is key to fostering innovation and maintaining a company's culture.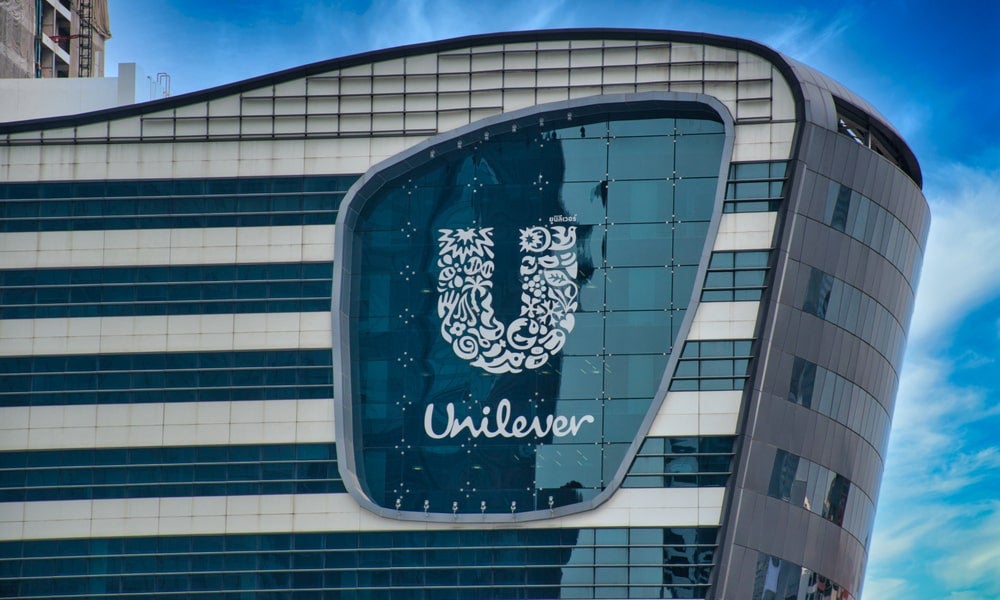 There may be merit to these arguments. But the hard truth is that most people want their companies to offer flexibility. A survey by LiveCareer that polled more than 1,000 people revealed that 61 per cent of workers said they would prefer that their companies make remote work permanent – indefinitely. That's why Spotify, Twitter, Square, and Unilever have all announced that their employees can work from home forever.
But remote work demands radical transparency. The best way to simplify communication so to avoid getting burned out by email, Slack and WhatsApp.
Think about this: Having a zoom meeting to clarify an organisation procedure would require a lot of coordination, let alone the actual meeting time. Then you have Wikipage where people can collectively document their knowledge for other users to search later.
What we need to move away from high-effort communication towards low-effort coordination. The most elegant way to do this is to document everyone's work automatically and make it searchable in real-time. This way a large company can still have a single source of truth.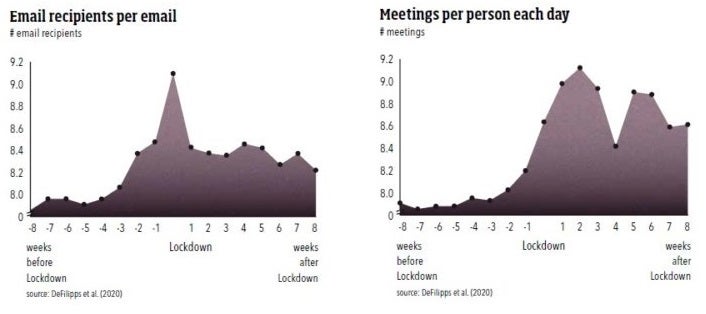 Radical transparency is hardly a radical idea. Software programmers have been doing it for a long time under the framework of DevOps. The hedge fund Bridgewater has its own version applying to investment decisions. And the world's largest completely remote company, Gitlab, is all about "documentation first".
Smart companies can be big. But to be agile in the remote work era, their communications need to be simple.
Trend 2: Cryptocurrencies go mainstream when payment is made easy
There has been so much speculation around Bitcoin that it's hard to imagine how the wild-swinging cryptocurrencies can transition into an orderly payment system. But payment companies are quietly gathering steam. They are working on everyday ways to bring crypto into order. When Visa announced a new payment infrastructure in March, it was designed to enable crypto-native companies to settle payments directly without conversion to real money. This is a big deal.
In the past, companies such as Visa or PayPal already allowed people to buy coffee (a favorite example) using crypto. But what happens behind the scenes is an on-the-spot conversion from, say, Bitcoin to real money to pay a merchant. Essentially, it's only adding conversion functionality on top of the existing payment system.
This is different. Visa has worked with Cryto.com to create a form of direct crypto payment. It works like this: customers who have a payment wallet with Cryto.com can buy a coffee using the digital stablecoin USDC. This is a cryptocurrency based on the Ethereum blockchain, and it's pegged to USD 1:1. Visa doesn't convert it to anything. Instead, Visa moves the payment through a new network and clears the payment at Anchorage, the first federally chartered digital asset bank in the US.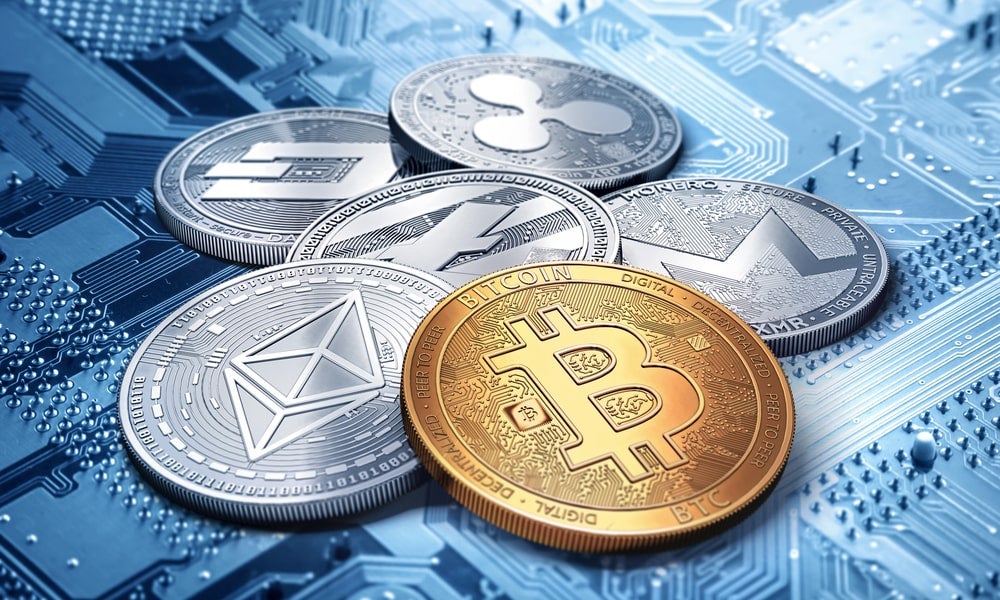 Without conversion, the transaction bypasses the entire traditional banking infrastructure. No more slow-moving payment through SWIFT with hefty transaction fees. The moment customers pay, merchants are paid directly via crypto. With traditional banking infrastructure, merchants received payment days later and had to pay transaction fees.
All these are far less glamorous than the stellar IPO of the crypto exchange Coinbase. But it's the less noticeable projects that will bring crypto to the mainstream.
Trend 3: Online food delivery will stay, but the survivors will become super apps
When people say the COVID-19 crisis is continuing to devastate the economy, that doesn't apply to all sectors, nor the startup scene. Like many shifts in consumer behaviors, demand for online food delivery is unlikely to drop in the post-pandemic era. But here's the problem: except for consumers, it's a sector in which no one wins.
Delivery platforms such as Deliveroo or Uber Eats typically charge a 15 per cent to 30 per cent commission on each order, but restaurants are subsisting on razor-thin margins (often less than 5 per cent). Take the example of two Californian pizzerias that had once generated profits between $50,000 and $100,000; they started to lose as much as $40,000 annually once their customers shifted to delivery, the New York Times reported. The owner of a Chicago pizzeria pocketed only $376.50 from Grubhub after more than $1,000 in delivery orders, according to the Los Angeles Times.
Read more: Price of a life: why food delivery services need a regulation overhaul
There are many reasons for this. The total food order for each delivery is often cheaper. Most people don't order fancy cocktails or champagne together with takeout; they buy booze at stores. Since the customers don't see the servers, tips are less generous. Then there are the additional expenses for drivers and bikers. There's no single cause for the bad economics. It's death by a thousand cuts. 
Meanwhile, delivery platforms are seen by the public as interchangeable. You can't tell the real difference when ordering from different platforms. The one differentiation is the number of restaurant listings, but then most restaurants would sign up for multiple platforms anyway. 
That leads to ruinous competition. There are too many players in a crowded space. Delivery platforms become big spenders on paid ads on Google and Facebook. They call it market investment, but they are merely buying temporary market shares.
What we're beginning to see is online food delivery companies becoming super apps. They branch out beyond the single function of bringing hot meals to houses. We have seen that with Meituan, operator of China's largest food delivery and local services platform. Singapore's Grab is offering everything from food and parcel delivery to hotel and airline bookings and access to financial and health services. This is also the logic of Uber. A ride-hailing service is easy to copy, but stitching Uber Eat and Uber Ride together can create higher customer stickiness. Becoming a super app is the new game in town.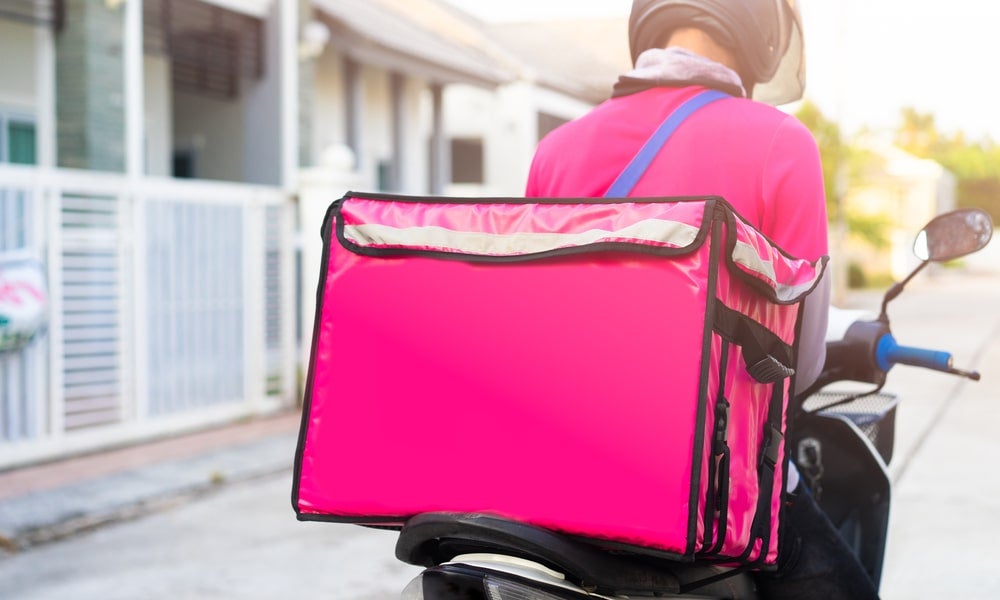 Trend 4: Audio apps will be big, but Clubhouse's format is not yet ready
Before Clubhouse, there were podcasts. Before podcasts, there were radio talk shows. When screens are proliferating and screen time is lengthening, voice-only media fits well with our ever-growing multi-tasking lifestyle.
Like many of our readers, I have an iPad, an Apple Watch, a Kindle, a flat-screen TV, two laptops, and iPhone. That is, by any measure, an excessive number of screens for one person. And all of my devices and apps are screaming for my attention. They demand my total focus, even if that's only for a few minutes or seconds: the instant messaging, the text-based social-media feeds, the video- and photo-heavy apps.
Audio apps are distinct. They can simply run in the background. I can listen to an audiobook while grocery shopping or a podcast on Spotify while cycling. Not only are these apps less intrusive, they actually make mundane tasks more enjoyable. Waiting for the next train can feel productive when I'm listening to Think Again, by Adam Grant.
That's the allure of Clubhouse. When every app these days seems to promise an "immersive experience", the "drop-in audio" social network is clever enough to focus on voice-only chat rooms. Community guidelines prohibit recording and transcription. Conversations on Clubhouse are therefore only available in real-time.
Read more: Five mobile app tactics that will add value to your brand
Being ephemeral adds further appeal, especially at a time when user privacy and data protection are coming to the forefront. But if Clubhouse is to become another billion-dollar business, or for any voice-only app to do so, it must resolve one missing link: organising information.
Google's search engine helps us locate the information we need. Amazon is powerful not because of its extensive selection, but because you can locate what you want quickly. Spotify is cool because it recommends new music that you may love. Netflix is (almost) addictive because it shows what you can't stop watching. What we see here is the power of matchmaking when powered by artificial intelligence.
What that means is for a voice-only app (and that includes Spotify's podcasts), the biggest problem has not yet been solved. We need better AI that can digest human speech and then classify and score it autonomously. Whoever can go beyond granular recommendations based on genre, and offer them based on content and stylistic analysis, will becoming the Google of voice apps. Is the technology there yet? Judging by the current performance of Alexa, Google Assistant, and Siri, I think there may be still some way to go.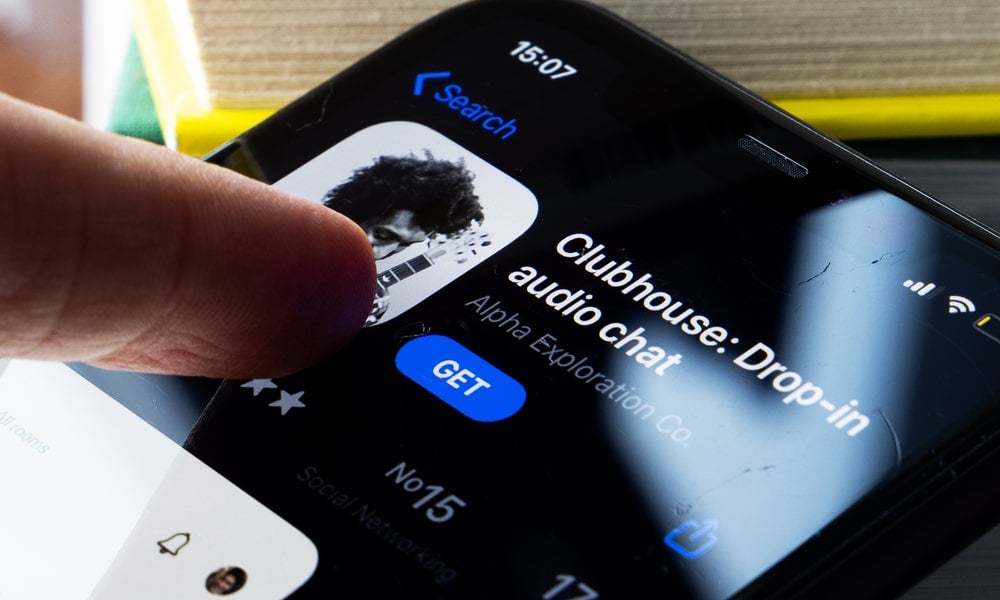 Now, what about Clubhouse? Can it last, with its ephemeral proposition? It can, in theory. But it will involve quite a bit more work. And I am not sure if Clubhouse has deep enough pockets to fund such fundamental research and development. Still, one can imagine an AI machine that understands the real-time discussion inside the chatrooms. It'll then label a speaker's performance across multiple dimensions.
Those will include subtleties like regional accents, political leaning, sentiment, pitch and tone, in addition to the speaker's content. The more dimensions it scores, the more precisely it will be able to match a speaker's quality, style, and topics with the listeners' preferences. Of course, Clubhouse will never be able to give perfect recommendations, since nothing is pre-recorded. But that surprise element, while tightly controlled, will be its strongest appeal. Humans like surprises, just not too much.
Howard Yu is the LEGO Professor of Management and Innovation as well as the director of IMD's signature program, Advanced Management Program (AMP) at IMD Business School. He is the author of the award-winning book LEAP: How to Thrive in a World Where Everything Can Be Copied.