Is there a basis for a Royal Commission into News Corp?
There are a number of important factors to consider in assessing whether News Corp should be the subject of a Royal Commission because of excess market power
News Corp has not been shy of its willingness to get involved in politics at times and side with certain political leaders, parties and causes around the world. A good example of this can be found in News Corp masthead The Daily Telegraph's front-page story "Kick this mob out" – which took issue with the potential re-election of former Australian Prime Minister Kevin Rudd in the lead-up to the 2013 federal election.
Mr Rudd did not take very kindly to this and subsequently called for a Royal Commission into News Corp's conduct in Australia. He also launched a petition (which has been signed more than 500,000 times) calling for the same. The petition received significant media attention and led to a senate inquiry into media diversity in Australia. But neither the Coalition nor the Labor party has shown an appetite for pursuing the petition's aims.
In his memoir, former Australian Prime Minister Malcolm Turnbull describes News Corp working closely with right-wing politicians to influence policy and elections while destroying those who won't agree to a partnership with the Murdochs. "I wasn't going to run my government in partnership with Rupert or Lachlan Murdoch or their editors, and I knew [News Corp would] resent that," Mr Turnbull wrote.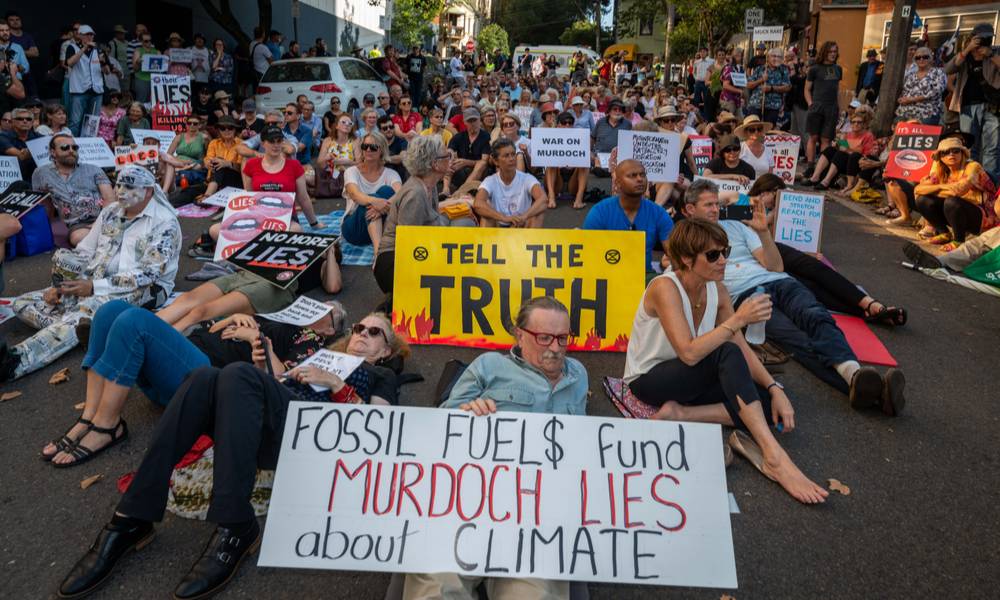 He has also called out the Murdoch media for championing climate change denialism and for "playing an influential role in the lack of climate action in Australia and the US". News Corp faced heavy criticism over its coverage of climate change and Australia's devastating bushfires, notably from Rupert Murdoch's own son, James Murdoch, who left the board "due to disagreements over certain editorial content published by the company's news outlets and certain other strategic decisions".
But is News Corp really seen as a threat to Australia's democracy? Just how influential is News Corp in furthering the political interests of the Murdoch family? It is true that News Corp Australia owns about 70 per cent of newspaper circulation and has a monopoly in some states. And where News Corp owns the only major print newspaper, there may be an ability to shape public opinion on pertinent issues such as climate change. But when it comes to online engagement, it's much harder to gauge its influence.
Market power
Considering the number of mastheads it owns, News Corp is undoubtedly Australia's most prominent newspaper owner. The company's titles include national broadsheet The Australian, Sydney's The Daily Telegraph, Melbourne's Herald Sun, Brisbane's The Courier-Mail and Adelaide's The Advertiser. News Corp also owns the major newspaper in the Northern Territory, The NT News, and Tasmania's The Mercury. This means News Corp owns a paper in almost every state and territory, and it also runs the second-biggest digital website news.com.au, which claims a reach of roughly 11.2 million Australians.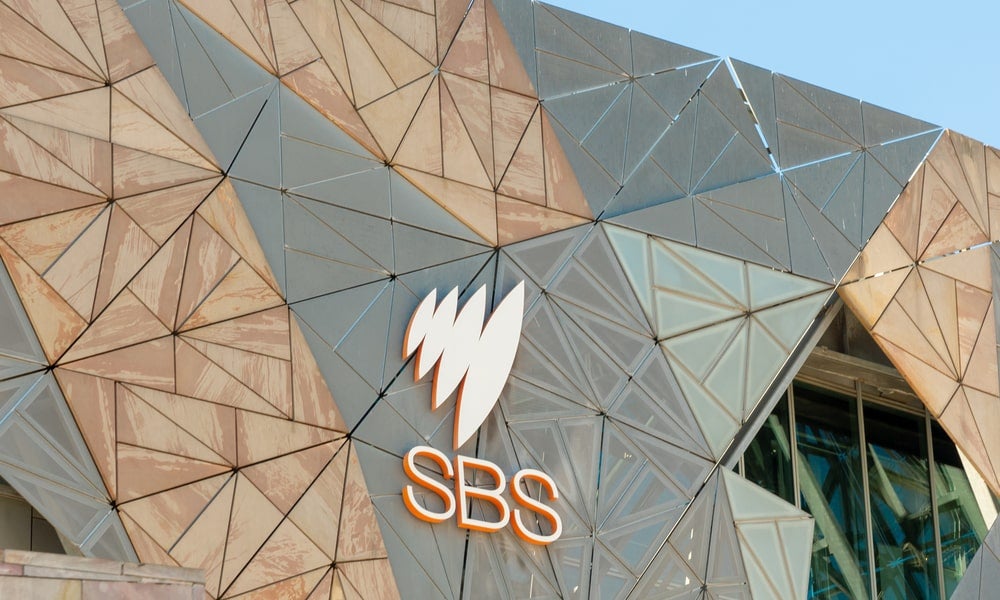 But there is another commercial news organisation comparable in scale to News Corp in Australia: Nine Entertainment Co. Nine, which bought Fairfax Media in 2018, owns popular newspapers including The Sydney Morning Herald, The Age, and The Australian Financial Review, as well as the Nine television network, the streaming platform Stan, and radio stations including Sydney's 2GB, Melbourne's 3AW and Brisbane's 4BC.
Yet the rationale for a Royal Commission into News Corp is that it has excess market power, says Mark Humphery-Jenner, Associate Professor in the School of Banking & Finance at UNSW Business School.
"A secondary argued rationale is ideological and asserts that News Corp is ideologically driven. The claim is that News Corp uses market power to force an ideological viewpoint upon politicians and the Australian public," he says.
But precise statistics to gauge News Corp's power and influence, are hard to find. "Many news sources, such as SBS, and the pages associated with broadcast networks, combine both news and non-news viewing. Further, identifying viewer location is complicated given the use of VPNs and – when people can travel – viewership from travelers," explains A/Prof. Humphrey-Jenner.
Reach: online vs print
Nevertheless, the statistics available do offer some interesting insights. "The total number of site visits to News Corp affiliated sites is approximately similar to those owned by Nine/Fairfax. This is a conservative estimate of Nine/Fairfax's share as it ignores traffic to various other non-news websites for which News Corp's equivalents have no separate URL. Outside News and Nine/Fairfax, significant traffic also goes to the ABC and The Guardian. ABC Online alone receives more than 95 million site visits, of which iview only accounts for 4 million visits," continues A/Prof. Humphrey-Jenner.
"Thus, ABC receives more traffic than news.com.au, nine times more traffic than The Australian, and over 30 times as much traffic as Sky News. The overall picture is that News Corp demonstrably does not have a monopoly in the online space. While there is a reasonable amount of concentration, the government-owned ABC is a key part of that landscape," he says.
According to the government's transparency portal, in 2018-19, the average monthly reach of ABC Online in Australia was 11 million or 45 per cent of Australians over the age of two. ABC News also had the largest number of followers of any Australian news organisation on Instagram and Twitter and second largest on Facebook and YouTube.
Roy Morgan research suggests that News Corp and Nine/Fairfax are relatively evenly matched in most metropolitan areas. For example, the Sydney Morning Herald has 368,000 readers on average, whereas The Daily Telegraph has 394,000 readers, and the situation is similar in Victoria, explains A/Prof. Humphrey-Jenner. However, the situation differs in some markets where News Corp has the largest print readership, such as in Brisbane with The Courier-Mail.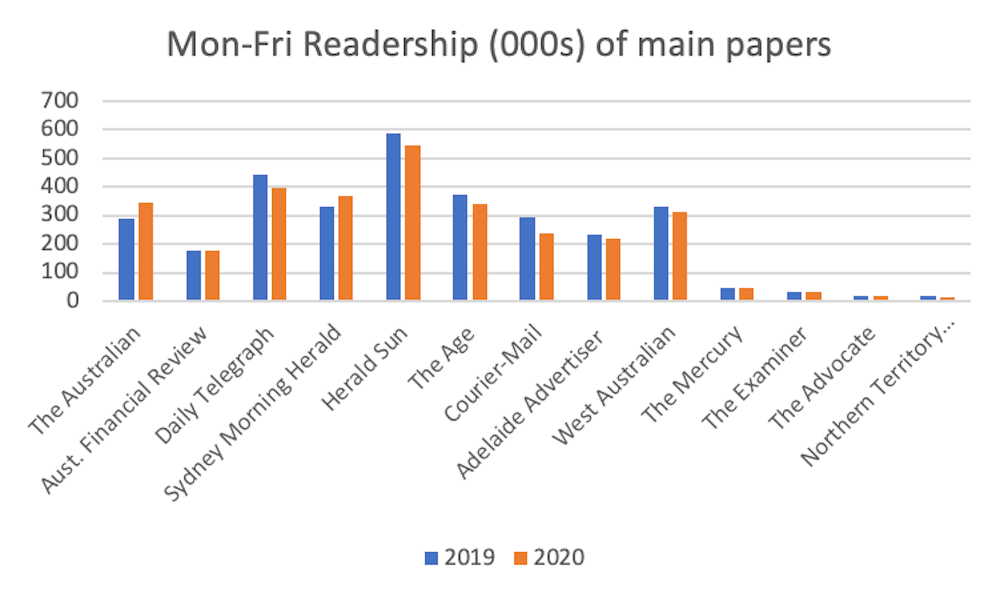 "So the picture that emerges is that different players have different levels of success in different markets. Sometimes News Corp has an advantage, sometimes it does not," says A/Prof. Humphrey-Jenner.
"However, notably, many such markets are unlikely to be able to sustain multiple newsrooms. The economics will not support more papers. The discussion on print media has largely focused on metropolitan areas. This raises the question of whether News Corp dominates local papers, and whether this matters?" he adds.
"Even if there were market power, the Australian Competition and Consumer Commission (ACCC) would be the appropriate body to investigate it – not a Royal Commission," he continues. "This implies that the petition is mainly for ideological reasons. It would be a dangerous precedent for a government to launch a Royal Commission into an independent newspaper merely due to ideological grievances."
According to A/Prof. Humphrey-Jenner, this means that technically, the ABC has at least as much market power as News Corp. "Given the ABC's left-leaning tilt, there is just as much case for a Royal Commission into the ABC as there is into News Corp," he says.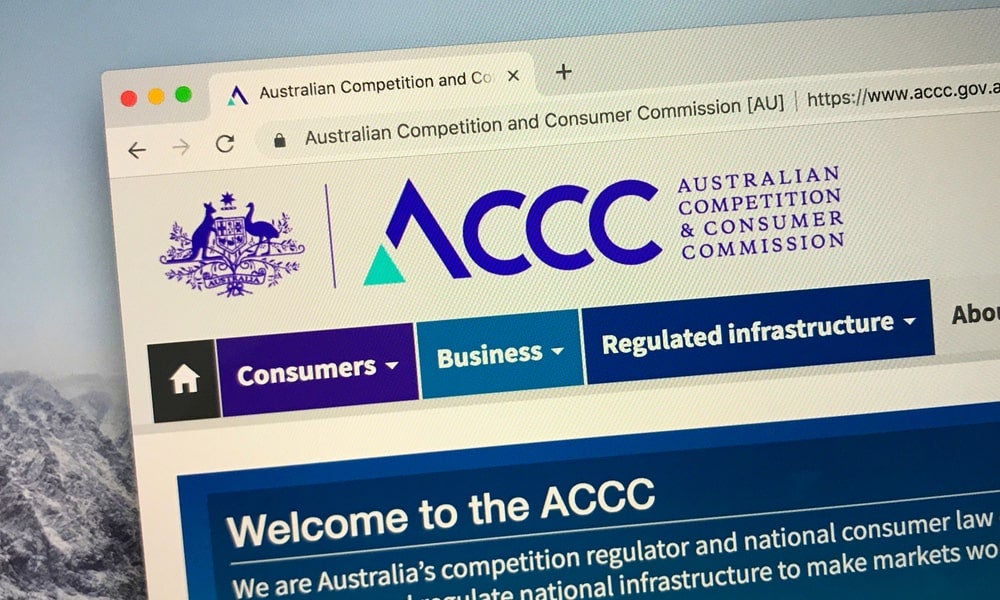 Bias and political influence
Media businesses are driven primarily by the commercial imperative to maximise shareholder welfare. So any activity by News Corp will be consistent with this view, and this includes using political influence if that benefits shareholders, explains Rob Nicholls, Associate Professor at UNSW Business School.
"Almost all countries constrain media companies by rules limiting cross-media ownership and concentration. That is, the rules promote diversity and plurality. Australia has removed most of these protections so that the only major limitation is that [only] the three commercial television networks must be separately controlled and a business may only have two commercial radio licences in one licence area," he says.
So in this context, News Corp does not own a single commercial television licence and failed to buy Channel 10 from receivers (which the US network CBS subsequently did). "But News Corp has the potential to influence political outcomes through the 'Sky News after Six' programming, which is watched by fewer than 50,000 people. This programming was used in evidence in the UK to prohibit news from acquiring control of Sky," explains A/Prof. Nicholls.
While News Corp has a significant newspaper presence, its online activities at news.com.au gain more audience engagement. Still, News Corp does not have a significant level of market power in any of the markets defined by the ACCC for media mergers. In particular, A/Prof. Nicholls says the online advertising space (display advertising and classified advertising) is dominated by Facebook and Google, rather than Nine/Fairfax and News Corp.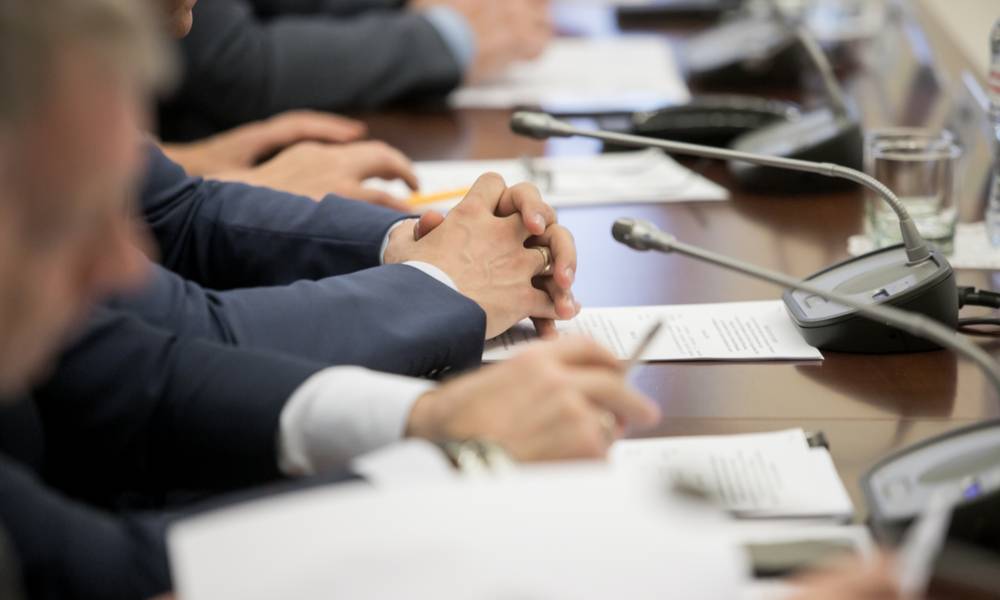 So what exactly is the issue with News Corp? UNSW Arts & Social Sciences Associate Professor David McKnight says "the primary issue with Murdoch is that he has the motivation and desire to shape political discourse and, ultimately, election outcomes. He has demonstrated that multiple times in Australia, the UK and the US.
"A key example was the campaign by his news outlets to support the invasion of Iraq and, more recently in his media's happiness to give a platform to climate change denialism. So it isn't primarily a case of market power versus reach but of motivation."
In Australian elections going back to the 1970s, A/Prof. McKnight says Murdoch first supported Labor then led a campaign against Labor. More recently in elections in 2013 (mentioned above) and 2016 he used his media to support Tony Abbott then Malcolm Turnbull (later helping topple Turnbull as Prime Minister).
This also means that the answer to the question "how much influence does Murdoch have over Australian political life in 2020?" is perhaps "nowhere near as much as Kerry Packer had 25 years ago and not nearly as much as he would hope". But there may be another answer; that is, "as much influence as politicians and senior bureaucrats let him have," adds A/Prof. Nicholls.
Perhaps News Corp's influence is best articulated by one of its former senior executives, Kim Williams – who ran News Corp in Australia between 2011 and 2013 – who said: "News Corp has no influence with the public but an acute influence with politicians."
For more information, please contact Mark Humphery-Jenner, Associate Professor in the School of Banking & Finance at UNSW Business School, Rob Nicholls, Associate Professor at UNSW Business School, or UNSW Arts & Social Sciences Associate Professor David McKnight.