Optus CEO Kelly Bayer Rosmarin on humility and leading through COVID-19
The ability to recognise when you don't have all the answers is a crucial attribute of successful leaders and has helped CEO Kelly Bayer Rosmarin lead Optus through the pandemic
Humility is broadly defined as self-awareness and an appreciation of others' strengths and contributions, and an openness to new ideas and feedback – a trait perfectly exhibited by Kelly Bayer Rosmarin, CEO of Optus, one of Australia's largest telecommunications companies. Optus provides services to more than 10 million customers each day, and Ms Rosmarin took on the role of CEO during an exceptionally challenging time, in March 2020, when COVID-19 forced many Australians to leave their offices and schools and work from home, resulting in a huge shift to working and learning online.
With so many relying on internet access across the nation, Ms Rosmarin knows a thing or two about steering a company through change. The one key attribute she hopes to instill is humility for future leaders. Humble leaders better grasp organisational needs and make better-informed decisions about task performance, and will be a key attribute of leaders in the future.
"There's a strong pressure when you're in a leadership role to act and to have all the answers. And the minute you think you know everything and can't admit you don't, it makes you closed off to ideas," said Ms Rosmarin, in an interview recorded with Meet the CEO host Marina Go at the Optus Campus in Sydney. Hosted by UNSW Business School, the flagship Meet the CEO series offers key insights from some of the country's greatest business minds and foremost public leaders, such as UNSW alumnus Brad Banducci, CEO at Woolworths.
Humility as a leadership superpower
Humility is the key to learning, being open to new ideas, and inviting contributions from others in the organisation, said Ms Rosmarin. "I think the more complex problems get, the more foolish it would be to think that any one person can have all the answers," she said.
During the interview, Ms Rosmarin discussed her career spanning multiple industries across several global businesses and steering a large organisation through a global pandemic. Discussing her first 18 months as CEO, she shared her insights on authentic leadership and the importance of fostering a customer-centric culture. But one of the first things she learned in her professional career was a healthy disrespect for authority.
​​"One of the things I learned was always to question the status quo. And not to be afraid to speak up when you do discover something that needs to be said. And I think that was probably shaped by one of my first roles, where I walked into a room, and everybody was discussing something, and they were all heading down a certain direction that I thought really wasn't going to resonate with customers. And so, partway through the meeting, I turned to some person who was dominating the conversation and said: 'look, I don't think I agree with that. Here are all the reasons why I don't think that will resonate'.
"And after the meeting ended, everyone was like, 'Wow, I can't believe you would speak to the CEO that way'. Of course, I didn't know that he was the CEO at the time, which meant I felt fine voicing my opinion and probably to everyone else who didn't know that it didn't want to stand up to that person or voice a counter view. But the fact that she was able to do that successfully helped her shape a real lack of fear. That has been quite characteristic throughout my career and makes me in this position, want to hear from other people and be open to voices, no matter how junior because you never know where the best insights can come from," she said.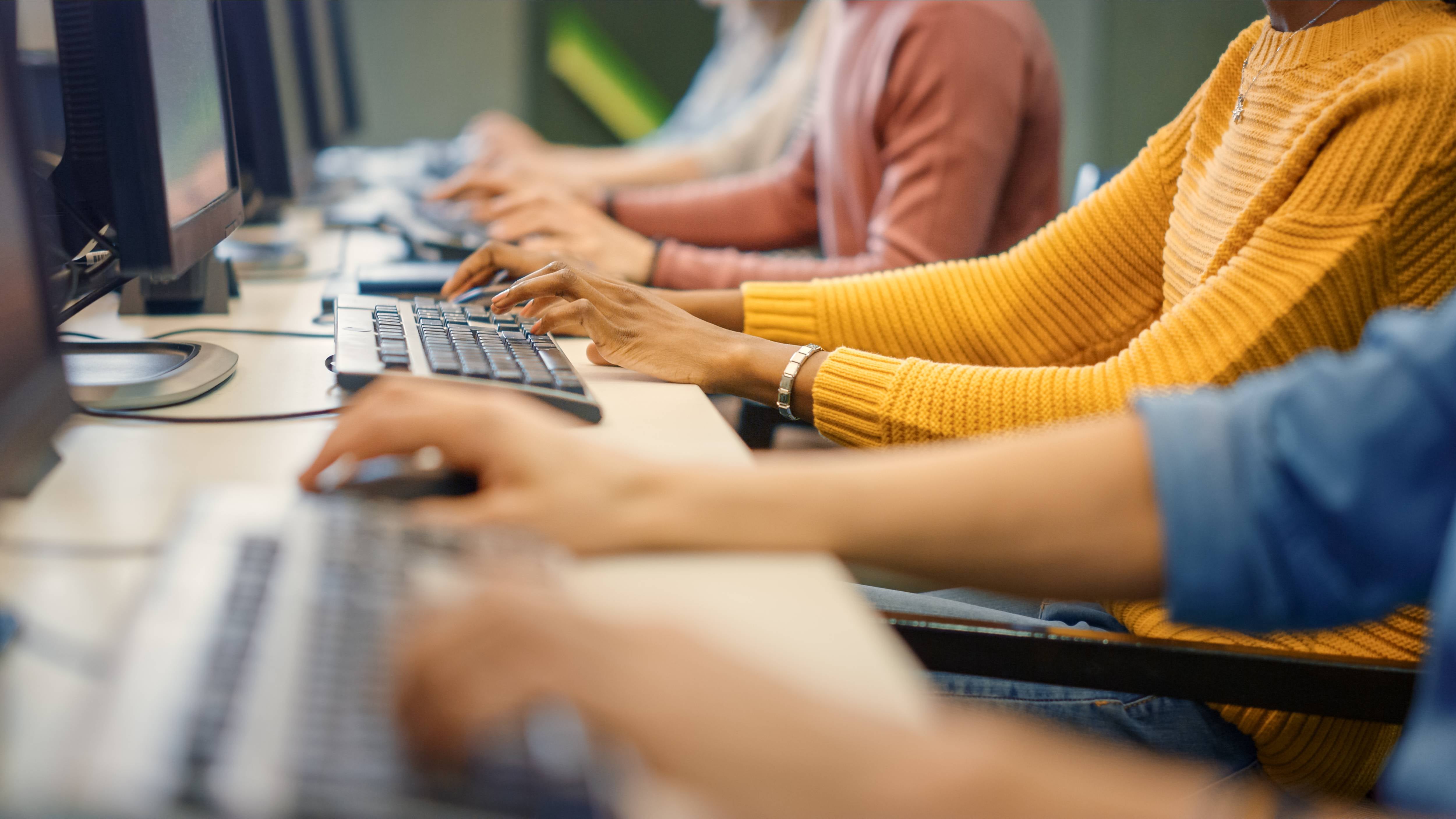 Leading Optus through COVID-19
Ms Rosmarin walked into a challenging role at the most difficult time of all. As Optus CEO, Ms Rosmarin was forced to work from home on her first day. "I had the privilege of coming in as the Deputy CEO first so that I got a period to learn the industry to formulate a strategy to be really ready to go. So, we had pretty much planned the perfect first day as CEO, the perfect rollout of the strategy, visiting all the teams around the country. I mean, it was the most beautiful plan you've ever seen. And then we had to throw the entire plan out the window and pivot entirely, and I spent my first day at home," she said.
"It's a bit of a cliche, but you have to be willing to adapt to listen to advice from others, and then see the good that comes from that… it was a challenging time. But also, a time that really enabled us to make some good pivots and galvanise the team together. It really helped us also accelerate some of the things we wanted to do, because it removed some of the barriers and excuses around change management," she said.
A few months into COVID-19, Optus lost 90 per cent of its call centre capacity, with simultaneous shutdowns across Australia, the Philippines and India. So despite a diversified strategy, Optus lost all that access to its teams. But true to her word, Ms Rosmarin treated the crisis as a massive opportunity for change. For example, she decided to bring forward a three-year plan for an 'experts model' where staff would be trained across several areas and therefore more able to answer customers' questions without passing them on to different departments.
"We had in our three-year plan that we were going to change our whole call centre model to be one that was much more customer-centric. We get 400,000 calls a week. So, when you lose 90 per cent of your capacity to answer that, that's a lot of calls. That's a lot of customers – at the moment they need their connectivity the most – ringing us for help.
"So we had to be very creative in how we pivoted to get through that. And a lot of that involved us taking the teams we had and cross-training them on new things… everybody was so invigorated by learning new skills and taking on new responsibilities, we decided to really accelerate that push and move straight into a team of experts model, and really bring forward that change by multiple years," she said.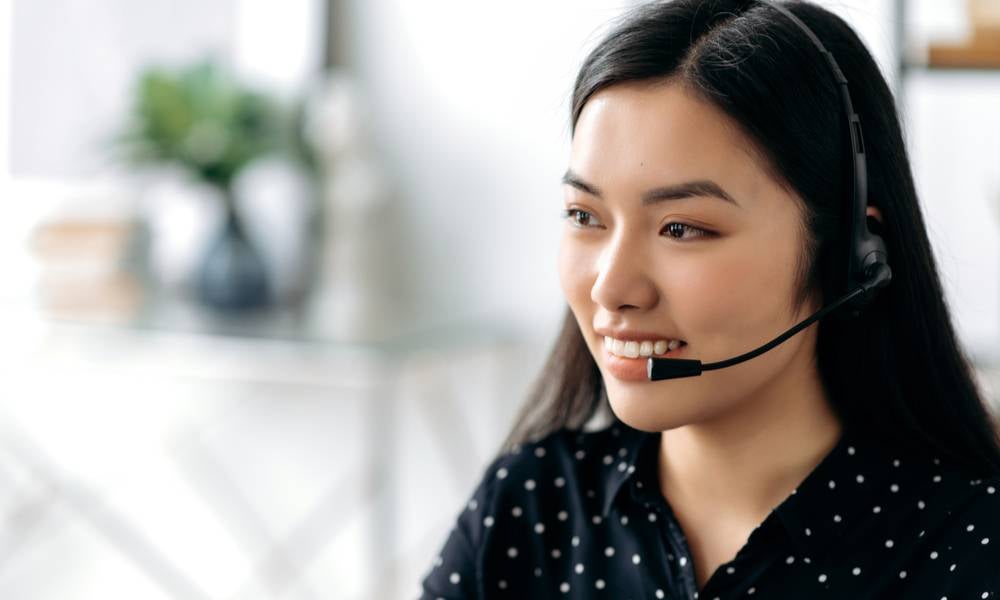 People first: building a customer-centric model
Key to managing the crisis was a very clear understanding the most important asset at Optus is its people, said Ms Rosmarin. "And a lot of what I've focused my time and energy on in the last 18 months is the people agenda, the culture, the behaviours we want to see, listening, and bringing out the voices of our very diverse workforce," she said.
Upskilling its people's skills also helped the company improve its engagement with staff over the year. "I've been very passionate about championing what we call Optus University, which is working with different universities to offer micro-credentials to our people in emerging fields like AI, data and analytics, etc. And I think there is nothing that lived to people's spirits more than a genuine investment in their capability and career," she said.
Leading a cultural transformation at Optus has been about engaging the whole team. "You can appreciate people but are you willing to put the time and energy into actually changing people's behaviours? So we've done a number of things, I mean, we actually defined a purpose for the company. Our purpose is to power optimism with options. And that really allows our people to unite behind a common goal," she said.
Watch the full Meet the CEO event hosted by UNSW Business School here.