How Woolworths became Australia's most trusted brand
Australia's largest supermarket chain remains one of the country's most trusted brands, thanks to its ability to innovate and meet customers' changing demands throughout the COVID-19 pandemic, says Woolworths CEO Brad Banducci
The COVID-19 pandemic has forced many to rethink how they do business. The retail sector is no exception to this, as it has experienced peaks and troughs of demand combined with a shift to online for many. Supermarkets were also impacted, with a surge in sales during the height of the pandemic last year, which brought about other challenges such as short-term supply issues (think back to the surge in demand for toilet paper, for example).
Having supplied Australians with essential supplies throughout multiple lockdowns, it is perhaps unsurprising that some of Australia's leading supermarket and retail brands took out five of the top six spots for the most trusted brand in the latest risk report by Roy Morgan. The report showed supermarkets dominated the list of trusted brands amid the pandemic, with Woolworths taking the lead, followed by Coles and Aldi.
Elevated sales in core businesses such as supermarkets, liquor stores, and Big W offset some of the economic costs of the pandemic. But Brad Banducci, CEO and Managing Director of Woolworths Group, said the key to this rebound has been supporting customers – whether they wanted to shop in-store or online, safely and conveniently.
Mr Banducci, who graduated with an MBA from AGSM @ UNSW Business School in 1991, was recently interviewed by fellow AGSM graduate Marina Go, Independent Non-Executive Director and Board Chair, at this year's Meet the CEO event hosted by UNSW Business School.
Pivoting to customer needs during the pandemic
Since the start of the pandemic, Woolworths has implemented new shopping hours reserved for seniors and refined services such as click and collect. Central to Mr Banducci's role at Woolworths has been understanding customer needs and finding better ways to provide more customised services. "Customer needs are always ahead of everything. So we are always running hard to find out where our customers are at, and we do a lot of things. We do a lot of scoring from customers, we get daily results on how customers felt in every store in the group. I look at it every morning; everyone looks at it," explained Mr Banducci.
From monthly brand trackers to weekly focus groups, he said all key conversations within Woolworths are centred around customers. "You have to work at it every day. It is central to our fabric and one of our most important short-term performance measures when it comes to short-term bonuses. We have laid it into everything we do," he said.
At the heart of Woolworth's approach to customer service has been an ongoing drive to innovate and adopt the latest technology. "In all things to do with digital and e-commerce, the consumer is [the one] leading us. Keeping up with them is invigorating," he said.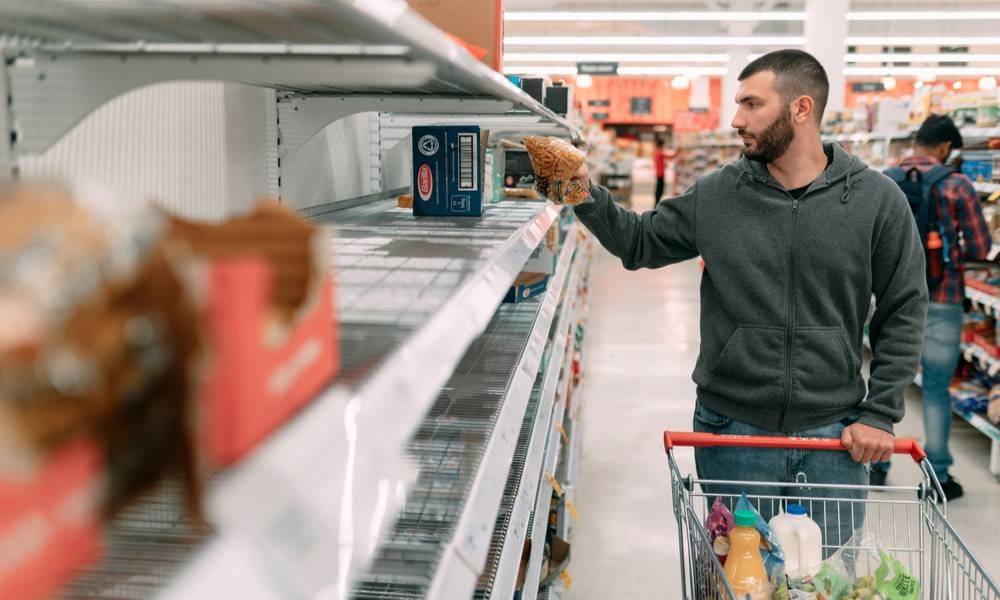 Customer-centric focus on innovation
Mr Banducci said now was the most interesting time in retail, given the speed at which things are constantly changing. He predicted that the next five years would see an increase in app use, delivery services, smart shopping lists, personalised journeys and the ability to predict when items are out of stock – all things that customers are increasingly demanding.
"That's what customers want, and if you don't do it, someone else will," said Mr Banducci. Assisting Woolworths on this journey is Woolies X, the innovation arm of the business which brings together the brightest minds in e-commerce, technology, media and data to create real progress.
In addition to more personalised ways of shopping, he said that one of (the very few) silver linings of COVID-19 has been that people are now demanding more sustainable options. "Our customers are more interested in the environment than before COVID-19... it opened up a real focus on the planet and how we can change things around," he said.
"We are supply-constrained but not demand constrained... the more online services we provide the more our customers want them, which says that they want it and we're not providing it," he added.
The supermarket's customer research teams are even finding that customers are willing to change retailers to whoever has the more sustainable options. "If we don't do it, someone else will," he said, adding: "There's now a wonderful footrace (which I think is good for Australia), between Woolworths, Coles and Aldi. We need to work together and frankly push each other to make a difference, and I think it's exactly the right footrace for all of us to be running."
Speaking on how digital technology could reinvent the retail landscape and the supermarket shopping experience over the next five years, Mr Banducci said he hoped it would enable people to eat more healthy. With nutrition having a big impact on people's health, the aim was to provide easily accessible recipes built into the Woolworths app offering to help address mental health in Australia.
"You will have your recipes easily interfaced back into your home devices, so I think it will be this very connected, seamless world and I think we will hope it will help you eat more healthily. A lot of mental health has to do with nutrition.
"Hopefully, there will be no packaging, hopefully, no food waste and hopefully it will all be green energy, sustainable farming at the backend, ethical husbandry of all protein forms, all those things will be enabled by technology," he added.
Lessons in leadership
A central theme at Woolworths is providing customers with a better experience every day – every experience must be better than the last.
"My role is to try, and role model the Woolworths purpose... that's the key... I have to be part of the 'we', I dislike the word 'I' intensely. I have to be careful that I do not impose. I try to persuade and bring people with me and get to the 'we' instead of the 'I'," he said.
"What's key to a successful career is you need to have breadth. That is what the AGSM [MBA] taught me," he said.
The ability to do better than you did the previous day, seeing each day as a new opportunity to bring more than you did before, is a powerful lesson, albeit an often overlooked one. "I will get another crack tomorrow – and I always come back to 'tomorrow' and use the word tomorrow deliberately, it is not 2025 or 2030, but tomorrow... how are we going to make that a better day?"
The full Meet the CEO event hosted by UNSW Business School is available online. Main image credit: Woolworths