Lucy Turnbull's three lessons in leadership and forging successful careers
From promoting women to boost organisational culture to pursuing her interests and taking opportunities as they arise, Lucy Turnbull AO shares the key insights from her illustrious career
Lucy Turnbull AO has always forged her own path. As a prominent Australian business leader, lawyer, philanthropist, company director and the first female Lord Mayor of Sydney, Ms Turnbull has set a high professional bar. She also graduated with an MBA from AGSM @ UNSW Business School in 1985 and was awarded an Honorary Doctorate of Business by UNSW Sydney in 2012.
"When I was doing an MBA in 1983/84, that was the birth of the neoliberal idea in government, in business and in everything, when Microsoft was starting to be a serious company, Excel was slowly taking over Lotus 123, PCs were being born – it was in the early stages of the information technology revolution," said Ms Turnbull, who recently spoke as part of AGSM @ UNSW Business School Director's Lunch.
While the concept of neoliberalism dominated in the 1980s, she said things have since changed and companies cannot focus solely on profits anymore. Markets should not drive a company's decision-making, but companies instead need a clear purpose to survive, and importantly, Ms Turnbull said companies need leaders who live and breathe the company's mission and values.
"Good leaders have an alignment between the purpose of the company and their own values and priorities," she said. So how has Ms Turnbull expressed this in her own professional life and what has influenced her success?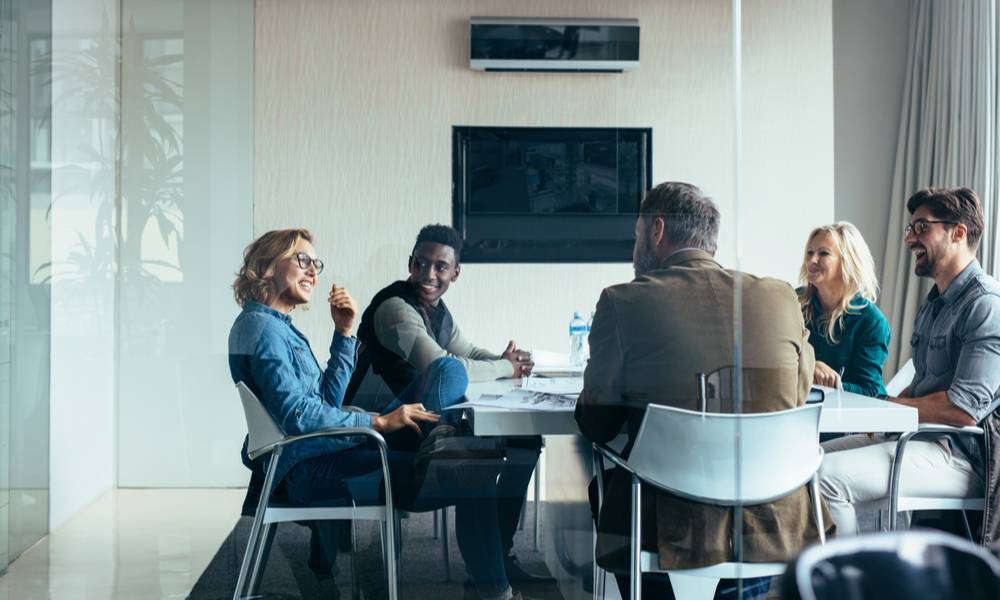 1. A strong executive management team drives organisational culture
Ms Turnbull has always strived to work in businesses, enterprises and public organisations where her expertise could be utilised. "It's important to have a good, strong sense of leadership, and you need to be able to communicate the purpose and the priorities of the organisation very well… clear communication is critical.
"You also have to build and work with a great team. You should never, ever imagine that anything that you achieve is done on your own. It never is; you always have a team with you," she said.
Communication, respect and team development have all played an important part in her leadership style. But one crucial thing she has observed over the years has been the extent to how organisational culture is driven less by senior executives (such as the CEO) and more by people below.
The culture of an organisation is shaped in many ways. While the CEO has an important role to play, culture is communicated at the frontlines – such as the customer service desk where the customer experience is created.
Read more: Learning from crises: six critical leadership lessons
"But often the cultural values and the way the organisation respects its constituents, and its customers and its stakeholders, are actually determined less at the CEO and director level, and more at the next layer down" such as the executive management team or the team leader in charge of the operational parts of the organisation, she said.
"They're often called different things, but I would call it the executive management team, below Director, Executive Director level... the culture and the values and the commitment of those people to the organisational goals are really important. If you've got a really strong team at that level, then you're going to have a much better prospect of success – as important as the CEO or the Chief Commissioners or the Lord Mayor," she said.
"You really have to rely on the strengths and capabilities of that executive management team to get you to where you need to go."
2. Follow your interests
Ms Turnbull said another key to success has been pursuing roles she found genuinely exciting and where she felt she could genuinely add wisdom and value.
"Direct yourself to something that you find really interesting and really exciting," she said. "It's clear to me that the people who are best at their jobs and develop their careers the best are actually the ones that are passionate about what they do," she said.
One cause which Ms Turnbull is passionate about is the promotion of women, especially to executive management positions. At the Greater Sydney Commission, for example, she said more than 70 per cent of the leadership team was female at one time. "And I have to say, I've never worked in a more collaborative organisation in my life," she said.
3. Consider non-linear career choices
Making "non-linear" career choices has also been important for Ms Turnbull, who recommended pursuing "somewhat left-of-field opportunities" that often present themselves, as such roles can help individuals achieve their goals in unique ways.
Read more: Moove & Groove's founder on how to lead a business with purpose
"My career, I have to say, has not been linear. I didn't lie in bed one day and think 'I'll do this, this and this and this' – far from it," she said. "I love my career, I love what I've done, but I didn't ever think I'd be the Lord Mayor [of Sydney], I didn't think I'd ever be Chief Commissioner of the Greater Sydney Commission."
It is important to be able to respond to and potentially rescind opportunities when they present themselves, she said. "I know some people work in a linear way, and some people don't. But I would encourage you to think a bit of both ways. Have a linear approach, but also a reactive and a responsive approach.
"Be opportunistic when chances arise. Don't let them slip by, too, even if they're... a bit sideways or in a wonky direction, they can actually open the doors to many more interesting things," she said.
In addition, she recommended thinking about how every job, no matter the nature of the role or how clear things are, could inform the next one. "It's good to have a diverse range of experiences," she said.
Lucy Turnbull AO is a businesswoman and philanthropist with a longstanding interest in cities, culture, technological and social innovation and Australian research and commercialisation. She is the Director of Turnbull and Partners Pty Ltd, a family-owned business that invests in earlier stage innovative enterprises. In January 2020, she was appointed by the NSW government as Chair of the Sydney Opera House Trust. She also holds an MBA from AGSM (1985) and was awarded an Honorary Doctorate (Business) in 2012.