Moove & Groove's founder on how to lead a business with purpose
Former Senior Deputy Dean (Academic) and Co-Deputy Vice-Chancellor (Equity Diversity and Inclusion)
By authentically combining passion and purpose, leaders like Moove & Groove's Alison Harrington are changing the nature of business today
Today's business leaders strive to create value and do good in the world, not just to increase profits. This trend for purpose-driven business continues to gain momentum, as many realise that many consumers only want to deal with companies that do good.
The closer a company's purpose aligns to their own beliefs, the better. A global survey by Accenture Strategy of nearly 30,000 consumers found 64 per cent said brands that actively communicate their purpose are more attractive, and 62 per cent said they want companies to take a stand on issues they are passionate about.
A study by Deloitte Insights also found purpose-oriented companies have higher productivity and growth rates, along with a more satisfied workforce which lower turnover levels. The research showed that such companies reported 30 per cent higher levels of innovation and 40 per cent higher workforce retention levels than their competitors.
How to identify the personal contribution you want to make to the world, create a business model and lead with purpose was discussed in part two of The Business of Purpose-led Leadership, the 12th episode of the AGSM @ UNSW Business School Leadership Podcast series.
Host Emma Lo Russo was joined by Victoria Momsen, Strategic Planning Manager at Lendlease Digital, and Alison Harrington, CEO and Founder of not-for-profit Moove & Groove. Also speaking on the podcast, UNSW Business School's Leisa Sargent, Senior Deputy Dean and Co-Deputy Vice-Chancellor Equity, Diversity and Inclusion, shared how her values align with her work and the role of inclusivity and diversity in purpose-driven leadership.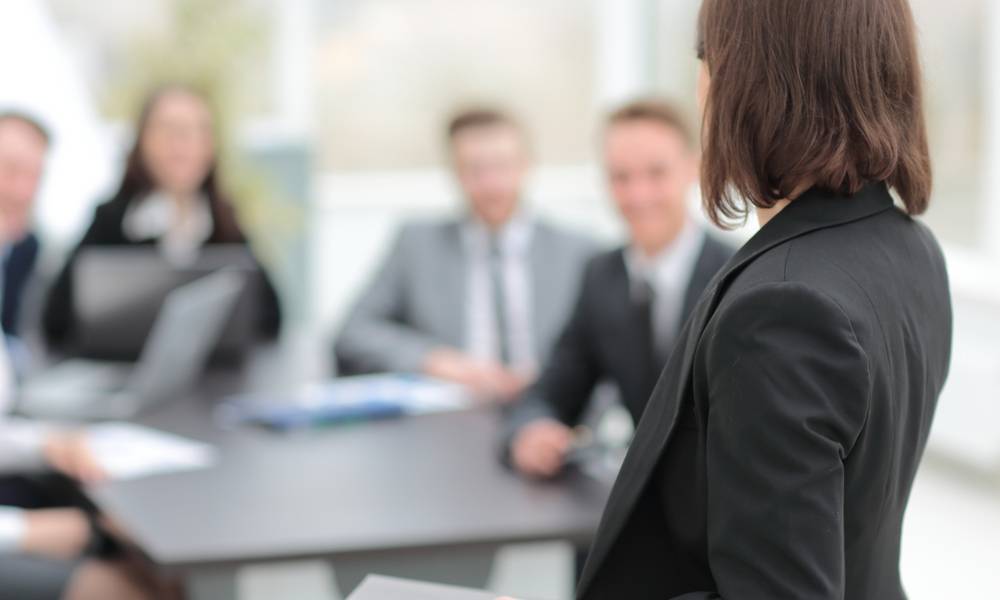 What does it take to lead with purpose?
One example of a company committed to purpose-driven leadership is Moove & Groove, which utilises silent disco technology to create an immersive musical and movement experience for people living with dementia in the senior community.
Moove & Groove's founder and CEO, Allison Harrington, has built a career around connecting her desire to have social impact and having more meaning and purpose, creating an entire team around this goal. Her purpose-led business started with a simple idea: to make music accessible for seniors with dementia.
Five years ago, Harrington ran a silent disco event to raise money for charity, and it struck her how happy it was making everyone and saw how beneficial it could be for physical and mental health. Then, driven by a desire to create a purpose-driven business, she went on to study social impact at UNSW from 2014 to 2016.
Read more: David Thodey on three essential qualities of a transformational leader
During a group assignment, she was tasked with creating an innovative concept to improve the mental health and physical health of seniors who were also struggling with feeling isolated and lonely. Then, the leap was easy, and the idea of Moove & Groove was born. A small pilot study proved the concept not only worked but was a much-needed solution that addressed the mental health and physical wellbeing of seniors. And it did so in a fun, engaging and innovative way.
"It was there I saw the crazy silent disco technology and just decided 'you know what, this is really fun.' So, I started a little side gig dancing – a business that I had doing silent disco for charities on the side," she said.
Her silent disco idea has since expanded into a complete lifestyle program, 1000 podcasts and 350 music playlists, 30 radio stations, and something for everyone. "We've gone from probably 15 to 20 facilities, to now 100, in a very short period of time. So it's been a pretty rapid trajectory, and I never would have dreamed of coming up with this idea, then having a pandemic in the middle of it," she said.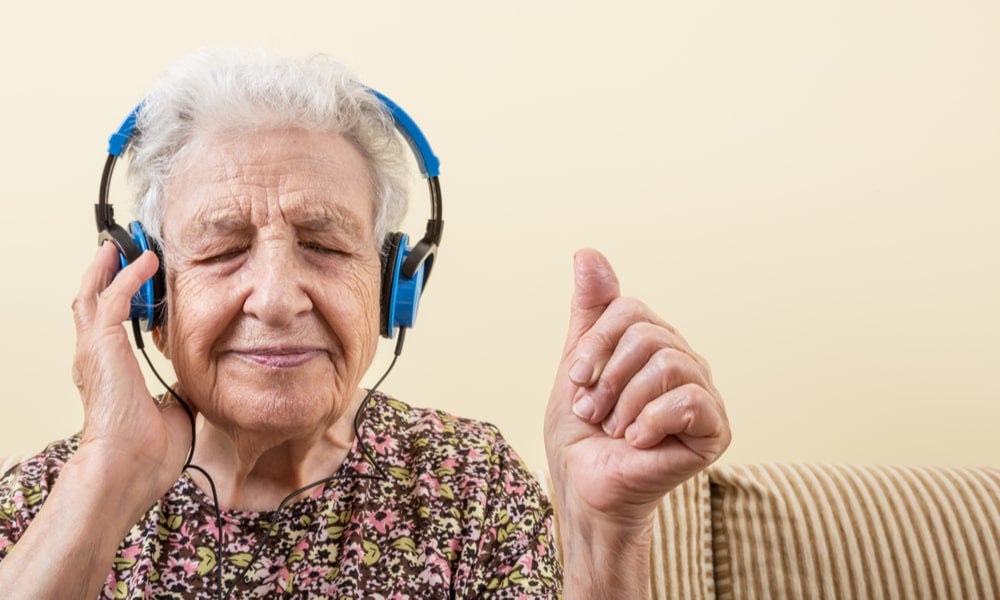 Harrington previously ran 10 x 10 – a live crowdfunding charity, composed of young professionals, who raise funds for innovative grassroots charities by hosting guests at inspiring events, where she first "saw the power of purpose". "I literally had 100 volunteer leaders around the world, fabulous millennials, who were coming on board and building their own teams, and working as pure volunteers, because they believed in the purpose," she said.
Managing 10 x 10 gave Harrington the confidence and foundation to then start Move & Groove, and now, her business is creating an impact. "I've got a product that just literally came to market [in] absolutely the direst time of need. So that's, at least I feel, I'm doing something that is genuinely helping people," she said.
"We're getting phenomenal responses from people in the field with a very simple application of a pair of headphones in their favourite song, which is different to giving them a drug or really having those people in distress for a long time."
Read more: Learning from crises: six critical leadership lessons
From purpose to impact
For UNSW Business School's Leisa Sargent, Senior Deputy Dean and Co-Deputy Vice-Chancellor Equity, Diversity and Inclusion, purpose-led leadership is about making sure that your values align with what you do, how you do it, and the decisions you make as a result.
If you have a purpose, you have a more empowered workforce and a more engaged workforce, which is more likely to go the extra mile, be innovative and solve problems, and wrestle with issues within the business, she explained.
But to find your purpose, Professor Sargent said there are a few questions you need to ask yourself:
What were some pivotal moments in your life?
How have they shifted the way you think about yourself and how you lead?
What were the things that gave you joy when you were very young and why did they matter?
How can you communicate this in a way that's going to be meaningful and going to get reach?
"I think it goes back to that... the purpose is there, it's been there for a long time, and it's probably through your prior experiences that you can really hone it and define it," she said.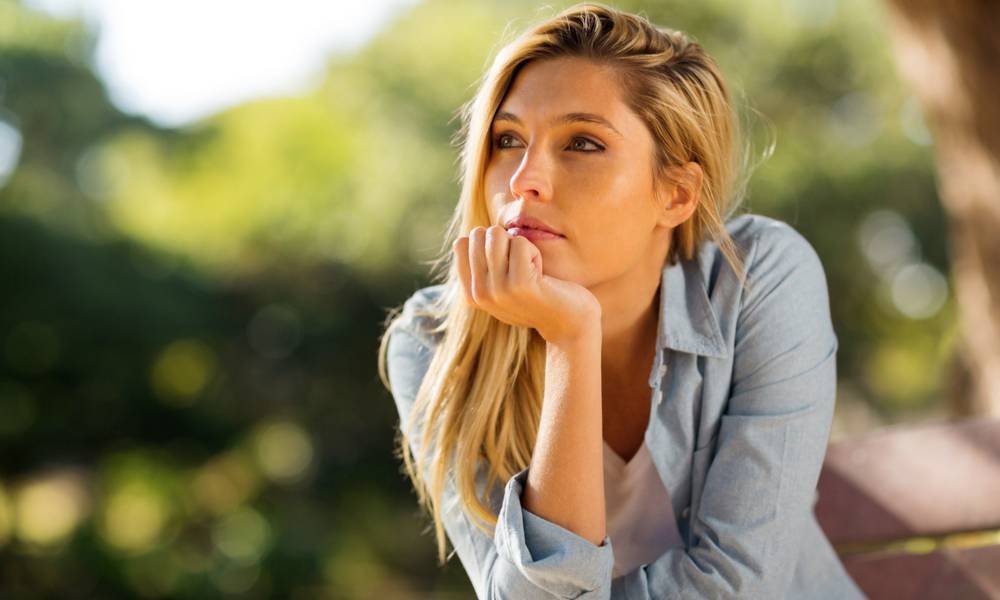 The benefit of purpose-led leadership "helps wrestle with the difficult times" and helps leaders celebrate when things go well, she added.
"If you can stay focused on that purpose, it really helps pare everything back. It helps to give that kind of very clear vision about what you want to achieve in your business, and that crystal vision is really helpful in terms of reprioritising, deprioritising, or indeed, you know, that real acceleration – what are the things that we really need to focus on here?"
"From a development perspective, it just makes it so much easier to lead. If you understand why you're doing what you're doing, and that you can communicate that well, to your peers, to your colleagues and staff, and to your constituents, I think it means that you can wrestle with difficult issues," she said.
The Business of Purpose-led Leadership and other podcasts in the series are available online. Click here to access the series and find out more about AGSM @ UNSW Business School.