How to engage with Indigenous cultural and intellectual property: Terri Janke
Indigenous cultural and intellectual property is about more than protecting Indigenous art; it is about safeguarding Indigenous culture and heritage for future generations
In 1988, the Reserve Bank of Australia (RBA) released a special Bicentennial ten-dollar banknote to commemorate the theme of settlement, representing both Indigenous and British settler history (the world's first polymer note released into public circulation). On one side of the message was a representation of a young Aboriginal boy and the reproduction of a design of a morning star pole behind him, which traditionally plays a central role in ceremonies commemorating the deaths of important persons and in inter-clan relationships. The design on the banknote was in part a reproduction of a morning star pole produced by Indigenous artist Mr Terry Yumbulul, who sold some of his paintings to the Aboriginal Artists Agency Limited, which then sold one to the RBA.
Mr Yumbulul insisted that although he had signed the agency's exclusive license agreement, he said there was no mention at the time of the morning star pole, the RBA, or the use of his work on the national currency. As a result, Mr Yumbulul came under considerable criticism from the Indigenous community and filed an action against the RBA for copyright infringement. In the subsequent case, Yumbulul v Reserve Bank of Australia, Justice French acknowledged that "it may be that Australia's copyright law does not provide adequate recognition of Aboriginal community claims to regulate the reproduction and the use of works which are essentially communal in origin."
The above example is a case in point regarding the fact that – even 30 years later – the law in Australia still does not provide adequate recognition of Indigenous community claims to regulate the reproduction and uses of Indigenous works of communal origin. And Indigenous people are still being disproportionately exploited over intellectual property, according to Dr Terri Janke, Solicitor and Owner of Terri Janke and Company. Having started her business in 2000, Dr Janke has more than 20 years of experience specialising in commercial law and leading in Indigenous cultural and intellectual property.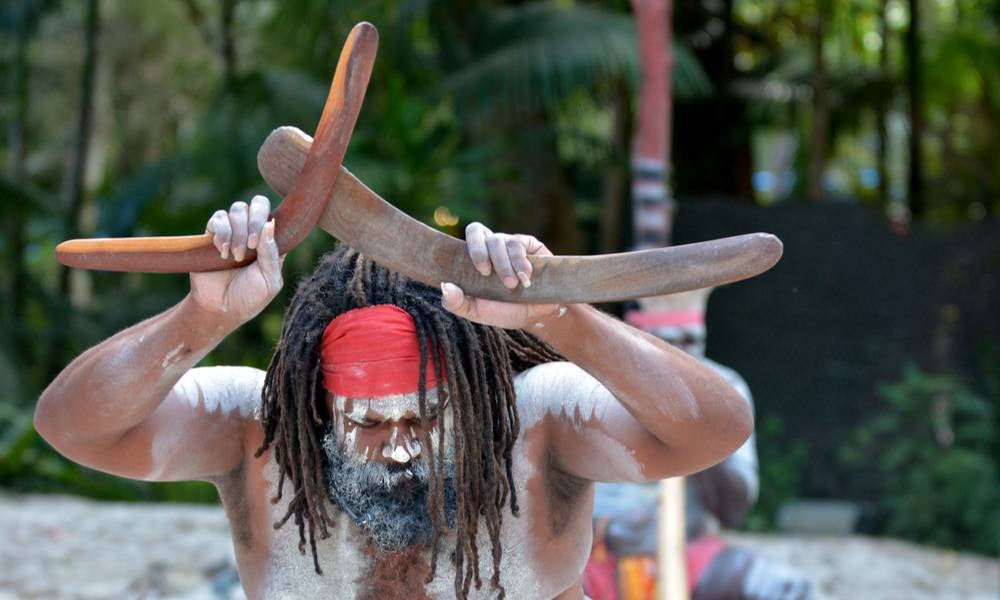 Speaking to Nick Wailes, Director, AGSM, and Deputy Dean at UNSW Business School at a recent AGSM @ UNSW Business School Director's Lunch, Dr Janke said the demand for Indigenous cultural products is growing rapidly. Unfortunately, the commercialisation of Indigenous cultural and intellectual property is often done without proper consent, legal authorisation, respect or compensation to Indigenous communities.
While Indigenous peoples' rights to maintain, control, protect and develop their intellectual property over cultural heritage, traditional knowledge, and traditional cultural expressions are recognised by the UN Declaration of the Rights of Indigenous Peoples, Dr Janke explained the Australian legal system still allows for Indigenous cultural appropriation.
Indigenous cultural and intellectual property as a cultural asset
Intellectual property law requires its expression in a tangible form, often traced back to a single owner. But these are usually not present in Indigenous cultural and intellectual property because Indigenous stories are not owned by single individuals but by custodians who look after the intellectual property. Australia's intellectual property laws are designed to protect individual ownership more than they are intended to protect collective knowledge. But this can take away from connections with living indigenous people and indigenous cultures, said Dr Janke.
Read more: Indigenous tourism presents new opportunities for Australia's travel industry
"It's a cultural practice that you're denying, but most importantly, for the wider Australian business. If we did it properly, if we engaged and treated indigenous knowledge the same way that we did when we interacted with IP, like these big companies, it could be a huge shift in things that are happening to close the gap," she says. This is a problem that Dr Janke wrestles with every day. She is an Indigenous woman with Wuthathi/Meriam heritage and an international authority on Indigenous cultural and intellectual property, defining it as: "Indigenous peoples' rights to their cultural heritage based on the fundamental right to self-determination".
Dr Janke wrote the leading protocols and Indigenous cultural and intellectual property models in the film, arts, museum and archival sector. She has sat on several boards and Indigenous advisory committees and is currently on the Board of the National Gallery of Australia. She graduated from UNSW Sydney in 1995 with a Bachelor of Laws (LLB). In 2019 she completed a PhD thesis at the Australian National University. She has received several accolades acknowledging her contributions to society, including the 2011 NAIDOC person of the year and the 2019 NSW Women Lawyers Community Lawyer of the Year.
But even when she was a law student at UNSW, Dr Janke wasn't convinced that the legal profession was a place for her. "I found it difficult to work out what I would be doing as an Indigenous lawyer in a very white middle-class profession, the legal profession. You were learning cases about the law, taking away the rights of indigenous people rather than giving them. And I guess, when you went to do a law degree, your options were to either work in land rights or the criminal injustice system."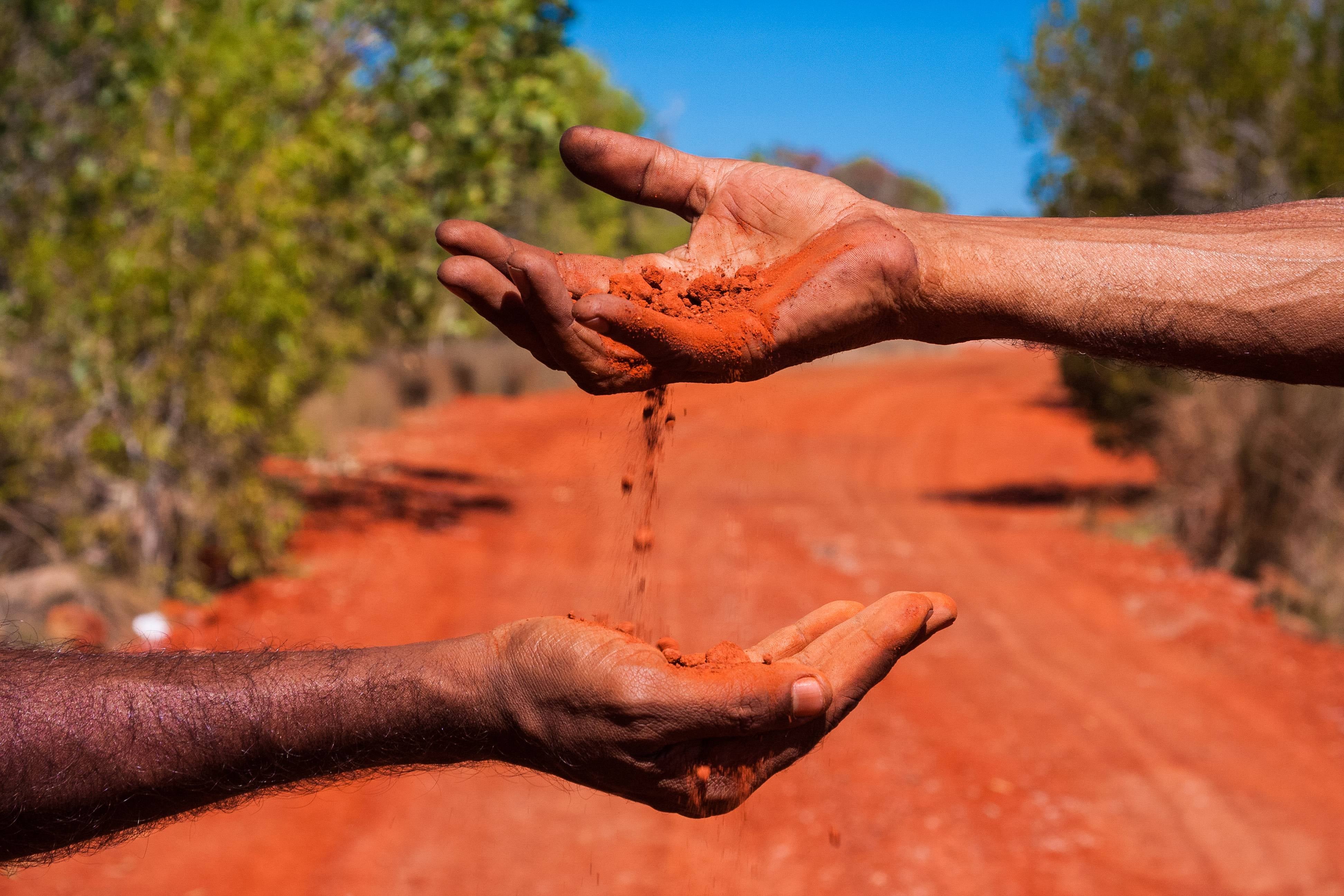 Passion paves the way for success
During one of her first trips to the courtroom as a legal intern, Dr Janke was mistaken for the defendant. Unhappy with the way the industry stereotyped her, she decided to take a break. But this is when Dr Janke's interest in copyright began when she found herself working for the Aboriginal Arts Board.
"I learned more about Indigenous visual arts, theatre companies, dance companies growing, and Aboriginal and Torres Strait Islander people doing amazing things," she said. But at the same time, she saw that as more Indigenous culture was being shared with the world through nationally and internationally exhibitions, the theft of Indigenous art, design and stories increased.
Having witnessed first-hand the unfair treatment of Indigenous cultural property ignited her passion and firm resolve to make a difference. She decided to go back to law school, excited about copyright law as an "opportunity for Indigenous artists to get empowered" by helping artists enter into license agreements, fair contracts and develop systems that allow for community-controlled arts and culture management. This dream got her through her final years.
Read more: How agribusiness could generate opportunities for Indigenous Australians
But then came the next hurdle. "I did have an opportunity to work for big law firms… but the culture and the client base wasn't where I wanted to go," she explained. "I remember telling the partner this one day when I was in his office, and we were looking over the harbour. The sunlight was glinting off his glasses, and I was saying I really want to work on indigenous cultural and intellectual property. And his various team partners looked at me and said, 'well, you know, work out what you want to do. You can't harbour a bleeding heart forever.'"
But she wasn't about to give it up, so she left and went to work for a smaller law firm to find her client base. It was a good decision. The smaller firm offered an opportunity to create a report that called for new laws for Aboriginal and Torres Strait Islander people to protect their knowledge, commissioned by the Aboriginal and Torres Strait Islander Commission. But the report's recommendations were not addressed or implemented after a change in government.
"No new laws have ever been put in place, which was the key recommendation of that report," explained Dr Janke. So how could she help indigenous people with rights if no new laws were being passed to protect them? "I remember thinking 'I have to walk the talk' because if I'm talking about Indigenous people's self-empowerment, recognition of knowledge, I probably need to move out of working for someone and work for myself," she said. So that's exactly what she did.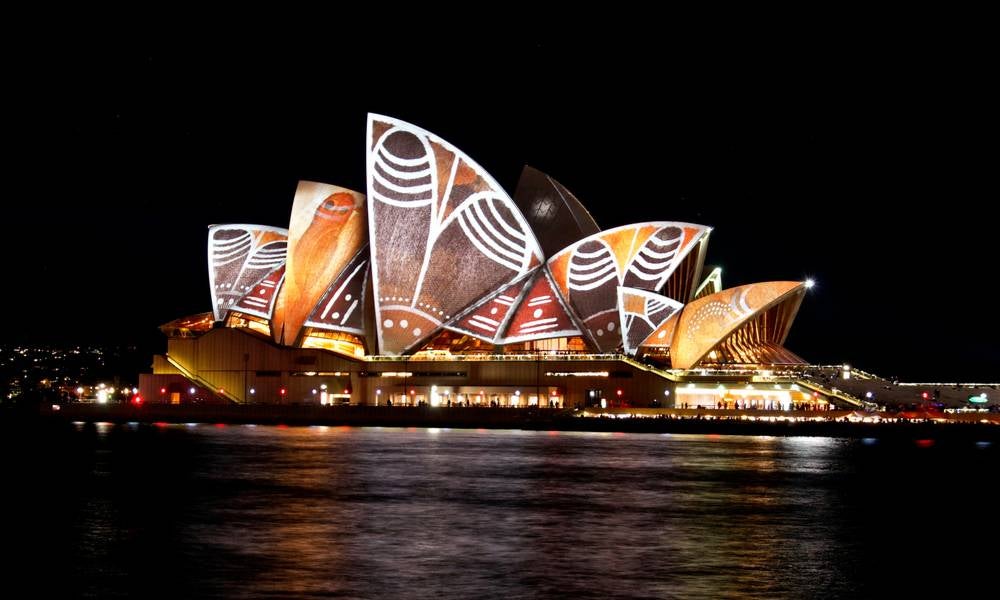 How to create meaningful engagement
"I love the work that we do. We do a lot of work for arts and cultural organisations with indigenous organisations, the growing indigenous business sector, and how that has been able to grow," she said. The Australian business sector has undoubtedly been more engaging with Indigenous businesses, but she said measures like the Indigenous procurement policy have also driven significant change.
"And for Indigenous people, there's so much knowledge they have that's yet to be tapped into. And I think this recognition of rights becomes an important way to bridge collaborations. Because we have a history and a culture where those rights have been denied of indigenous people," said Dr Janke.
So she isn't just an advocate for indigenous rights and culture; she is passionate about advocating for good collaboration between Indigenous and non-Indigenous businesses. "If you empower indigenous knowledge holders, you empower indigenous organisations to employ indigenous people," said Dr Janke.
Read more: Welfare to wealth creation: How to manage the value of Indigenous knowledge
"You also instill so much pride in Aboriginal and Torres Strait Islander people being able to be the controllers of this, and to make a living or exercise their cultural obligations according to it, that you're actually also going to contribute to increasing the health and wellbeing of people. So, it's a very holistic way of being able to make change."
Engaging in Indigenous cultural and intellectual property best practices is one way to protect Indigenous people in the current legal framework. But Dr Janke still believes change needs to be legislated by the government and she addresses this in her latest book Two Tracks. In the book, Dr Janke attempts to help shift the current thinking. So, whether you represent a business, museum, gallery, mining company, tech company, fashion house or even an architectural design firm – everyone has a role to play in engaging with Indigenous peoples and their art and culture ethically.
"I think it's important because we are in Australia, we are living on a land that was managed for 65,000 years, at least, by Aboriginal and Torres Strait Islander people, and all Australians have benefited from that. And there are so many shifts that we can make in our journey together if we embrace these collaborations in a really meaningful way," she said.