Following on from a founder in the family business
Taking control of the family business provides opportunities to innovate while benefiting from the company's historical approach to success, writes IMD's Alfredo De Massis
This article is republished with permission from I by IMD, the knowledge platform of IMD Business School. You may access the original article here.
Over three-quarters of all businesses globally are family businesses. Many are created with the intention of being passed down through the generations. They are formed by founders who have played a fundamental role in setting values and culture, asserting their principles and beliefs, and defining the identity, strategy, and future goals of the company. For some, the shadow cast by the founder can be a hard and constraining act to follow and can even be a contributory factor to the company's demise under the next generation. Only 30 per cent of businesses make the transition through to the second generation. However, the founder's shadow can be a very positive influence, particularly when past influences are treated as a bright and unifying resource for the future.
In fact, history is becoming increasingly recognised as a unique source of competitive advantage for family businesses. Many believe that being able to draw on the past builds trust and reputation with customers and reinforces a perception of quality. A study of UK family business Sweet Mandarin revealed how the use of scripted history (chosen rather than chronological) links generations and helps build community acceptance and a reputation of continuity, while also inspiring innovation. Twin sisters Lisa and Helen Tse initially experienced difficulties after founding the Manchester-based Sweet Mandarin restaurant in 2004. Helen then published Sweet Mandarin: The Courageous True Story of Three Generations of Chinese Women and Their Journey from East to West, an account of their family history from China through Hong Kong to England, which became a Times bestseller. The pair also started selling cookbooks that, in addition to recipes, included a collection of stories from the family's life.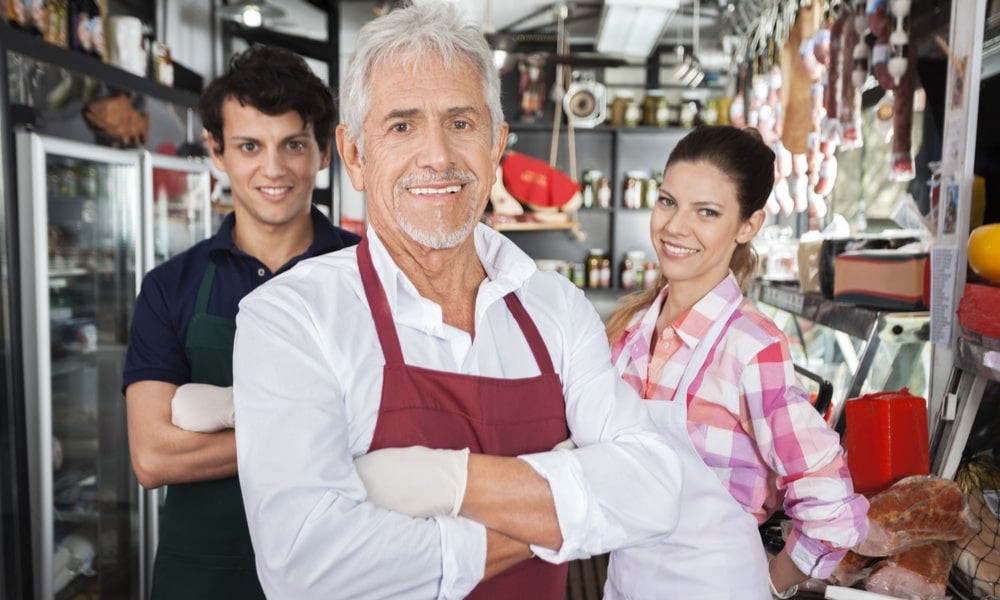 The business soon started gaining a reputation and Sweet Mandarin is now a well-recognised name both domestically and internationally. It beat 10,000 restaurants to win the title of "Britain's Best Local Chinese Restaurant," and the brand has been extended to include a theatre play, multiple books, and a range of patented sauces. Sweet Mandarin's success is not solely built on the use of its family history, but history contributed to increasing the value of the good food and service in the eyes of the consumers and was highly instrumental in creating customer loyalty in a crowded market.
Imprinting the past on the present
A common trait within companies that see the value in continuity and perpetuating the influence of the founder, is that employees feel as if they are working for the original owner no matter how much time has elapsed since they left. To harness the power of the founder's influence, these companies take steps to ensure that their defining attitudes and behaviours are imprinted onto the firm and its culture. Artefacts such as statues, pictures, and photos act as visual prompts that help to create and maintain emotional bonds with all stakeholders. Organisational rituals, traditions, products, and sometimes processes may be innovated, but essentially leave "the way we do things" the same. Stakeholders put themselves in the founder's shoes when making decisions and take comfort from doing so. Shared storytelling of the founder's past acts and endeavours reinforces sentiments of inspiration, reverence, and loyalty. Through these mechanisms, the founder's behaviour strongly impacts both current and future decision-makers within the organisation and ultimately preserves their legacy. Strategic decisions remain consistent with the original vision of the founder, creating alignment and reinforcing the identity of the business as a family business.
Read more: How a family firm in India became a global conglomerate
Not only is this important in terms of competitive advantage but having a strong identity as a family firm is one of the dimensions of socioemotional wealth, a key component of all family businesses. Alongside financial goals, family businesses will measure their wealth and success by a number of non-financial goals, such as passing the company to the next generation, preserving the reputation of the family name and standing in the community, or maintaining family harmony.
Getting the balance right
While deference to the past can be advantageous, there is a balancing act to be had. To remain strictly within the confines of the business as defined by the founder would stifle innovation and any sustainable competitive advantage. Managers are often told that in order to make way for the future, the past has to be dismissed. However, an obsession with the future risks losing the benefits that past knowledge can bring. Just ask Chinese scientist Tu Youyou – the Nobel prize-winner didn't have a medical degree or any training abroad in modern techniques but found a cure for malaria by instead turning to ancient medical texts from the Zhou, Qing, and Han dynasties.
There are plenty of examples of family businesses which achieve being innovative while remaining anchored to their history. The arms manufacturer Beretta has passed through 16 generations of the same family. It dominates the shotgun market thanks to its mix of traditional walnut materials and innovative technologies that enable superior performance. Lavazza, the coffee maker, has been a family business since 1895. Its traditional coffee mixing process, still used today, was invented by Luigi Lavazza in 1910. Meanwhile, the company continues to launch innovative products such as ISSpresso, the first capsule-based espresso system able to work in extreme conditions, including in space.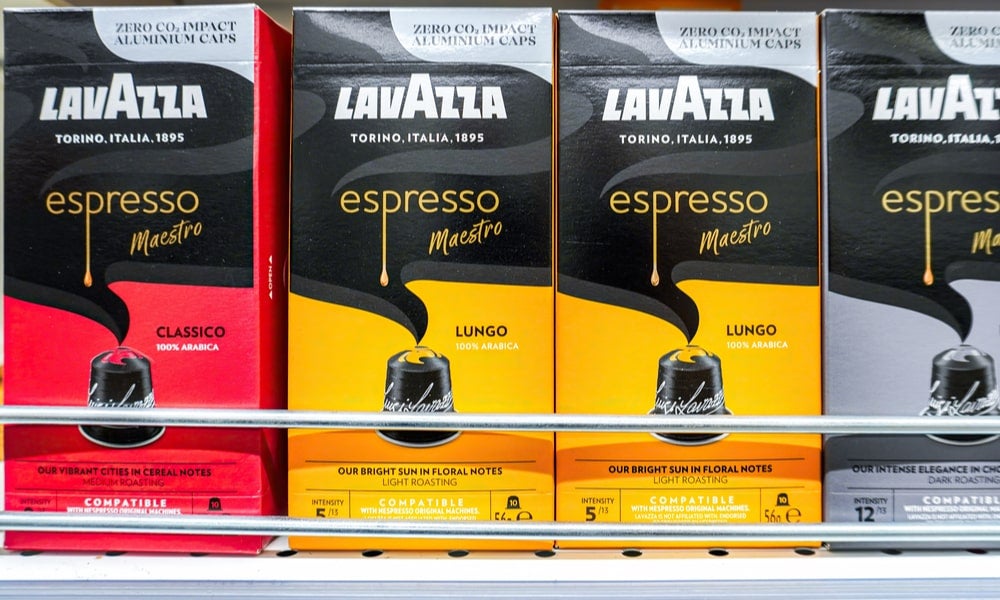 These businesses consider their history a resource, in the same way they might human or financial resources. They are able to take past knowledge, and both internalise it for everyone from the top manager to the youngest employee, and reinterpret it, blending it with more contextual aspects and new technology to create innovative new products. This process, known as innovation through tradition, relies on activities such as communication through storytelling and cross-generational family gatherings, whether formal or informal, where the founder and the history of the company are recognised.
In addition, it is ingrained into the corporate culture that the past and the future be seen as elements that mutually reinforce rather than oppose each other.
Such an approach has huge potential in terms of value creation and capture. In an uncertain and turbulent world, people often take comfort in the past, and are attracted to companies that can display lineage to a perceived "golden age." Embedding the history of the founders into the bedrock of the company also provides a unique standpoint, which most competitors cannot replicate.
Most of these approaches can be adopted by any business that has a history regardless of whether it is a family business. It's simply a question of recognising the role of the founders and not allowing those traditions to disappear.
Subscribe to BusinessThink for the latest research, analysis and insights from UNSW Business School
Inter-generational conflict
While we can find brightness in the founder's shadow, that is not to say that there will not be conflict between generations. The presence of a strong influence can bring its own constraints, both in terms of hampering the ability and the motivation of those living within its shade. It is one thing to have founded a company, but quite another to inherit it.
No succession happens without a degree of tension (the recent blockbuster House of Gucci is a good, albeit extreme, reminder of this). Given that the succession process can last seven to ten years and during that time there is a strong overlap of generations tied by blood, powerful emotions and tensions are bound to come into play. Typically, conflicts escalate over time, and so need to be addressed early on. Communication is very important, creating the conditions for the different generations to interact and speak. It may be that an independent third-party is deployed to act as a mediator to assist with this.
Conflicts between family and non-family members can also occur. This can be particularly challenging for the next generation who need to disprove claims of nepotism. It can be difficult to gain legitimacy when the shadow of the founder is present and asserting itself.
It is true that continuing a family business beyond the second generation is extremely challenging, and in many instances the dominance of the founder can be problematic at best. However, it is equally true to say that adopting recognised behaviours and keeping the legacy alive can reassure customers, help reinforce collective identity, and be a guiding light for all stakeholders.
Alfredo De Massis is Professor of Entrepreneurship and Family Business at IMD. He is ranked as the most influential and productive author in the family business research field in the last decade in a recent bibliometric study published in the European Journal of Family Business. He provides intellectual contributions to IMD by working on collaboration and scientific advisory activities as the Wild Chair in Family Business.