What are the three biggest challenges facing organisations?
Lecturer and Insights Associate
Lecturer and Insights Associate
The UNSW Business Insights Institute helps organisations solve complex challenges by linking them to academics and providing them with access to novel research insights
Digital analytics and data science, environment, social and governance (ESG) issues and the future of work are among the biggest challenges facing organisations in Australia and around the world, according to UNSW Business School. And there is often an overlap between these issues within organisations, which need to take a holistic and strategic approach to thinking about solutions to digital analytics and data science, ESG issues and the future of work.
Dr Bradley Hastings is a Lecturer at UNSW Business School and Research & Insights Associate at the UNSW Business Insights Institute, which serves as a research partner delivering economic and business research, insights and solutions to government and business. In doing so, the UNSW Business Insights Institute provides a framework for research-led industry engagement at UNSW Business School. Using a program-based approach, consisting of Labs and Hubs, the goal of the Institute is to help industry solve complex challenges by linking them to academics and providing them with access to novel research insights.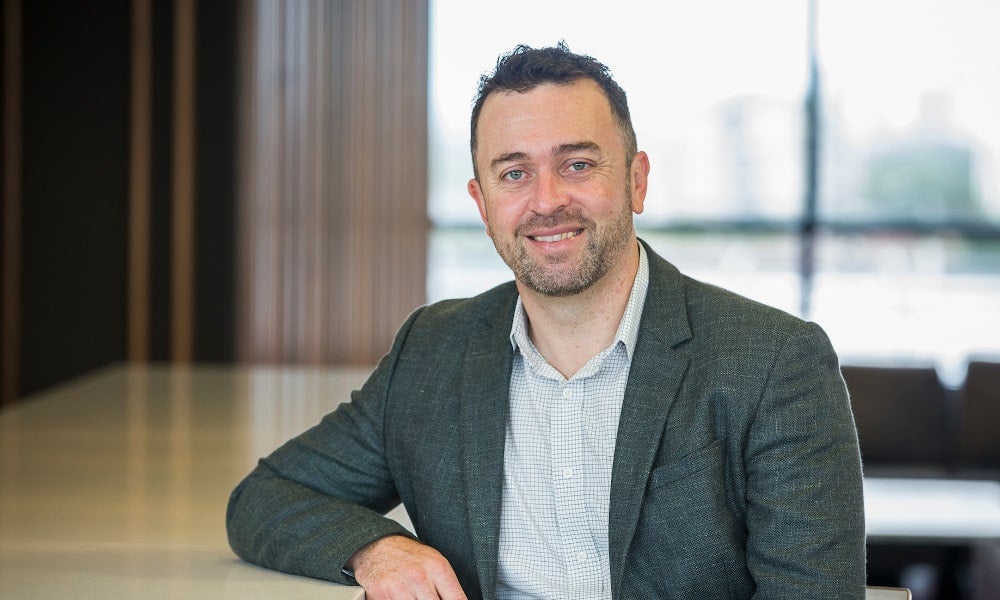 Harnessing the power of digital analytics and data science
Dr Hastings, who re-joined UNSW in 2017 following a 20-year corporate career focused on the leadership of organisational change observed that, when it comes to digital analytics and data science, the biggest challenge for organisations is the shift from reacting to data to using data to predict the future. "For example, large organisations often have data about a customer spread across many key internal systems," he said.
However, bringing that data together first requires understanding the challenge and questions you want to solve and then mining those systems for information that might find an answer. "Using data predictively requires bringing data together in one place, and running AI that actually tells us the questions that we should be asking. That way, we can use data to predict the future, rather than react to the past," he explained.
Dr Christian Criado-Perez is also a Lecturer at UNSW Business School and Research Associate at the UNSW Business Insights Institute. He echoed Dr Hastings' observations that organisations are holding large amounts of data – but sometimes struggle to understand how to leverage and derive benefit from data assets. "Data analytics can shed light on how different factors are linked to each other, such as when X is high, we see that Y is low. However, organisations often face the challenge of interpreting these relationships, as a simple correlation can be quite misleading," he said.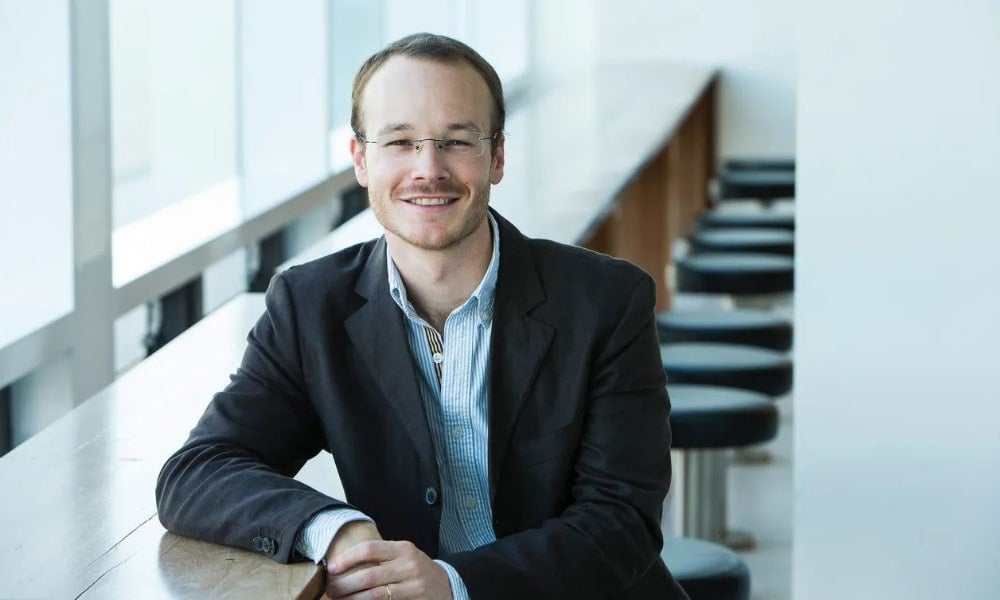 A good example of this can be found in the work the Institute is conducting for Woodside with the building of a digital twin – a data-analytic tool that helps Woodside connect data they have about their employees' career trajectories to model their past and current experiences at Woodside. The aim of this tool is to provide predictive and prescriptive insights on career growth to better inform their employees, managers and HR policies.
Dr. Criado-Perez is also working on projects related to data analytics in the architecture, engineering, and construction (AEC) industry, where research has found leaders need to adopt four different ways of thinking to build digital transformation readiness. In particular, research has found the slow and partial adoption of digital solutions is holding the industry back from realising greater gains. Dr Criado-Perez co-authored the above research and, together with other UNSW academics, has been working with industry partners such as Mott MacDonald, a global engineering, management and development consultancy, to overcome business challenges through practical applications of digital analytics and data science.
ESG issues and solutions
ESG considerations are increasingly important for organisations, however, many leaders in the business world still struggle to understand practical steps they can take in order to drive important and long-term ESG outcomes.
Dr Hastings observed that the "here and now" of ESG poses a number of challenges for business. Firstly, climate change presents a need to reinforce supply chains, and he gave the examples of natural disasters such as flooding and drought which can physically limit and interrupt the movement of goods and workers, thereby leading to business disruptions.
Read more: Digital sustainability: technology solutions to climate change
Dr Hastings also said transitioning to carbon-neutral energy requires a re-thinking of business processes, and this is underscored by a third related challenge: the regulatory challenge presented by the emerging industry of ESG compliance. "These types of changes are often imposed on businesses top-down. The problem with this approach is we know that top-down initiated change is far less successful than bottom-up change," said Dr Hastings, who explained that organisations must ensure leaders at the frontlines are skilled in managing change in order to successfully adapt to the future.
Dr Criado-Perez also observed there is increasing pressure on organisations to commit to sustainability goals that go above and beyond environmental aspects. "Most organisations find it challenging to assess and optimise their environmental impact due to the complexity of their supply chains, and these difficulties are only exacerbated when trying to also consider societal and governance factors," he explained.
These challenges were recently explored in UNSW research, which examined how organisations can take advantage of technology to improve ESG outcomes through digital sustainability. More specifically, UNSW Business School has been working with industry partners to analyse and benchmark their ESG performance through a unique data-driven digital platform that generates insights into how to improve their ESG strategies, with a view to building a more sustainable business.
The future of work
The pandemic upended and redefined the nature of work for many organisations. One of the more significant shifts has been the adoption of online and remote working, however, this change has not been without its risks, according to Dr Hastings. "What's changed online is the nature of interpersonal dynamics; we miss the informal connections, water cooler conversations, bumping into each other in the corridor and informal coffees," he explained.
"In the face-to-face world, we know that these types of informal connections are crucial for a number of reasons: for the tacit information that is shared, the establishment of trust, and improving employee wellbeing," he said. "As the business world moves forward with hybrid learning modes, we need to do more to help leaders tune in to the virtual signals that indicate whether a team is performing below par, as well as the wellbeing of employees."
Dr Criado-Perez also observed many people have changed their habits and expectations about work since the pandemic. This has presented a major challenge for organisations: to adapt and reinstate norms and expectations about work in a way that is appropriate and attractive to employees. "It is clear that remote and hybrid work is here to stay," he said.
Read more: Managing the micromanager in a new world of hybrid work
"This new way of working has highlighted the need for organisations to learn how to manage a hybrid team, and to encourage and protect important things that can be lost when we are not in the office, such as the informal chat in the hall, meeting new people, networking, collaborating, etc. Organisations have many questions regarding what should be done face-to-face or virtually, how teams should be managed and protected, and what should their office space look like."
To illustrate, UNSW Business School researchers have been working with diversified property and real estate business Frasers Property Group to help design optimal working arrangements (such as hybrid and flexible work) that meet the needs of both employees and managers. This is being achieved through a rigorous program of research that analyses employee expectations and preferences, so senior management understands the best ways to manage their employees in the future.
The right research solutions for challenging business problems
It's clear that organisations face a wide array of challenges, but when it comes to common knowledge and research gaps in trying to address these issues, Dr Hastings said leaders need help in two areas: knowledge and time. "When I transitioned back to academia after a 20-year corporate career, I was astounded at the quality and quantity of knowledge that was available – a lot of which I wish I had of known in industry," he recalled.
"The problem is that this knowledge is not always presented accessibly; it's coded in academic speak and resides behind the paywall of academic journals. The best way to overcome this problem is to reach out to us and tell us your issue, we can go and find the research that matters and translate it for application to your business."
Similarly, Dr Criado-Perez observed business leaders are often addressing challenging issues in isolation – when they are in fact, strongly interlinked issues. "Digital tools are shaping the future of work as much as they are enabling organisations to reach their ESG goals, and vice versa. As a result, these can be very complex issues that call for expertise that will not be in-house, if it's not part of their core business. Business leaders are often busy addressing urgent needs and opportunities. These challenges are important, albeit with long timeframes. Business leaders may need help in the identification of future trends impacting their sector and in shaping an evidence-based strategy for their future," he said.
Subscribe to BusinessThink for the latest research, analysis and insights from UNSW Business School
This is where the UNSW Business Insights Institute can assist, Dr Criado-Perez explained: "The Business Insights Institute helps leaders benefit from the best available evidence to guide managerial decisions, policies and development programs. For example, we currently help one of our partners to understand the key trends affecting talent in their sector and the respective HR policies that can help them attract and retain talent. With other partners we are helping them take a more evidence-based approach to the development programs they are implementing, assessing their impact throughout the organisation and making the necessary adjustments," he said.
Dr Hastings said the sweet spot of the Institute is bringing clarity to the issues that are important for the future, but not necessarily urgent right now. "We make research work for you," he said. "We have access to thousands of evidence-based research studies from around the globe and we are good at understanding your challenge and then distilling the research knowledge that matters for you."
The UNSW Business Insights Institute is a research partner delivering economic and business insights and solutions to government and business. Using a program-based approach consisting of research labs and knowledge hubs, the Institute helps industry solve complex challenges by linking them to academics and providing them with access to novel research insights. For more information about the UNSW Business Insights Institute, please contact Dr Hastings or Dr Criado-Perez directly.