How real estate asset tokenisation is helping solve housing problems
In a world increasingly defined by digital innovation, blockchain is playing an important role in solving real-world housing problems through asset tokenisation
Blockchain technology has well and truly disrupted the established world of financial services. Cryptocurrencies – arguably the most well-known digital assets in the blockchain economy, for example, have evolved over the past decade and now command a total market capitalisation of almost US$1.2 trillion in August 2023.
The blockchain economy is also witnessing a convergence with more traditional stores of value. The marriage of digital cryptocurrencies with hard assets such as real estate, for example, opens up new possibilities around liquidity, accessibility and security for investors. And rapid growth in real estate asset tokenisation demonstrates the benefits of merging illiquid assets with liquid real estate ownership.
Through tokenisation, properties can be fractionally divided into tradable digital assets, enabling smaller investors to participate in real estate ventures that might have been historically restricted to more affluent investors. Moreover, the inherent transparency and immutability of blockchain smart contracts have fostered trust and efficiency in property transactions, reducing the need for intermediaries and expediting property transfers across borders.
Read more: "Burn and mint": the best approach to launching an ICO?
Investment management opportunities
Finance companies have recognised the potential application of cryptocurrency technology to real estate assets through tokenisation, with a growing number of products and services available in the market. DigitalX is a technology and investment company focused on growing the blockchain economy through its digital asset funds management business, digital fintech, regtech products and blockchain ventures. It was the world's first publicly listed blockchain technology company, founded in 2014 as a bitcoin mining operation which at its peak controlled more than 2 per cent of the network hashing power.
The business expanded into providing liquidity for exchanges as well as the development of other blockchain technology applications, and in 2017 the company diversified into offering advisory and smart contract development services to blockchain projects seeking to raise capital. Following a strategic review in 2019, the company renewed its vision through a focus on two business lines: digital asset funds management for institutional investors and development of blockchain-enabled products for capital markets applications.
Recognising opportunities in real-world asset tokenisation, the company launched the DigitalX Asset Reference Token (DxART) fund, which provides wholesale investors with access to a diversified portfolio of fractionalised assets (including cash, property, commodities, private equity, private debt and bonds). As part of this, the Housing Asset Reference Token (HxART) fund is Australia's first funds management product that offers exposure to real world assets in digital token form, according to DigitalX CEO, Lisa Wade, who has more than 30 years' experience in financial markets and blockchain project development, and previously served as Head of Digital Innovation and Sustainability at National Australia Bank (NAB).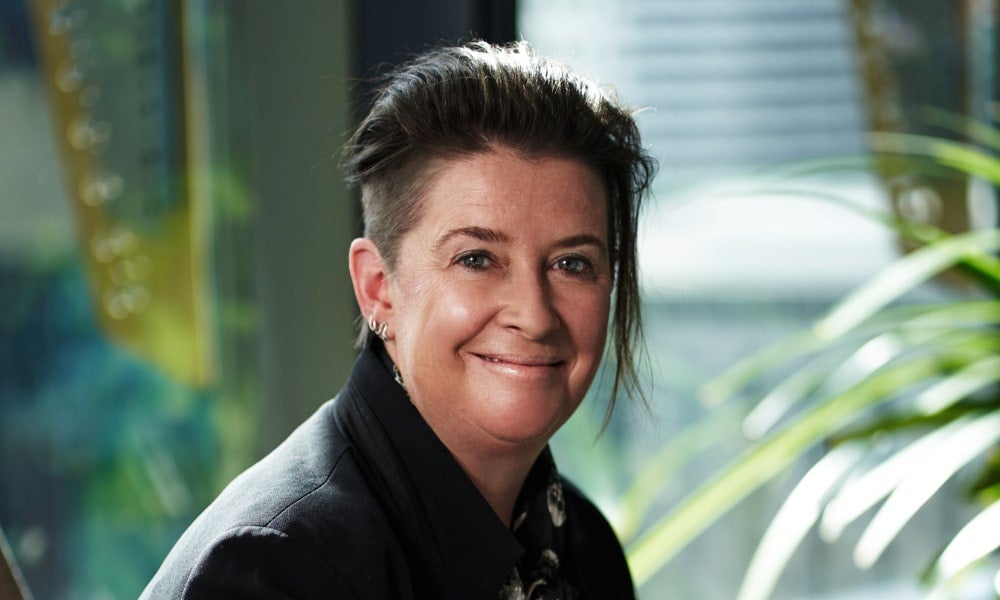 Ms Wade explained that the pool of tokens available in the HxART fund comprise a selection of residential properties designed to drive strong financial returns and help solve Australia's housing deposit affordability crisis. "It works by identifying real-world residential housing assets to purchase for the fund. Houses are properties being purchased by homeowners who have the financial credentials to purchase the property and get financing from the bank but don't have the necessary deposit," she said.
Before establishing and launching the fund, DigitalX conducted a pilot by investing in residential real estate assets with partner Bricklet, a fractional property investment company that has established a new blockchain-based shared equity home platform called the Australian Property Co-Ownership Register. The HxART fund continues to use the Bricklet platform to help manage and track customer transactions and tokens, while the data for the asset (such as property location and condition, purchaser finance credentials, and occupancy fees) is transferred to a digital token which is assessed using DigitalX's "smartlist technology" to ensure the investment quality and its suitability for the portfolio.
If the data in the token meets the fund criteria, Ms Wade explained that it is then approved as a suitable investment, and the fund will cover the deposit amount and become a co-owner in the asset. "Once the investment is made, the approved token is moved into the fund's pool," said Ms Wade, who explained investors are then able to invest in the HxART token which is a share token of the fund pool and a digital twin of the fund unit.
Read more: NFTs: a turning point for digital content creators and artists?
Solving challenges in breaking new (virtual) ground
DigitalX's smartlist technology was developed in conjunction with UNSW's UNOVA Lab, a UNSW initiative that brings research, design and digital solutions together for industry partners. DigitalX was introduced to the UNSW UNOVA Research Lab through its partnership with the DFCRC (Digital Finance Cooperative Research Centres Program, which is part of the Federal Government's Department of Industry, Science and Resources).
"We partnered with UNSW because we want to help Australia build a global crypto and blockchain industry that will create jobs and career paths for young Australians. Our company is one that's built on driving digital innovation and we believe the young generation of digital natives are leading the charge in this space. It was therefore a natural fit for us to work with the UNSW UNOVA Research Lab," said Ms Wade.
"The problem we were trying to solve was to create an algorithm that can apply our universal scoring matrix that helps us match our digital investment portfolios by analysing cryptocurrencies on relevant factors that drive growth to the unique criteria associated with our ART Fund property assets," said Ms Wade. Location, demographics and environment are three of the more common criteria that are assessed in the process, for example.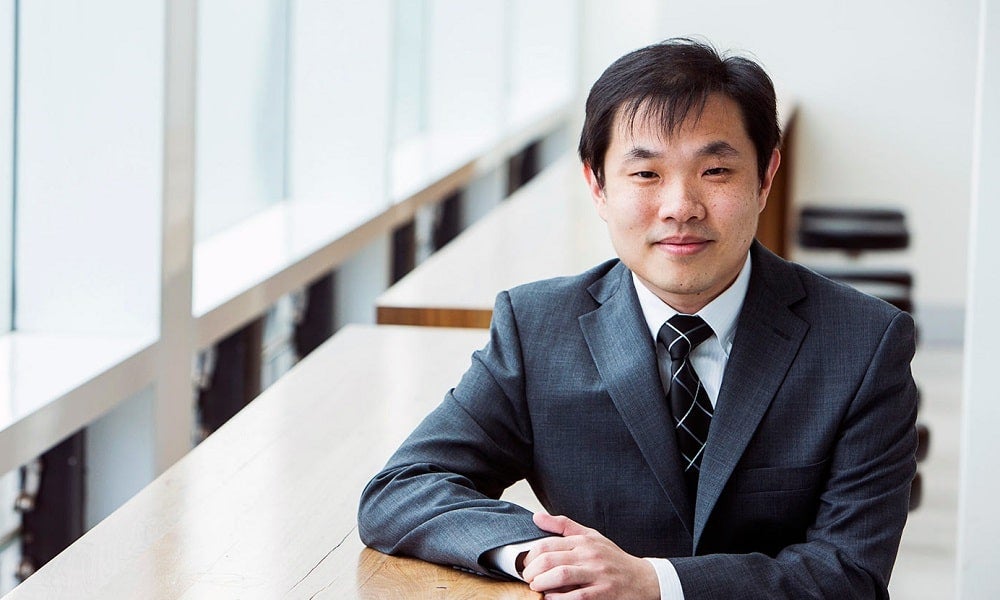 UNSW UNOVA Lab student, Yuvraj Singh, was brought in to help automate the investment process with DigitalX's universal score matrix. Mr Singh explained that the DigitalX and UNSW UNOVA partnership was bred from the same philosophy: bringing a new frontier to finance and technology using blockchain infrastructure. "In initial talks, we realised that different types of physical assets presented their own fair share of challenges," said Mr Singh.
"For example, the expensive, inefficient and slow nature of real estate depicted the present mass illiquidity and lack of accessibility. With this, we strived for tokenising real-world assets – representing the value of physical assets (such as real estate) through a digitised platform," he said.
Mr Singh's innovative work has contributed so positively to the development of the real-world asset technology platform that he secured a scholarship to accompany Ms Wade to the world's largest Crypto event, Consensus in Texas in April 2023). While at the conference, a collaboration between DigitalX and Canvas Connect, (a privacy-focused ZK Layer 2 blockchain) was established, and this saw Mr Singh conduct DigitalX's genesis trade with Canvas Connect, whose zkrollup technology plays a crucial role in the validation of assets in the investment process for the HxART fund. The partnership with the UNSW UNOVA Research Lab worked so well that Mr Singh subsequently joined DigitalX as a product owner.
Subscribe to BusinessThink for the latest research, analysis and insights from UNSW Business School
Dr Eric Lim, Senior Lecturer in the School of Information Systems and Technology Management at UNSW Business School and founder of the UNSW Crypto Clinic and the Fintech AI Innovation Consortium in the UNSW UNOVA Research Lab, explained that one of the biggest strengths of the lab is its dynamic and interdisciplinary nature as a translational knowledge hub. "It has been able to achieve the seamless marriage of scientific rigor with industrial explorations in charting new economic and social frontiers," he said.
"This is the principle we bring to our partnership with DigitalX. We are trying to increase financial inclusivity through fractionalisation of traditionally discrete assets like property. Overlaying this traditional financial asset with this functionality increases the asset's programmability and its composability and lays the foundation for further innovation."
UNSW UNOVA is a transdisciplinary research and development lab that brings industry partners, government, and Australia's global university together in the spirit of collaborative development. As part of UNSW Business School, the lab conducts responsible research to inform policies and practices with positive societal impact and delivers solutions that build on societally beneficial organisational practices.