How will Australia transition to renewable energy?
Associate Dean Post-Experience
Download The AGSM Business of Leadership podcast today on your favourite podcast platform.
The transition to renewable and equitable energy is essential, not optional. What has to happen for the lights to go out on fossil fuels?
While renewable energy investment has increased significantly in Australia over recent years, energy supply and management challenges persist. To ensure equitable access to energy, Australia must work towards making it more affordable and accessible for everyone while also promoting sustainable and responsible energy practices. Modern society can only be supported with a sustainable and efficient system for producing and distributing energy.
What does the energy transition mean for businesses? And how can business leaders help address some of the challenges currently hindering the switch to renewables?
A recent episode of the Business of Leadership podcast discussed how Australia could (and should) move towards a sustainable energy future and businesses' crucial role and responsibility in getting there. Ben Hutt, CEO and Managing Director at Evergen, AGSM MBA alumnus, and Katja Ignatieva, Associate Professor at UNSW Business School, joined host Associate Professor Michele Roberts to discuss some of the sustainable solutions to affordable energy.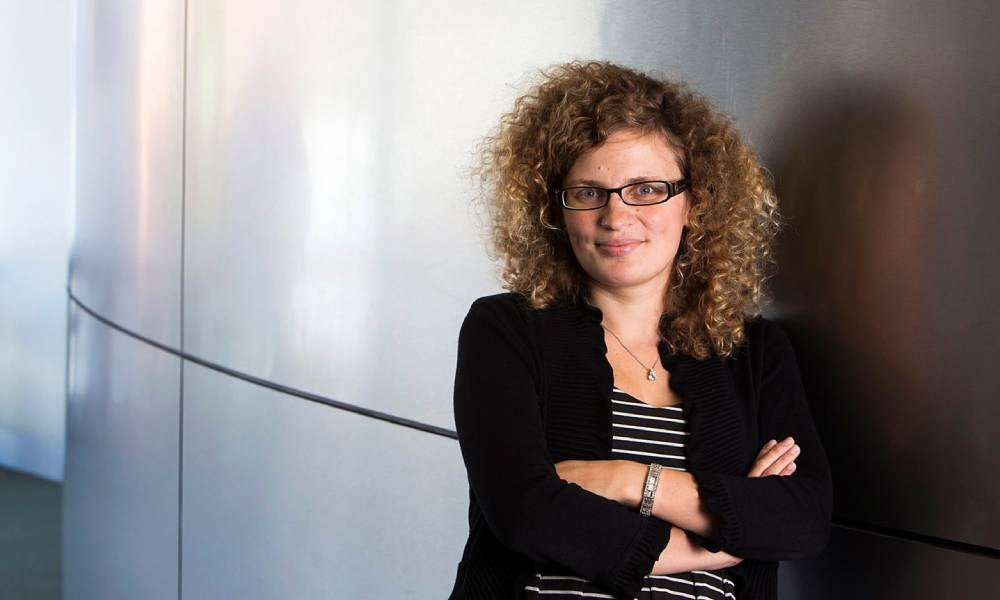 Will electricity prices fall in Australia?
Energy prices have soared globally, and there are several reasons why. Associate Professor Ignatieva, whose research focuses on the volatilities of energy markets and the tangible ways to smooth energy transitions while retaining cost stability, said Russia's invasion of Ukraine isn't the only thing driving up energy costs. "Of course, it did generate some significant supply shock when the majority of European countries rejected the oil and gas supply from Russia, and it was exacerbated by the reluctance of the Organisation of the Petroleum Exporting Countries (OPEC) to increase its oil production. But there were other events that led to this as well," she said.
Australia exports most of its fossil fuels, including coal and gas; it is the world's largest exporter of coal as measured by energy. "Because the prices are obviously increasing worldwide and also transportation costs are going up, this has also increased energy prices," said Associate Professor Ignatieva.
So what is Australia doing wrong? "In principle, we could have sustained our own needs because we are extracting sufficient coal and gas, but unfortunately, we are exporting most of it, and we are linked to these supply agreements, which cannot be simply revoked or significantly reduced in the short term," she said.
"There is also instability that resulted from some recent price spikes linked to supply chain disruption resulting from outages at major coal plants, and also a significant increase in demand, which is related to extreme weather. Also, during the pandemic, the operation of a large number of businesses has been significantly reduced or put on hold. When we started recovering from the pandemic, energy demand started to rise," she said.
All these factors have generated a big increase in power prices and resulted in extreme price fluctuations. These fluctuations mean Australia must develop a reliable short-term strategy to stabilise energy prices. Yet Associate Professor Ignatieva expects energy prices to continue to rise in the short term, as it will likely take time to set up significant infrastructure for renewables.
"Unfortunately, in the short term, we will likely observe further increase in energy prices and extreme volatilities. But hopefully, once we reach this sufficient threshold for the renewables infrastructure, we start observing some relief, and the energy bill will start being reduced for the consumers. It's hard to achieve low prices in the short term, but hopefully, in the medium to long term," she said.
Read more: Energy crisis: why are electricity prices set to rise?
The transition to sustainable and equitable energy
According to Evergen's Mr Hutt, renewables, decentralised systems, and equitable access to energy will play a vital role in the future of energy supply. Mr Hutt, a graduate of the AGSM full-time MBA class of 2006, has spent the last ten years building disruptive software businesses, helping entrepreneurs and investors build companies around the future. He spoke about his passion and mission for utilising software as part of a decentralised energy system.
"Four years ago, I began my journey at Evergen with a clear vision that software-enabled really by this era of the internet of things where pretty much every device is connected to the internet, the vision was that you could use software to balance and coordinate devices as part of a decentralised energy system," he said.
"As we've seen this year, the transition can be volatile. It doesn't take much to break a fragile system. Evergen's whole business is really around reducing fragility and improving how assets behave as part of an overall system. This involves things like tens of thousands of homes with solar and storage as a decentralised power plant, but also things like solar farms, solar farms with batteries and solar farms with hydrogen generation and storage on them.
"What most industry expects is what AEMO [the Australian Energy Market Operator] described as a step change transition, which is the rapid adoption of renewables, rapid building of transmission to allow greater resilience, and more interconnected smaller systems as part of the bigger energy system."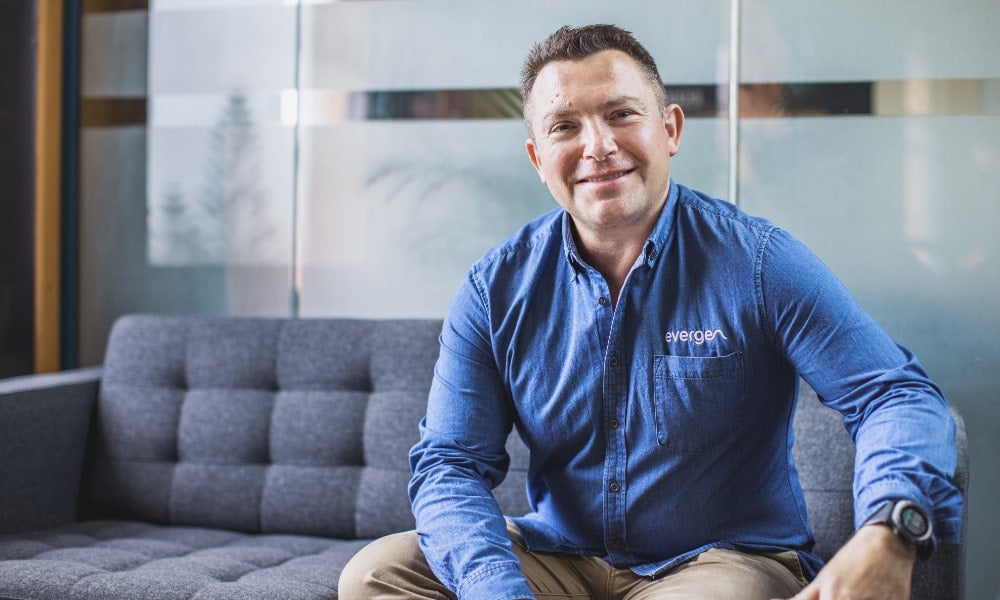 And things look positive, but perhaps not changing as quickly as they should be. "What we're seeing now that the federal government has made those commitments is there's lots of investment occurring in things like offshore wind, onshore wind, solar at scale, and lots of storage on solar. Evergen is involved in many storage projects, including hydrogen on solar farms. So, we're seeing this deployment of renewables, but there are lots of little obstacles in the way of it going as fast as any of us would like," he said.
For example, Australia has been slow to adopt electric vehicles (EVs), given a lack of government incentives; Australia offers few financial incentives and subsidies for EVs compared to other countries. "Elsewhere in the world, we see lots of EV adoption, much more EV adoption in Europe than we see in Australia because of policy interventions. But in the UK, you basically get free charging if you plug it in at certain times of the day. We'll do the same thing here no doubt," he said.
He is hopeful that the solutions exist. It's just a matter of people working together and taking action to solve problems. "I still believe that if we have adequate renewable energy generation assets and storage, electricity should end up being free. If we built out... I don't know if you've seen a map of Australia with the planned Northern Territory solar farm model that's designed to export Singapore power; if you do a map of Australia, you can barely see that when it's built out. We have so much land we could be building massive generation sites on.
"Australia should be exporting not just electricity. We should be exporting hydrogen. There are lots of things we should be doing. We just need to build more stuff and make it work and interoperate together."
Read more: Why rising petrol prices are unlikely to fuel an EV boom in Australia
Understanding your businesses exposure to energy risks
The Australian government, the AEMO, and other market participants are focusing on the right thing by trying to boost renewable energy and reduce emissions, said Associate Professor Ignatieva. But she said it's also imperative to set up a short-term strategy to ensure businesses and people don't run out of power, even if these are just temporary solutions until renewables can handle the demand.
"Governments could look into some kind of form of relief to coal-powered plants or incentives to continue to operate just as a backup plan until we reach this sufficient share of renewables that can handle our needs," she said.
"You need to understand where your electricity's coming from: is it coming from a renewable source, or is it coming from a fossil fuel source, and how can you ensure that? You need a backup plan," said Mr Hutt.
"I think you need to accept that things will go wrong and there will be volatility, and you need to have a plan in place for what to do if there is an energy market dislocation. Will you have backup power? Will you have batteries? What will you do? Or will you engage and take a price signal to turn things off?"
Subscribe to BusinessThink for the latest research, analysis and insights from UNSW Business School
From an operational perspective, he added that businesses must see themselves as entities requiring electricity but as active participants in the electricity system. "I think what we need to focus on is forcing the networks to allow renewable assets to get connected as quickly as they're built rather than leaving them on the sidelines outside of the system," said Mr Hutt.
"I think we're at an inflexion point globally for this being the single greatest economic opportunity that humanity has ever seen. The transition is not optional; it's essential," he said.
Listen to the full episode on The Business of Supply by downloading the podcast, or for more episodes in the series, click here.