Australia's Great Resignation and five top tips for employee retention
Are you prepared for Australia's Great Resignation? Here are five ways to recruit and retain the best talent as more employees start looking for new jobs
There's a trendy new phrase in town, and it's called the Great Resignation. The term was coined in late 2020 by Texas A&M University's Professor Anthony Klotz to describe the link between two significant developments: the record-high pace of resignations and mass exodus of workers across the US, supported by data from the US Bureau of Labor Statistics, and the increased focus on flexible working, wellbeing and rethinking of employees' work-life balance that accelerated during the coronavirus pandemic. A similar wave of resignations is now expected to hit Australia, with the nation's news media predicting Australia's Great Resignation will occur in March 2022, if it's not already underway. But others disagree, citing falling (not climbing) resignation rates, which suggests the job market remains largely unaffected.
Perhaps it's still too early to know whether Australia will experience a similar upheaval to the Great Resignation that is underway in the US. Whether or not you believe in the Great Resignation, or perhaps the Great Talent Migration, the start of 2022 will most certainly be a time when many employees will be looking to take up new jobs. Data has consistently shown there are more job searches in Australia in January than at any other time of the year. So, how should employers be preparing in the lead-up to Q1, which is likely to be a time of significant workforce change?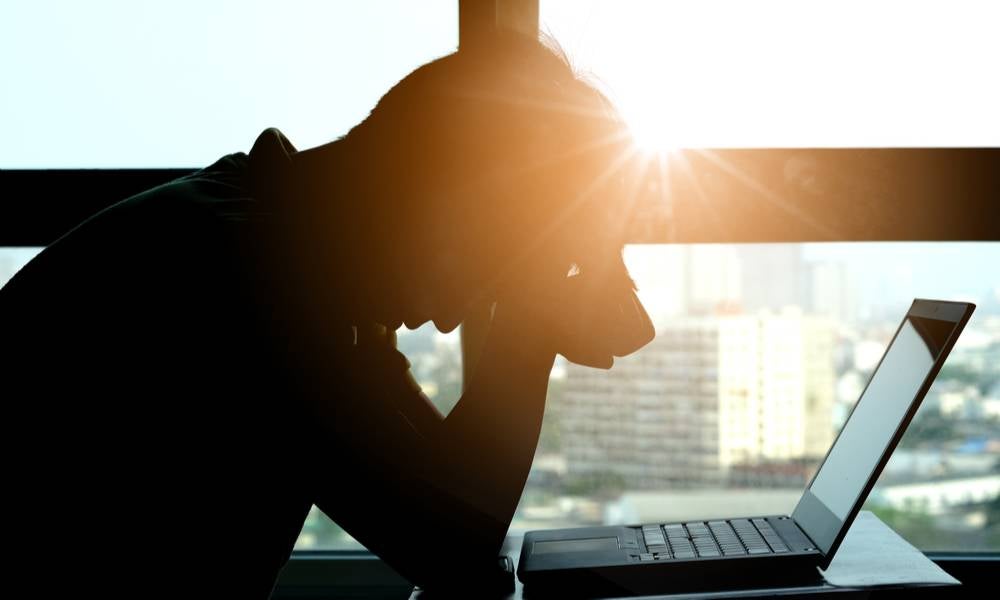 The Great Disconnect: what employees really want
Research shows there is a great disconnect between why employers think their employees leave their jobs and the actual reasons behind most employee exits. For example, a global study of 5000 people by McKinsey found employees were far more likely to prioritise relational factors, including feeling valued by their manager and organisation and having a sense of belonging. At the same time, employers were more likely to think their employees were leaving due to transactional factors, such as inadequate compensation and work-life balance.
Another study of 1,800 workers in Australia by PwC found almost 40 per cent of respondents planned to leave their job over the next 12 months. But, interestingly, it also found that 48 per cent of business leaders had no plans to redesign their employee value proposition (EVP), which portrays how employers perceive the value employees gain by working in an organisation. According to Gartner, organisations that effectively deliver on their EVP can decrease annual employee turnover by up to 69 per cent. But to strengthen their EVP, employers must first know what their employees want and what they need to feel fulfilled in their jobs, especially post-lockdown.
In a very short time, hybrid work models and flexibility jumped from perk to policy, largely thanks to the restrictions that followed the coronavirus pandemic. But aside from offering more flexibility to employees, which they are increasingly demanding, what can employers do to recruit and retain the best talent?
People generally appreciate having a meaningful job, according to Dr Jing Hu, lecturer at the School of Management and Governance in UNSW Business School, and people are even willing to accept lower salaries for more meaningful work. Highlighting how an employees' full-time or part-time job is meaningful to them may help to keep the best talent. As her current research shows, work meaningfulness is strongly negatively related to turnover intentions, so more perceived work meaningfulness means fewer resignations.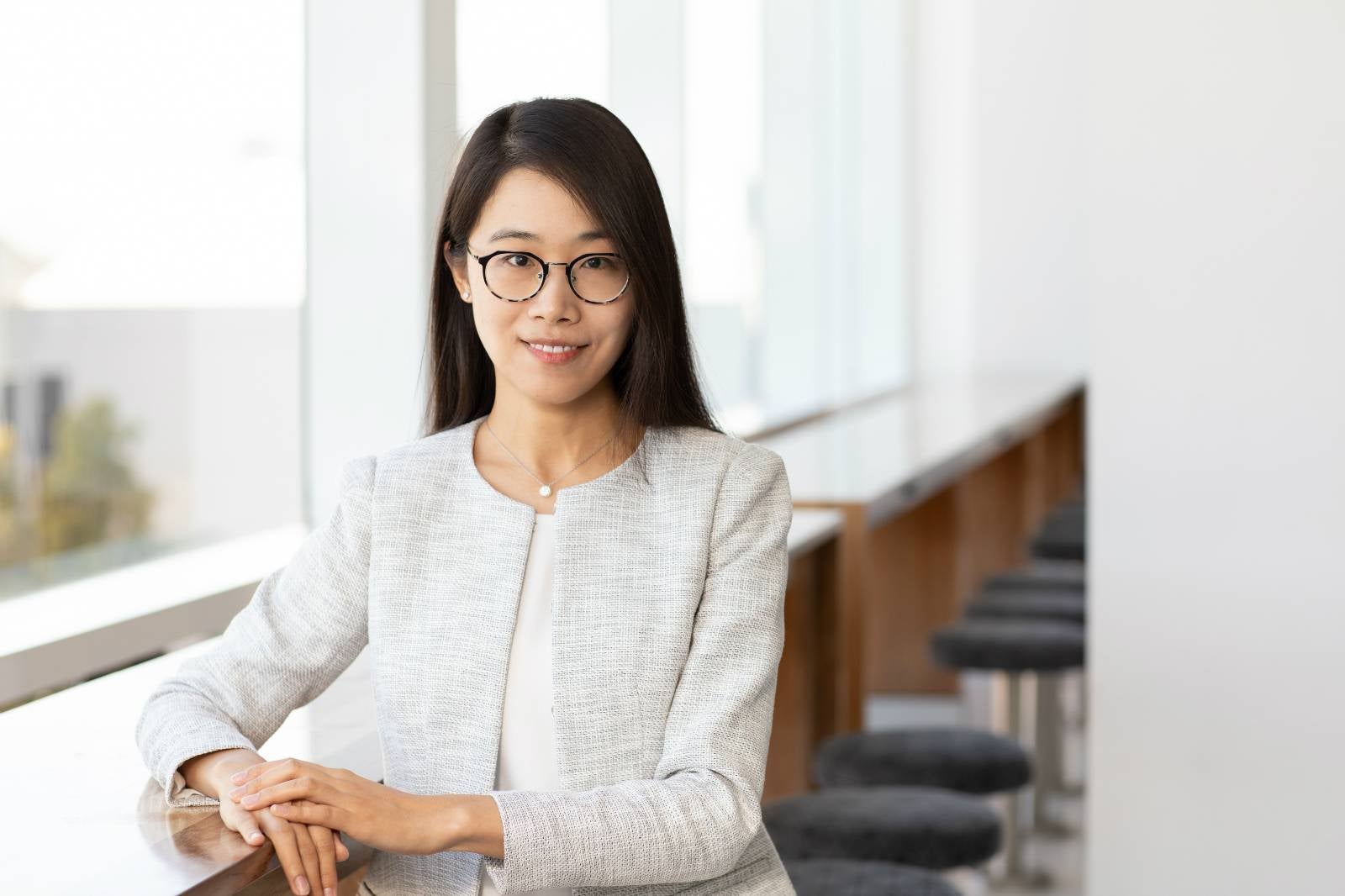 Noticeably, what makes work meaningful to employees may depend on something they have no control over. According to Dr Hu, a big part of how employers should find ways to retain employees depends on economic conditions. Dr Hu explores how employees' focuses are different in good versus bad economic conditions and how this affects the job market.
"In uncertain conditions and economic downturns, employees focus more on the extrinsic meaning of work and pay more attention to the financial return of their work," she says. "Thus, companies can use this method to highlight the importance of an employee's work to themselves in difficult times (because work brings certainty and insurance to their lives). However, companies should be cautious about this method because it may not be helpful when the economy is good."
There are also many indications that individuals and organisations are focusing more on the mental health and wellbeing of their employees, due to the increased recognition of burnout – a trend that was accelerated by the coronavirus pandemic. This is particularly the case in Sydney and Melbourne, where extensive lockdowns have meant people are more susceptible to burnout, says Dr Karen Whittingham, Lecturer in Organisational Psychology at UNSW Sydney. The pandemic exposed stressors that can no longer be ignored as a society, she says, and organisations should now be looking at ways to assist workers in managing stressors and help their people become more resilient overall.
Read more: Are Australians ready to break up with casual work?
Indeed, a recent survey of 1000 Australians found one-third of respondents were considering or were unsure about leaving their current job. Interestingly, these groups also reported a mental health score more than twice as low as those who were not considering leaving their job, suggesting that mental health was a key factor in their decision-making. One in five also resigned from their job during the pandemic because of feeling "underappreciated" by their employer, and one third reported an increase in job stress in 2021 compared to 2020.
To tackle some of these challenges and ensure your employees feel valued, consider how your business might implement these five employee retention strategies and avoid a Great Resignation:
1. Identifying top talent. After posting job openings, organisations first need to find the top talent. To do so, they should have a process for identifying the top people for positions, suggests Dr Whittingham. The 'top talent' employees generally have stand out characteristics, she says. "Amongst other things, they tend to be more strategic than others, are coachable and feedback-seeking and are focussed on developing both their business area as well as other people," she explains.
In addition, she says learning and development for these employees must always be front of mind. "Providing development, career opportunities and flexible work practice will be expected by employees rather than seeing these as an added extra," she says.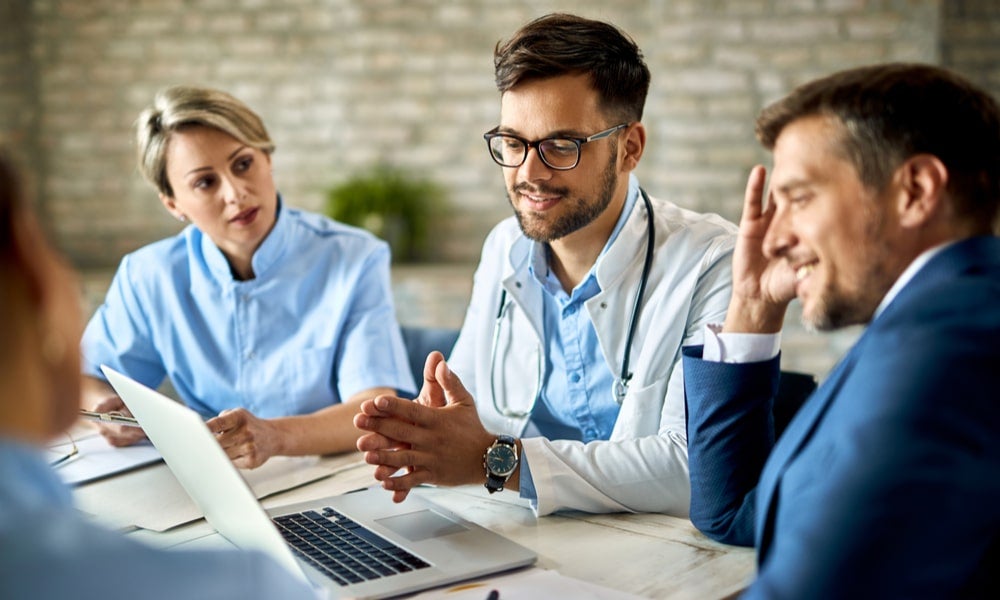 Inclusion and diversity policies and practices are also crucial to attracting and retaining the top talent, says Dr Whittingham. But these need to be meaningful opportunities for employee participation and "not just words in a policy". She concludes: "leaders must walk the talk if they want their organisations to be productive post COVID."
Sue Jennings, Associate Director of Learning and Development at Gilead Sciences and an experienced HR professional, says that during the interview process, potential employees are likely to ask hiring managers and talent acquisition professionals questions such as:
Is there a diversity and Inclusion council?
What is the organisation's position on gender equity?
Does the organisation offer paid parental leave for both partners and recognise all types of families?
How does the organisation support the LGBTI community?
Does the company value inclusion for all?
How are learning and development promoted in the organisation?
Does the CEO/MD support inclusion by speaking about this at town halls and in employee communications as well as providing employees with a financial update?
Read more: A surge in demand: what record job vacancies mean for Australia
2. Do the organisation's values align with those of its employees? There is also growing evidence that shows employees want to work in organisations whose values align with their own. "Organisations must ensure employees know what the organisation stands for, what is its vision, its values and its purpose. Managers should find ways to connect the employees' work to the greater purpose of the organisation," says Ms Jennings.
To find out if employees share the same values, Ms Jennings suggests considering the following questions:
Do employees connect with the organisation's values easily?
Is there a strong connection between the organisation's values and the work the employee is doing?
Can the manager create work tasks that make the connection obvious?
What is the organisation's corporate social responsibility commitment?
Does the organisation practice sustainable environmental practices?
Do the employees see leaders in the organisation consistently role model the organisation's values?
Does it support local charities aligned with its business objectives? and
Can interested employees' give back' or volunteer to support local charities?
"Research shows employees care about these issues, want to be involved in supporting others and expect their organisation to do the same. Organisations committed to ensuring the engagement and commitment of their people are aware of this and provide these opportunities as part of their EVP and business practice," she says.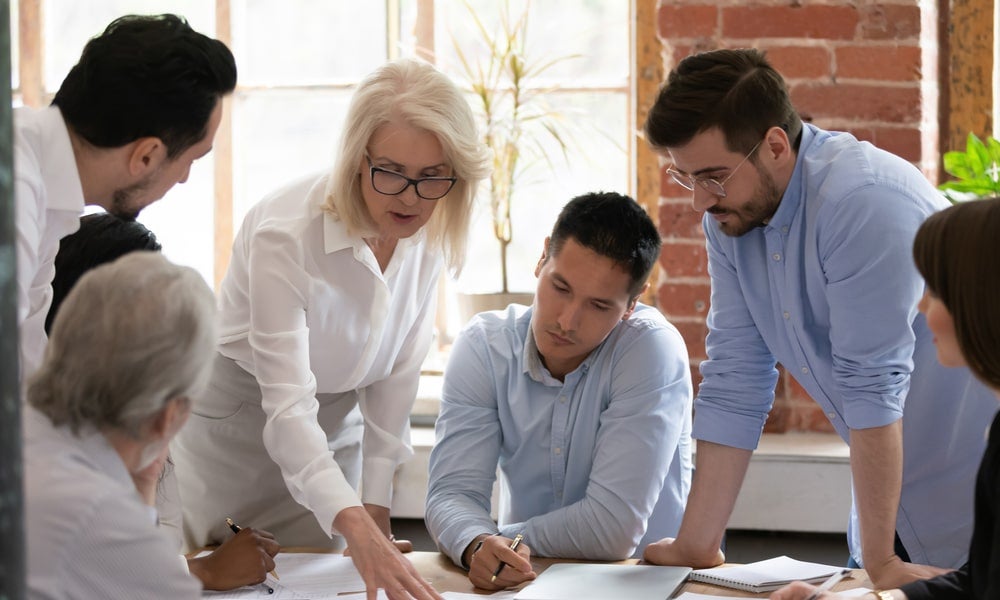 Dr Hu also says companies need to connect employees' full-time or part-time work to greater purposes. "For example, companies can show employees appreciation from the customers so that employees know that their work is appreciated and helpful. Companies can also describe employees' work differently to highlight the meaning of their work," she says.
3. Ensure good employee job fit. One of the most important things that people need to feel fulfilled in their jobs is a sense of self-efficacy, where employees feel they can do their job well, explains Dr Whittingham. "They also require a sense of control over their work. That means they have some say in how they go about doing their job."
Employees need to find meaning and purpose in the work that they do, she says. Job fit is a concept that refers to how well an employee is suited for their position. She says that hiring employees who are the best fit for their position is a great way for an organisation to decrease turnover (both voluntary and involuntary) and improve employee retention rates.
"So the first thing I would ask managers to focus on is good employee job fit. This means the person's values, preferences and skills are aligned to the work that they are doing so that when they do the work, they know they are doing their best work," she says.
Similarly, Dr Hu says that to retain the best talent, employers need to understand what different employees need to be productive and do their job well. "Some people want personal achievement at work, others want to feel related to others, and some want money to feed their family... understanding these different needs and highlighting how work can satisfy them can help employees find meaning in their work," she says.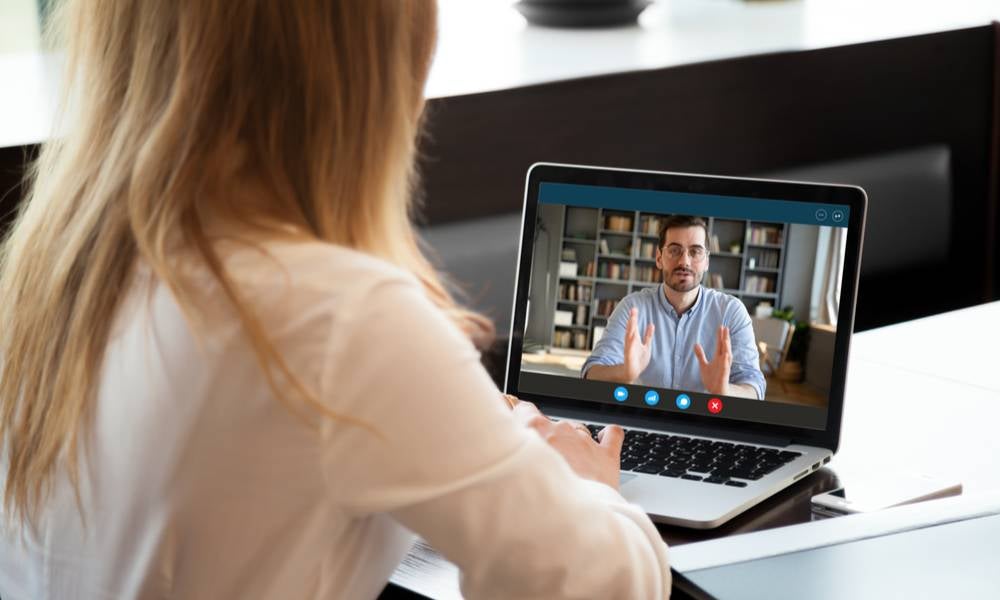 4. Provide strength-based feedback. Managers should focus on strengths-based feedback. This type of feedback strategy means ensuring that "employees are getting constructive feedback that builds a person's confidence and capability," explains Dr Whittingham. For example, she says: "ask employees for their advice and recommendations on how they can become more productive in their work, and remove blockers and administrivia so they can take more control over how they do things."
In addition, she says maintaining the connection between the manager, employee, and their organisation is essential with so many knowledge workers now working remotely or with hybrid working arrangements.
5. Skilled managers retain employees. Finally, if organisations want to focus on employee retention and avoid the Great Resignation, they will need to invest in skilling up their people managers – which will also help to improve workplace culture. "There is a well-known expression: people join organisations and leave managers. Keeping the fit between the organisation's values and the employee's values can help to drive meaning and purpose in one's work life," says Dr Whittingham.
"Managers who have emotional intelligence, strong verbal communication skills, and who implement (rather than ignore) flexible work practices – these so-called soft skills have become even more important as workforces have transitioned to remote working and are now looking at a hybrid return to the office," she says.