"Change is about people": Xero's five lessons in digital transformation
With COVID-19 accelerating industry-wide digital transformation trends such as the shift to cloud, Xero's CEO Steve Vamos shares valuable insights around driving innovation, collaboration and how to successfully lead people through change
COVID-19 has already taught us several important lessons, says Xero's CEO Steve Vamos, who leads the cloud-based accounting software platform for small businesses. Founded in 2006, Xero's journey has been one of digital transformation and the New Zealand-based company provides products which focus on accounting software as a service (SaaS), which is sold by subscription.
Founded in 2006, it went public on the New Zealand Stock Exchange on 5 June 2007 with a $NZ15 million ($A13.8 million) IPO, gaining 15 per cent on its first trading day. Xero has come a long way since then, with operating revenues up 30 per cent year-on-year (it generated revenues in excess of $NZ718 million ($A659 million) as of its FY 31 March 2020) alongside a net profit increase of $NZ30.5 million (A$28 million) year-on-year.
"Going to remote working with 3000 people [during COVID-19] was a significant change to the way we operated, but fortunately the tools that we use to enable that are the tools that we used every day," says Xero's CEO Steve Vamos.
Indeed, has COVID-19 necessitated a shift to cloud-based systems for many businesses. And while it may be inevitable, many organisations are not experts in digital transformation and have yet to embark on the journey of moving their data to the cloud. So what can they learn from Xero's own digital transformation journey?
Lesson 1: People are key to organisational resilience
Navigating the shift to working from home during COVID-19 has been challenging. Still, Mr Vamos acknowledges Xero has seen an improvement in the way employees connect with their managers.
"The quality of the communications, even productivity and motivation had shown slightly positive trends relative to what they were experiencing before the COVID-19 experience," says Mr Vamos, who explains this is because Xero has honed its key focus: to support small businesses which rely on the cloud-based accounting platform.
Small businesses make up more than 90 per cent of all businesses by number across OECD countries, so their success or otherwise has a direct effect on the greater economy. And with a customer base of around 2.3 million subscribers in more than 180 countries around the world (which generated a total transaction value of $NZ3.62 trillion ($A3.32 trillion) through its platform in FY2020), Xero is playing an important role in helping small businesses become more efficient.
"One of the most concerning things about what we're experiencing [with COVID-19] is the impact it is having on small business survival. So we've been keen to make sure that we did a few things [to help them]," he says.
Since the outbreak of COVID-19, Xero has upgraded its product roadmap. For example, it had to integrate JobKeeper into its payroll solution in Australia. "We also established a whole range of customer support offerings to help our customers get access to government support, and also, if they're in, to be able to contact us and get help," explains Mr Vamos.
And while many organisations may be trying to pivot their businesses to engage customers, Mr Vamos says it's important not to forget your people and to put them first. This means leaders should allocate enough time to listen to the challenges faced by their employees and find ways to support them within the organisation.
"Being honest about the situation and not sugar-coating it… confront the realities of what's going on pretty quickly because every organisation would have had to (as we did) have a look at their business plans and decide whether there are any required to where and what they are investing in," he says.
When making such changes, organisations will want to move quickly. "The key to speed is to make sure your people are in a reasonable state, but also that you are not shying away from the real truth and what's happening. Once you confront the reality of a situation, you're then able to deal with the actions you got to take, to best address it," adds Mr Vamos.
Lesson 2: Confront the reality of COVID-19
Many organisations are facing uncertainty about their future as a result of COVID-19. However, while the future may be out of their control, the way leaders decide to respond to change is very much within their control.
"Everyone has been affected and every one of us has changed how we do what we do," says Mr Vamos.
In short, it will come down to how you as a leader can stop, listen and connect with those around you, explains Mr Vamos: "the way you open yourself up to what others are saying and what others are experiencing so that you're not trying to go it on your own," he adds.
Learning as much as you can around what industry peers are experiencing is also key. "Your success is going to depend on how quickly you learn the way through it… so you have to be open, you have to be connected, and you have to care about others."
"Innovation is people with different perspectives bouncing off each other with a bigger picture priority in mind"

Steve Vamos, CEO at Xero
Lesson 3: Embrace change and disruption
COVID-19 is driving an industry-wide shift to cloud-based systems. But Mr Vamos says it's not necessarily technology challenges which present the biggest hurdles, rather it is the all too human fear of change.
"You look at the same software in Company A, [which] is a successful implementation [compared] with another company where it's a disaster. What did they do differently? And that's brought me to the view that technology adoption, digital transformation, are human things that are about change," he says.
"I've experienced tremendous change in 40 years in the tech industry and the most important thing I've learnt is that the more technology that's available and being used, the more the human element matters. Overcoming the fear that comes with change requires us to acknowledge it and connect and share with others. By sharing, I mean being heard and listening to others and accepting their truths without seeing them as a threat to our own.
"So you've got to work through the fear… digital disruption, change with technology, is a journey that is very human and a function of how people involved are willing to embrace change," he says.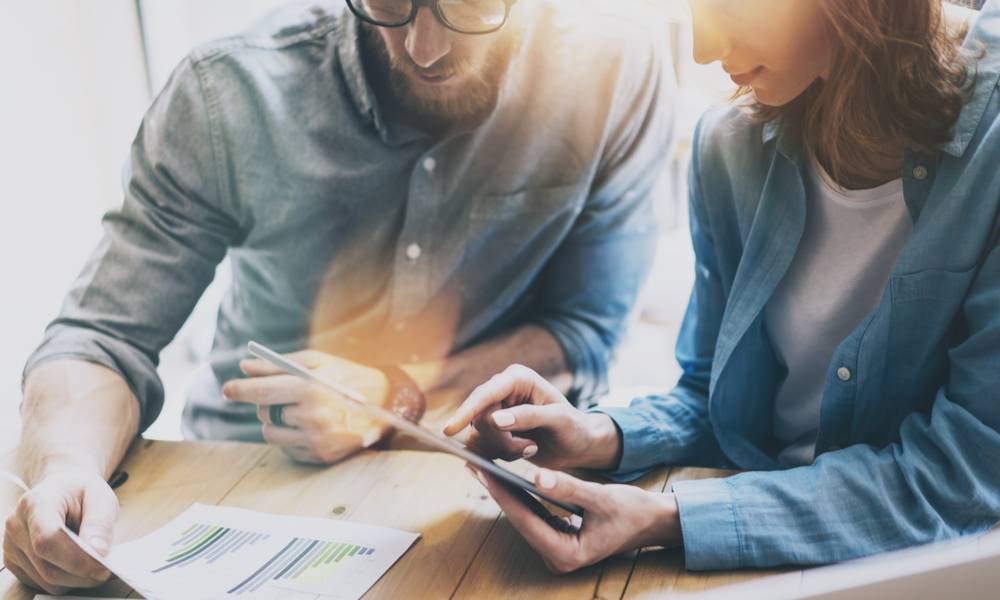 Lesson 4: Define your value proposition
Once you've acknowledged the fear of change and disruption, you can then move on to your value proposition. "Really make sure the why is relevant to that particular customer, because there's no point trying to provide something if it isn't relevant to their particular needs," says Mr Vamos.
There are also several steps to help customers with their transitions. For example, if you were transitioning customers to the cloud, you could point them to things like case studies or get them to talk to other customers who have already been through the same process.
"It is about understanding their fears, and breaking them down into things that you can then very specifically address," explains Mr Vamos.
Lesson 5: Cross-functional teams drive innovation and collaboration
Whether innovation is related to your product or internal operations, it requires different functional expertise and experts all working toward a common goal.
"Why are we here? The reason for us having a meeting about cooperation ought to be self-evident," says Mr Vamos.
"The most important thing I've learnt is that the more technology that's available and being used, the more the human element matters"

Steve Vamos, CEO at Xero
"It should be something more significant than both of us... that collaboration across functionally is the challenge for all organisations because innovation is a cross-functional thing," he says.
Clarity of purpose is, therefore, key. Think: what problem are you trying to solve? Why do you exist? And importantly, does everybody in your organisation understand this purpose?
Then you can move on to the strategy process. This involves thinking about: who are you serving? And how does that purpose manifest itself in the priorities you have as an organisation? All your action plans and priorities must be cross-functional.
"Innovation is connecting the dots. Innovation is people with different perspectives bouncing off each other with a bigger picture priority in mind," concludes Mr Vamos.
Steve Vamos is CEO at Xero. He has also held senior executive positions at Apple, IBM and Microsoft and served on the boards of Telstra, Fletcher Building, David Jones and Medibank.