Trade tensions: what does China want from Australia?
Associate Professor, UNSW Law & Justice
There are a number of factors at play in escalating trade tensions between Australia and China, and both countries need to sort out their disagreements through diplomatic or political channels, say UNSW Sydney experts
In a bid to ease tensions with China, Prime Minister Scott Morrison recently urged China to see Australia as a country that makes decisions based on national interests – not a country that follows the US lead when it comes to foreign policy matters. The assumption that Australia is just pleasing the US "is false and needlessly deteriorates relationships", said Prime Minister Morrison.
But the rapidly deteriorating relationship between Canberra and Beijing doesn't seem to be showing any signs of improvement, with Australian exports of meat, timber, cotton, coal, barley, wine and seafood all being targeted by Chinese authorities this year as tensions have escalated. There is, however, one commodity that remains unaffected: iron ore, which is of significant importance to the Chinese economy.
Why is China being tough with Australia?
The start of souring trade tensions with China can be traced back to 2018 when Australia became the first country to publicly ban China's Huawei from its 5G network. And more recently, it was Australia's call for an inquiry into the origins of COVID-19 that incited China to target several Australian exports.
"Ironically, the call was of course backed by over 100 countries and in many ways China should support the inquiry because it will allow us to get to the bottom of what happened in Wuhan, how it spread, and the likelihood of how we could avoid a pandemic in the future," said Tim Harcourt, J.W. Nevile Fellow at UNSW Business School.
But it's important to remember that Australia is not alone; China has had several political disputes with the Czech Republic, Brazil, South Korea, Japan, Vietnam, Philippines, Ecuador, the EU, and of course the US, explained Harcourt.
"They're very embarrassed about the impact of coronavirus on the global economy. And rather than saying sorry, or rather than looking at the causes of it and working together with true global leadership, they're attacking their trading partners and diplomatic partners," he said.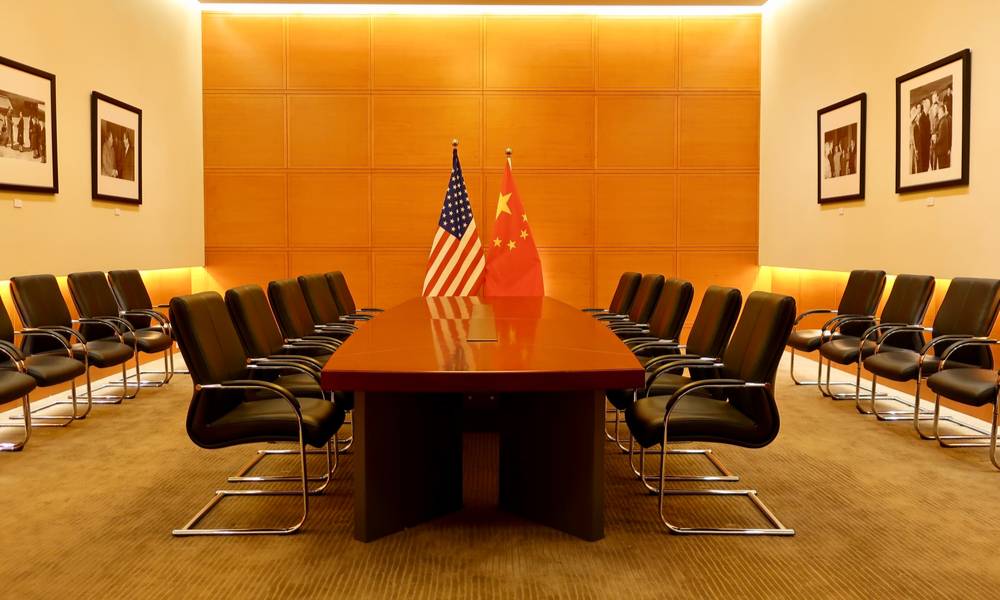 Can Australia diversify trade away from China?
All nations already diversify trade in some way, when they sign bilateral trade agreements as well as regional and multilateral agreements, just as businesses and investors have to diversify portfolios to protect against market risks.
But China is Australia's biggest export market, worth some $104 billion in 2019 alone, according to IMF data. The cost of Australia's trade war with China was $47.7 billion last year, according to research by the Perth USAsia Centre at the University of Western Australia. That is the total value of exports to China from the seven industries affected by declared and undeclared sanctions.
So, a lasting severing of trade ties could seriously damage the Australian economy in the long-term. The past six months alone have been especially challenging for Australians exporters selling farm produce into China, as many Australian businesses have invested heavily in their Chinese partners.
"And for a government to tell them to diversify, it's probably not in their best interest, and probably quite unfair – they've put a significant amount of their capital and human resources into building up a significant relationship," said Harcourt.
What can and should Australia do to ease tensions?
It is difficult to know exactly what China wants from Australia. "On a very high level, I think China wants a very country neutral treatment from Australia and also asking Australia not to be the one that actually stands out… criticising China's internal affairs," said Dr Weihuan Zhou, Senior Lecturer in international economic law at UNSW Law.
But if the tensions are the result of politics, as opposed to economics, then the solution must be found through political means as opposed to strict economic sanctions, urged Dr Zhou.
"Any prospects of economic cooperation between the countries [Australia and China] will depend on whether they can sort out the political disagreements through diplomatic or political ways," he said. So disentangling Australia's political and security interests from economic interests with China will be essential for Australia in the future, said Dr Zhou.
"I think the two governments need to find different channels to talk about these issues, and to reach an agreement, what they may actually do in the future. Whatever Australia may do in the future will also depend on how the US-China relationship evolves," he added.
What about the Regional Comprehensive Economic Partnership?
Though it is not a solution, the recent signing of the world's largest free trade agreement – between the Asia-Pacific nations of Australia, Brunei, Cambodia, China, Indonesia, Japan, Laos, Malaysia, Myanmar, New Zealand, the Philippines, Singapore, South Korea, Thailand, and Vietnam – at least gets China and Australia around the same table, said Harcourt.
"And of course, you have other important players in the region, Vietnam, for instance, Japan, also important partners to Australia, important partners to China, and brings them into the fold as important players in the region," he explained.
"Because despite the press noise about China all the time, there are many other important Asian Pacific partners that Australia deals with. I think what it shows too, at the end of the day is that Australia does need China. But at the same time, China needs Australia," he added.
But at the same time, the Regional Comprehensive Economic Partnership (RCEP) is the result of negotiations over some eight years – if it was to solve political tensions, it would have done so already, noted Dr Zhou.
"Now, if you think about the recent rising tension between Australia and China, starting from 2018, and in the past two years, if the RCEP could provide something for them to sort out the tensions, they should have done so already. So, I don't think the signing of the RCEP would actually provide the solution by itself [but] it would provide an important additional platform for the two countries to engage," he said.
Tim Harcourt is the J.W. Nevile Fellow at UNSW Business School and host of The Airport Economist TV series and The Airport Economist Podcast. Dr Weihuan Zhou is a Senior Lecturer and a member of the Herbert Smith Freehills China International Business and Economic Law (CIBEL) Centre at UNSW Law.