From battlefield to boardroom: lessons in military crisis leadership
All leaders make mistakes – but it's what they learn from them that truly counts, says former military officer turned non-executive board director Alison Creagh AM CSC
Brigadier Alison Creagh AM CSC (Retd) is a Chair, Non-Executive Director, and strategic adviser who is recognised as an outstanding Defence Ambassador for the Australian Capital Territory. As an officer in the Royal Australian Corps of Signals, she has planned and supported numerous operations in Australia and overseas, including deployments to Cambodia, East Timor, Iraq, and Afghanistan. She retired from the Australian Regular Army in March 2015, following thirty years of dedicated service.
Brigadier Creagh completed a Master's of Management Studies in Project Management at UNSW Sydney in 1995 and a Masters of Defence Studies in 1997. Using her defence experience coupled with her university studies, today she focuses on supporting veterans, the defence industry and promoting cybersecurity across several board and advisory positions. She is also a strategic adviser to the UNSW Defence Research Institute and has been an Adjunct Lecturer at UNSW Canberra in Cyber Security.
Earlier this year, Brigadier Creagh was awarded the UNSW Alumni Award for Professional Achievement. Drawing on her experience in leadership, she shared her observations on leadership and tips to manage teams in challenging environments as part of a recent AGSM @ UNSW Business School Director's Lunch.
There are several similarities between leading people in the military and leading people at the board level, according to Brigadier Creagh. She explained: "Leading and guiding, setting strategy for organisations, helping establish the culture of an organisation, making sure that there's a clear understanding of the intent – that is the role of a non-executive director, and the chair of a board is there to help guide and steer, work closely with the executive and the management team, but to really help guide and set the strategy. That's something that I learned in my military career, but practice now fulsomely in my new role."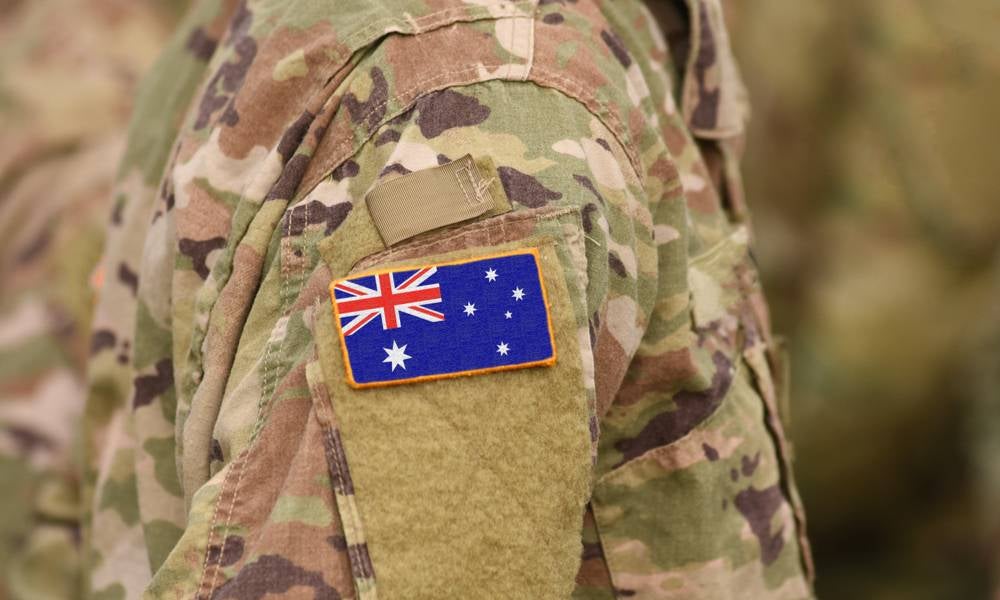 Leaders inspire and support people in times of crisis
One of the fundamental tenets of leadership is knowing how to inspire other people in challenging environments, said Brigadier Creagh. For example, during several operations in Cambodia, East Timor, Iraq and Afghanistan, she had to instruct people in extremely high-pressure and potentially life-threatening environments about the right way forward to ensure they had the right skills and infrastructure to do their jobs correctly.
Her role also required her to inspire people to keep going, even when they were physically and mentally exhausted, and to go the extra mile to deliver in difficult and confronting environments. "Leadership in those circumstances is around inspiring, and really getting them to work out how they can deliver, how they can turn around when they're fatigued and keep on giving," she explained. "What are the levers that you need to give these people to make their life easier?"
But these situations weren't just stressful for her direct reports; they were also highly stressful for Brigadier Creagh. "You're constantly aware that you might be under threat, personal threat yourself. So your alert levels are much higher, your fatigue sets in [and] it can cloud your judgment. So knowing yourself and making sure that you are personally investing in resting is important," she said.
Leaders are honest about vulnerabilities and learn from mistakes
Leaders all make mistakes at some point but must understand that it's just part of the leadership journey, said Brigadier Creagh. "If we're not making mistakes, we're not learning. We're fallible. We're human, and we need to respect that and know that it's okay to fail. But it's what you do if you have made a mistake that counts," she said.
Learning what works (and what doesn't) has also helped her transition from the military into civilian boardroom life, and by identifying her strengths and limitations she knows when and where to fill in the gaps with help from other people.
"I've worked hard to understand what I'm good at and also what I'm not so good at," she said. "I want people to tell me when I'm not doing things right. I don't want people around me who are just going to tell me I'm great. That's self-defeating and no good for an organisation."
She has also learned how to be honest about her vulnerabilities. "I think it's essential to be vulnerable and know that it's ok to be vulnerable. Leaders need to be able to turn to their support network, whoever that might be. That might be a mentor or a coach. But it also might be a suite of people who are just in your camp when you're having a bad day. And you will have a bad day," she said.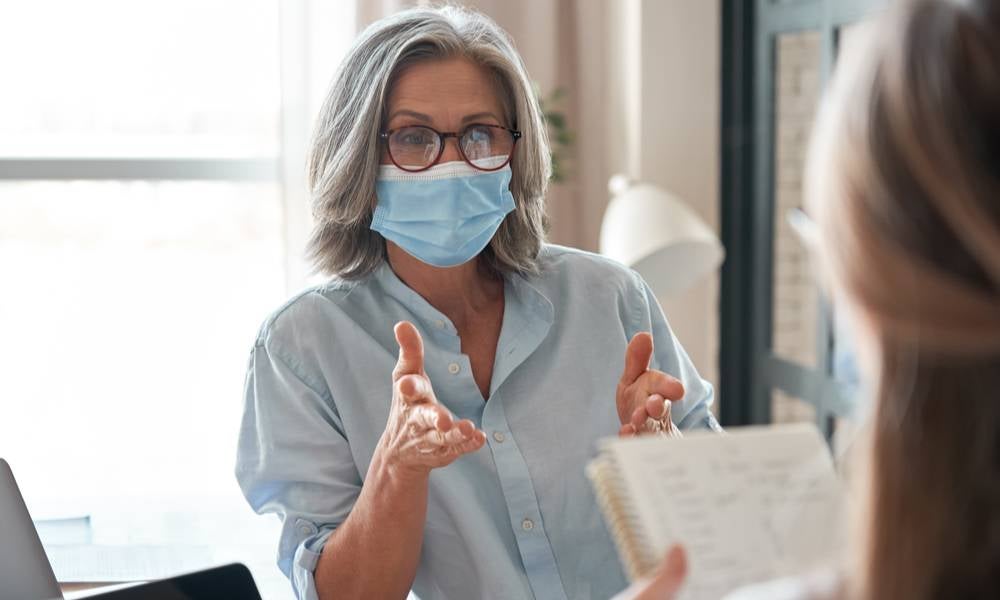 Leaders recognise the impact they have on others, especially during a crisis
There is an art to connecting with geographically dispersed teams, and Brigadier Creagh said it is important to make sure they understand your intent and what you're trying to deliver on a day-to-day basis. "You've got to trust that they are going to be able to deliver; you need to be there guiding them, but also be at arm's length because you can't be on the ground, and you can't see everything."
But most importantly, leaders can identify the impact they have on others. "Know enough about yourself to say if you're having an impact," explained Brigadier Creagh.
"You can't change who you are, and there are times when you shouldn't make excuses for that either. So, the things that I try to be are consistent, thoughtful. I try to listen. I try to hear… sometimes you need to give people space, and I would freely admit that I don't always give people space to talk. I haven't always got it right, but I continue to be on that learning journey and happily so because I can always be a better leader," she concluded.
Brigadier Alison Creagh AM CSC (Retd) is a Chair, Non-Executive Director, and Strategic Adviser recognised as an outstanding Defence Ambassador for the Australian Capital Territory. Her primary focus is supporting veterans, defence industry, and promoting cybersecurity through several board positions – including ACT's Defence Industry Advisory Board, Chair of the ACT Ministerial Advisory Council for Veterans and Their Families, Trustee of the Commando Welfare Trust, Chair of the Board of Governors for The Road Home, and member of the AustCyber Canberra Node Industry Advisory Group. She is also a strategic adviser for several organisations.