Sydney FC's Danny Townsend: kicking goals for the business of sport
Professor, Senior Deputy Dean (External Engagement) and Director AGSM
Associate Dean International
In the business world of sports, good leadership, customer focus and data analytics are helping clubs like Sydney FC succeed in new and important ways
From cricket and rugby through to swimming and soccer, Australia has a global reputation as a sporting nation. Sport is not only entertainment – it is big business too.
A recent IBISWorld report, for example, found the sector generates $12.8 billion in revenues annually and employs almost 74,000 people. However, the sector took a significant hit over the past couple of years with the pandemic, as government mandates led to the cancellation of many sporting events and competitions, as well capacity restrictions on crowds at events that were permitted to go ahead. The IBISWorld report found that growth shrunk by 1 per cent in 2021 as a result. But it also found the sector has bounced back strongly and overall, revenue is forecast to rise at an annualised 5.1 per cent over the five years through 2025-26 to $16.4 billion.
One of the strongest drivers of this growth is consumer interest in fast-growing sports such as football, while another key trend is how a data-driven approach to sports marketing and operations is impacting how clubs operate. Both of these topics were recently discussed in the AGSM's Business of Sport podcast, in which Professor Nick Wailes, Senior Deputy Dean and Director at AGSM @ UNSW Business School, spoke with Danny Townsend, former CEO of Sydney FC, about the opportunities and challenges for sports to succeed on and off the field in Australia. Prof. Wailes also spoke with Dr Felix Tan, Associate Professor of Information Systems and Director of the UNOVA research lab at UNSW Business School, about the use of data analytics to record and analyse the performance and attitudes of both athletes and fans.

The business basics of running Sydney FC
Sydney FC is the most successful association football club in Australian history, having won five championships and four premierships in the A-League. The club has become a dominant force and consistent top performer in the Australian football scene, and Mr Townsend said this ultimately comes down to a number of factors – including good business management. "At the end of the day, you can only really put yourself in a position to win trophies if you've got a sound business that underpins that," said Mr Townsend, who explained that most of his stakeholders are focused on outcomes such as trophies.
"I often say at the end of any given season, I don't get to do a lap of honour with the balance sheet. It's the captain with the trophies that people care about. But ultimately our business at Sydney FC was one that for many years, didn't make any money. It relied on the ownership group to continually pour money in to keep it going."
However, this did not sit comfortably with Mr Townsend, who held a number of senior commercial roles in the sports industry prior to taking on the top job at Sydney FC role in 2017. Key revenue drivers for a football club include grants from the centre of the league, sponsorship and membership revenues, critical match day ticket sales, merchandise, as well as revenue raised from community and grassroots work.
"It's a skinny business," said Mr Townsend, who recently took up the role of CEO of Australian Professional Leagues, a sports entertainment business that operates, markets and commercialises top-tier professional domestic football competitions in Australia (collectively known as the A-Leagues, which Sydney FC is part of). "It often appears from the outside as probably a bigger business than it really is, but having run traditional businesses and now a sporting club, they're very similar."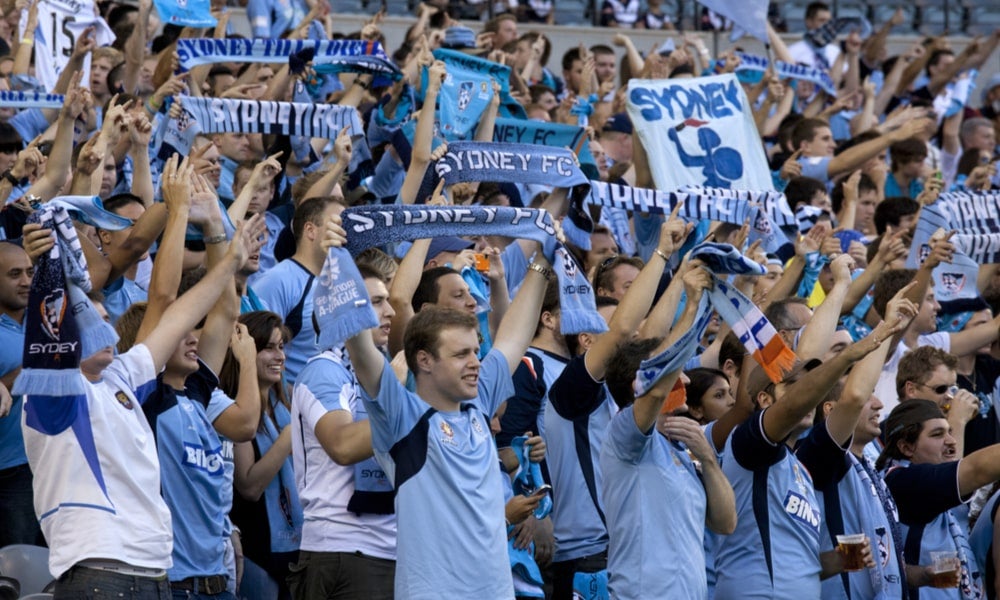 Managing Sydney FC through COVID
Sydney FC was no exception when it came to the impact COVID-related restrictions had on sporting events. Mr Townsend described this as a "scary, scary" time for everyone in the business when COVID first hit. "It was hard to gauge just how long it would last or how big the magnitude of disruption might be," said Mr Townsend, who said a key priority that successfully saw the club through COVID was sticking to the organisation's values.
While corporate values are often overplayed and some organisations pay lip service to them, Mr Townsend said they "really get tested when times are tough. One thing that we pride ourselves on at this club, apart from winning things, is we're a family. Like good families, when times are tough, they stick together. This was going to test whether or not we stick together as a group and come out the other side of whatever was in front of us," said Mr Townsend.
He knew the organisation would need to slim down in order to make it through COVID, however, he was averse to making job cuts to the club's employee base of some 40 full-time and 200 odd casual staff. "My goal was to come out the other side with the same people that we went into it with. That philosophy stood us in good stead because the ownership supported that philosophy, and our staff collectively took pain together. Everyone took pay cuts, everyone (including players). Everyone was committed to working together to come out the other side. We came out that first COVID period without losing a staff member."
Mr Townsend (a UNSW Sydney alumnus who graduated with a Bachelor of Sports Science, International Marketing in 1997) added the icing on the cake at this time was winning the championship for the season.
Read more: Sports analytics: why your favourite team knows more about you than you think
Understanding customers: data analysis and digital-first
As the CEO of A-Leagues, a key focus for Mr Townsend has been building a direct-to-consumer relationship with football fans around the country. This involved building a broadcast relationship with Channel 10 and streaming service Paramount Plus, as well as digital and data infrastructure to help prepare for the future. "Our view is if we can better understand our fans, customers and participants, and we serve them a digital solution that delivers them genuine utility, they'll use it every day. They'll engage more often. They're much more likely to connect to our professional leagues," he said.
This approach is strongly focused on good use and understanding of data analytics: "It was very much what we call a conversion strategy; converting what we see as survey data records of millions of people that love our game and converting them into one-to-one data records. We get to know them. We get to understand what they want out of their football experience, and then personalise that experience to ensure they keep coming back and they're engaged," he said.
"Football is what we do on the pitch. But the way we think about our business is that we are a digital entertainment business, because that's the way our consumers consume things these days. They do it all on the web or apps – particularly when you look at the strengths of our game; we are the number one sport in the country for under 35s. They're digital natives. They're not reading newspapers. They're not watching free-to-air television necessarily. But they're all on their mobiles a lot. They're all on their tablets. They're on their computers. So having a digital-first proposition is going to build a foundation for our future relationships with our customers."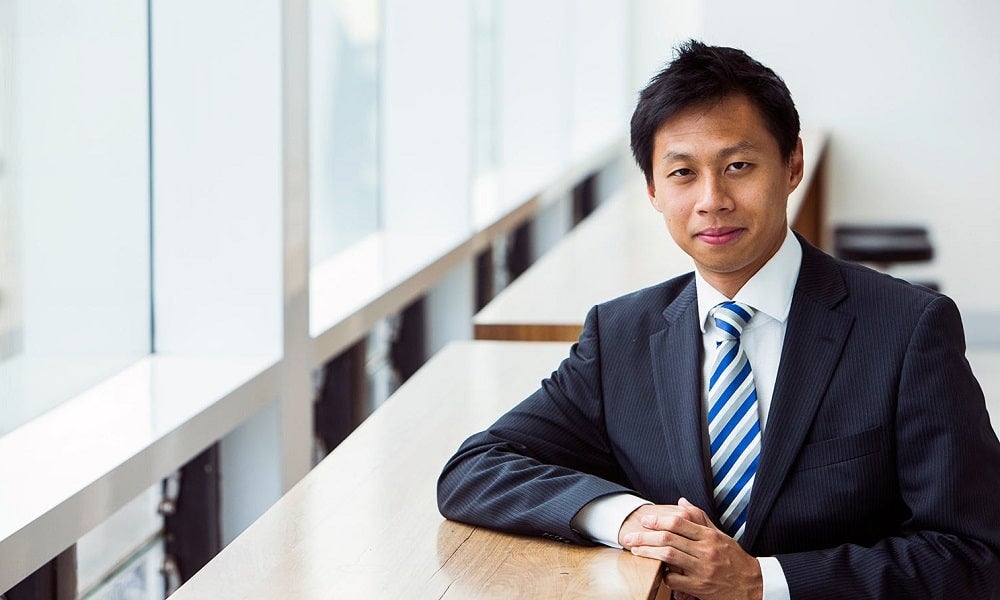 Digital transformation and sport: leveraging the power of data
Relationships between sporting clubs, their fans and other key stakeholders are changing at a rapid pace. With new digital technology and access to data, sports clubs are in a unique position to connect with and grow together with their fan base. Data-driven decisions are having an increasingly important impact in the business of sport, according to UNSW Business School's Assistant Professor Tan, whose research interests are digital transformation (for good), digital platforms, e-commerce, sports analytics and enterprise systems.
As the Director of the UNSW UNOVA research lab, he leads multidisciplinary research teams to collaborate with businesses in co-creating solutions, capabilities and practices to support their digital transformation journey. Over the past few years, his team has been working closely with SAP to study the role of data analytics in enabling organisations in the sporting industry, with clubs such as Bayern Munich Football Club, Red Bull Munich Ice Hockey Team, RL handball team in Manheim and the Gymnastics Federation in Europe.
"We study how these sporting organisations achieve business performance and sporting excellence through data analytics," Dr Tan explained. "Overseas professional bodies are already using data analytics to enhance the sporting experience for fans and also the sporting performance of athletes – particularly spectator sports like the NBA, NFL, National Baseball League in America, and professional football in Europe. From our research we uncovered rare insights into the applications of data analytics to player and team performance during and after game day, event management on game day and customer fan engagement."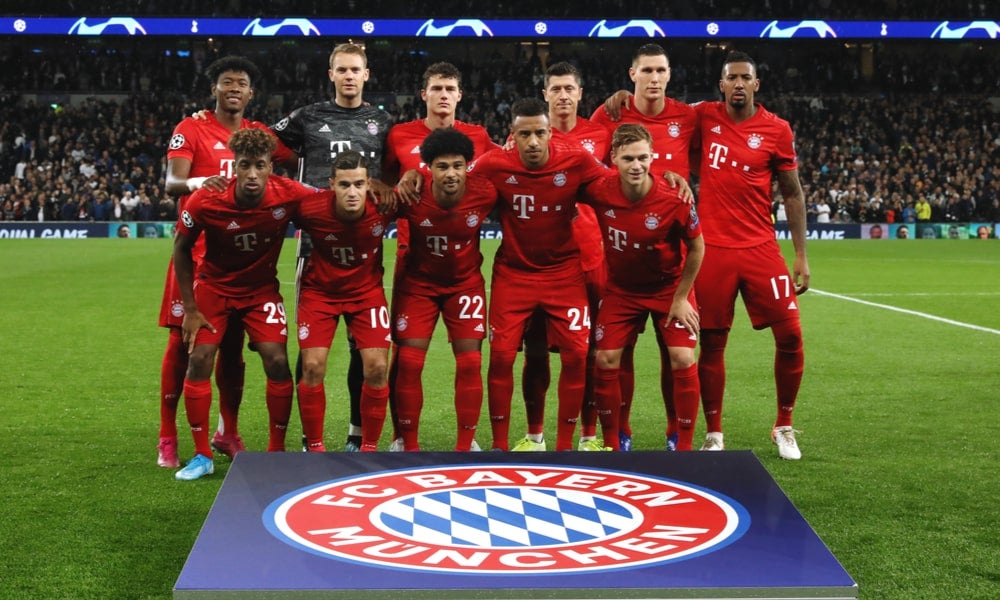 One of the projects with SAP involved researching how Bayern Munich Football Club used data and analytical solutions to improve leadership, both on the field as well as from a business perspective as a high-performance organisation.
Technology is adding value in other important ways to the business of sport, including refereeing, officiating or judging the sport of football. The often fast-paced speed of sports combined with the inherent limitations to human cognitive functions means people can be prone to errors and Dr Tan said technology can assist with decision-making through the likes of video-assisted refereeing technology which "help officials better enforce the laws of the game in the spirit that the game should be played and delivering the appropriate sanctions and disciplinary actions to offending players", he said.
"Given the complexity of scoring and the speed of athletics performance, technology can help alleviate some of the problems of judging, and sports analytics has a very big role to play in delivering value."
Listen to the full episode on The Business of Sport by downloading the podcast here or for more episodes in the series click here. Main image credit: Sydney FC.