The case for sustainable communities: three big ideas to future-proof Australia
Business leaders can mitigate the adverse impacts of climate change by generating thousands of jobs in renewable energy, which can, in turn, help build more sustainable communities across the country
With Australia's coal-fired power stations set to close in the next two to three decades, Australia has the potential and opportunity to become a renewable energy superpower. But this depends in no small degree on the financial support and backing of business.
So how can business contribute to sustainable communities? This question was posed to a panel of experts as part of the Future-Proofing Business Series recently hosted by UNSW Business School's Responsible Business Program. Panellists discussed how businesses could take the lead in managing climate risk in the short and long term, what a sustainable community looks like, and the role of business in achieving this.
The speakers included Ursula Hogben, Co-Founder and Company Secretary at Zero Emissions Sydney North, Dr Jennifer Kent, from City of Sydney Council, Dr Paul Twomey, Centre for Energy and Environmental Markets UNSW Sydney, and Peter Sheldon, Professor in the School of Management and Director of the Industrial Relations Research Centre at UNSW Business School.
All speakers agreed climate leadership is shifting from government to business in Australia. New opportunities exist for both companies and communities in localised collaboration to create employment opportunities, modernise infrastructure and reduce greenhouse gas emissions. The panel discussed three ways businesses might help support local communities to create a better future for all:
1. Support community-led initiatives
Kicking off the panel discussion, Dr Kent said businesses need to be looking at how we can flatten the 'unsustainability curve' – the acceleration of unsustainable practices around the world, and the existential challenges that we're facing as a result.
She also said COVID-19 offered some examples of what is possible. "People went to some interesting partices such as bread making and [planting] vegetable gardens," Dr Kent explained. "These localised practices are characteristic of sustainability movements around the world."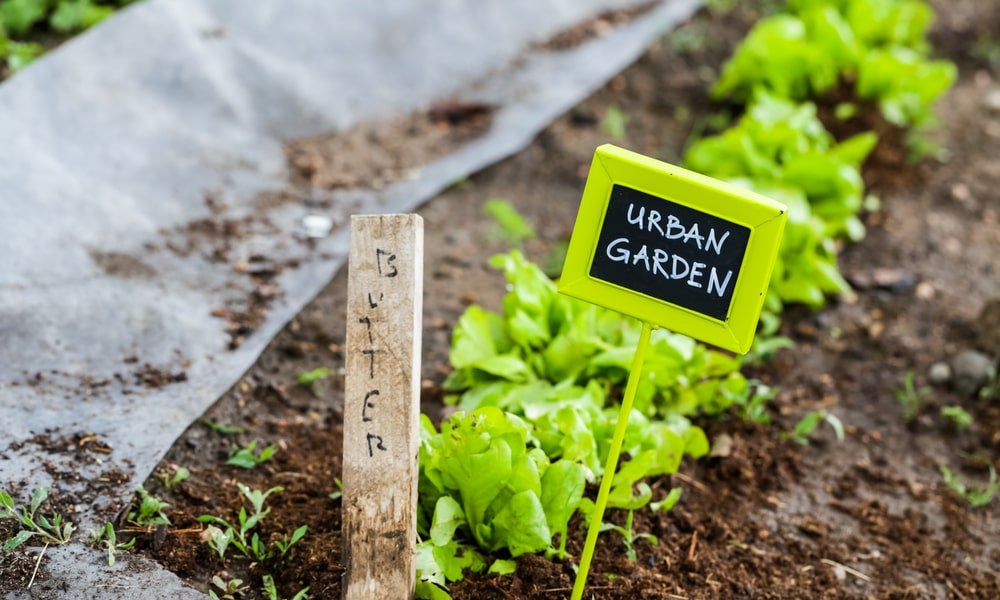 So what is a sustainable community? Dr Kent explained that this involves: ecological integrity, ecological security, social wellbeing, civic engagement and the democratisation of decision-making. But it would also require "moving away from business as usual" and thinking about sustainability as much more than a simple tick-box experience, and "actually embedding sustainability within the corporate culture," Dr Kent said.
Businesses collaborating with communities would be essential because communities across Australia are in the best position to know precisely what those communities need, Ursula Hogben explained. "So, with community-led initiatives, we've got, ideally, local skills and local jobs meeting local needs now and in the future," she said.
Examples of successful localised cooperation in Australia were seen earlier in the year when devastating fires destroyed lives, communities, wildlife and infrastructure. With flooding and storms then adding to the damage, hundreds of properties were running diesel generators and faced lengthy delays before regular services resumed.
During this time, the Resilient Energy Collective – a collaborative effort funded by the family office of Mike and Annie Cannon-Brookes – installed solar systems provided by 5B and batteries solutions provided by Tesla in communities unable to access energy via the grid, Ms Hogben recounted.
"Very swiftly, there was a significant issue with rural and remote communities having access to power. So in Tobago, they [the Resilient Energy Collective] helped with 24-hour electricity to man the emergency power of the emergency community towers – and that was for the police, fire services and emergency crews communication," Ms Hogben explained.
"There is a huge ecosystem business desperate to get a level of support and consistent messaging because they are completely committed to becoming a part of the new wave"

Professor Peter Sheldon, Director of the Industrial Relations Research Centre, UNSW Business School
Another example was the transformation of the Newcastle and Hunter Valley region from a coal energy hub to a renewable energy hub, Ms Hogben explained. Molycop – the world's largest mining and rail consumables manufacturer – signed a long-term Power Purchase Agreement (PPA) with energy retailer Flow Power, and under the agreement, Molycop's expected offtake of renewable energy is 100,000 MWh per year. This covers more than half of its electricity consumption in NSW and makes Molycop one of the largest purchasers of renewable energy in Australia.
"That's a considerable supplier of jobs in the area which is now looking at being part of the green steel revolution, which is important from a business perspective, low emissions perspective, and a community perspective in terms of the environment and also the economy," said Ms Hogben.
Finally, she cited South Australia's Port Augusta hybrid wind and solar project, which established a significant increase in the share of wind and solar in the state's grid. The repowering of Port Augusta aims to replace the Northern and Playford brown coal power plants with renewable energy: six solar thermal power towers and 90 wind turbines to provide secure, affordable electricity to South Australia and the Eastern Australian grid.
This will lead to the creation of hundreds of jobs, a major reduction in pollution and a significant move forward in terms of what's possible for powering manufacturing, added Ms Hogben.
2. Create employment by modernising infrastructure
So, job creation plays a vital role in sustainable communities, but to what extent should businesses take part? There is an opportunity for businesses to advance the discussion, creating sustainable communities and sustainable job creation, according to Prof. Peter Sheldon.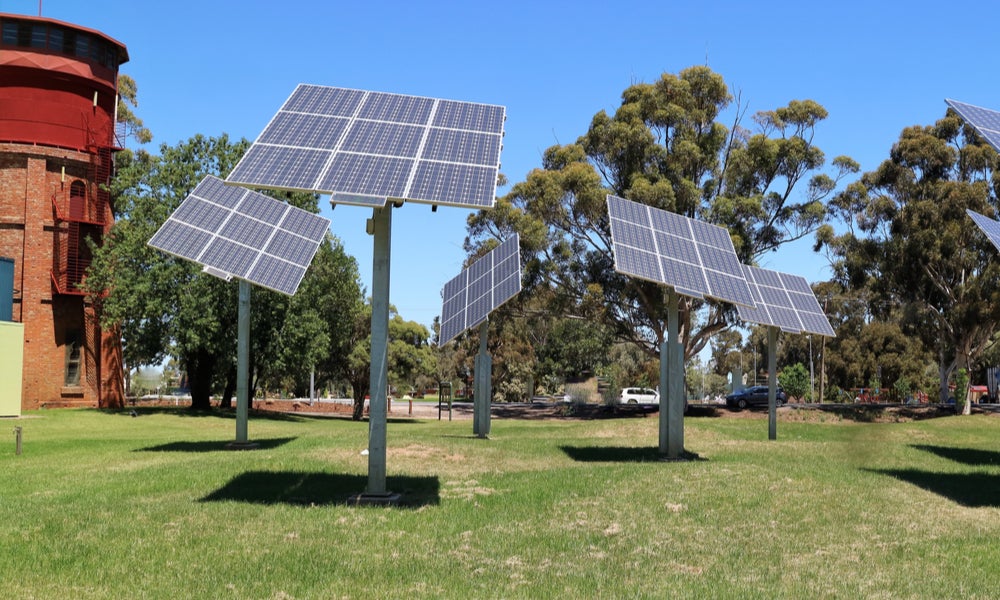 While job quality – which encompasses wages, excellent conditions and job security – is incredibly important in setting up sustainable communities, so is access to decent work. "Decent work is work that provides meaning and complexity to make it interesting and engaging, access to training and development for workers, as well as access to trade union rights and collective bargaining rights," he explained.
So how can businesses support future decent work and good jobs to make communities more sustainable? For Sheldon, it's a matter of acting quickly and supporting job growth in areas where they are desperately needed – for example, in the process of closing down the 23 coal-fired power plants in Australia that are nearing the end of their lives.
The shutting down of these power plants could be utilised as an opportunity for job creation and reskilling the current workforce. "Every time you decommission a coal-fired power station or a coal mine there is work for 10-15 years just in the remediation and potential rehabilitation of the site," explained Prof. Sheldon.
"These are similar jobs in terms of skills in the coal mines, or in the petrol stations that are operating heavy machinery. There's no reason why they shouldn't pay the same amount or any reason why they shouldn't provide the same job security or access to training and development," he said.
"I think it's more important to start with what we can easily do and where we can get consensus relatively quickly," he added.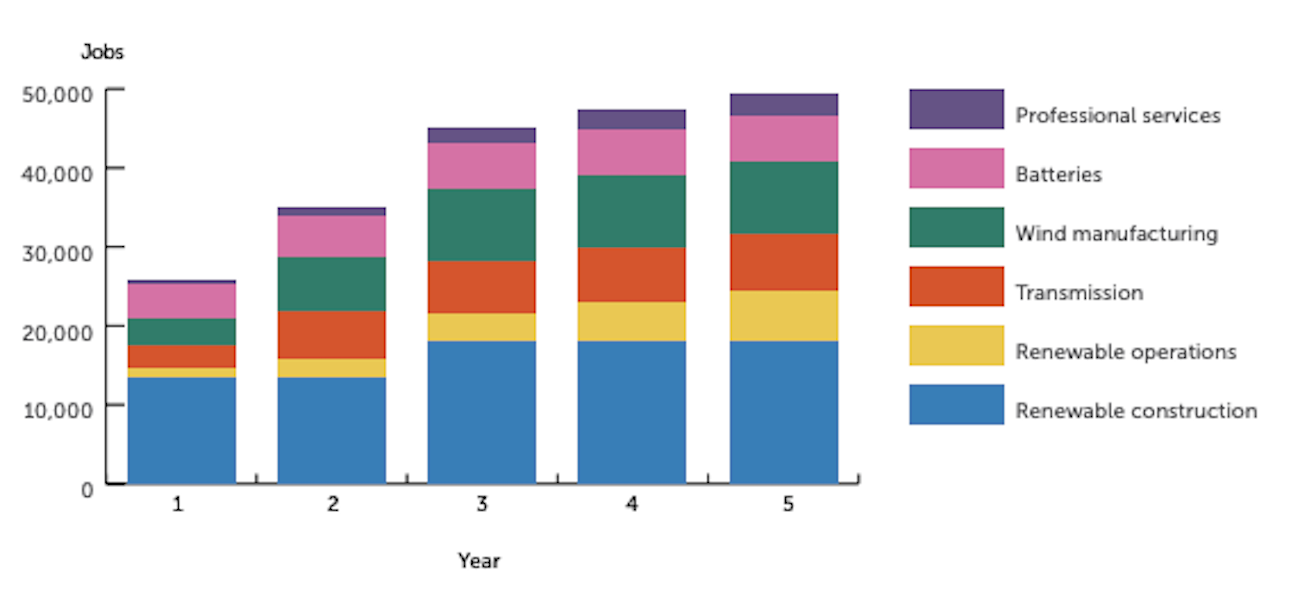 3. Business must back a reduction in carbon emissions
In Australia, the major obstacles to building more sustainable communities are the policies of the Federal Government, Sheldon explained. However, to some extent, business is also responsible.
"There are some business associations like the Business Council who have been lukewarm in pushing the government for a consistent approach to bring in climate-friendly energy policies," he said.
But at the same time, he said there is also "a huge ecosystem of businesses looking for government support" that want to contribute to sustainable communities, and that is working to overcome "federal government paralysis" on climate change.
"There is a huge ecosystem of businesses desperate to get a level of support and consistent messaging because they are completely committed to becoming a part of the new wave," he said.
And at this extraordinary time, with massive stimulus spending, there's a real opportunity to create resilience and sustainability within communities, by supporting renewable energy businesses in manufacturing, regenerative farming, regenerating mining land, planting trees and land restoration, added Ms Hogben.
"Businesses can help by offering finance… by making an ideological shift to more financing of renewable and sustainable projects," she said.
Ending the session, Dr Paul Twomey reminded the audience that while there are several encouraging stories of industries moving towards sustainability, an important question to ask is: are we achieving success at the speed and scale we need to?
"It's not clear to me that it is," said Dr Twomey, who said the change would require more in-depth thinking about capitalism, democracy and sustainability. "It's not entirely clear to me that it can happen in the scale that it needs to be," he added.
For more information, contact Dr Paul Twomey, Centre for Energy and Environmental Markets UNSW Sydney, and Peter Sheldon, Professor in the School of Management and Director of the Industrial Relations Research Centre at UNSW Business School.