Falling flat: why startups need hierarchical structure
It is crucial for founders to consider what kind of hierarchy will work best and when to implement it, says Wharton Assistant Professor of Management Saerom (Ronnie) Lee
This article is republished with permission from Knowledge @ Wharton, the online business journal of the Wharton School at the University of Pennsylvania, which owns the copyright to this content.
Aspiring entrepreneurs who envision an egalitarian workplace where there are no bosses and every employee ranks the same should be careful, says Wharton Assistant Professor of Management Saerom (Ronnie) Lee. According to his latest research, startups with flat organisational structures often fail. "Although many entrepreneurs dislike the notion of hierarchical structure and managers, they ultimately do need managers, and do need to plan ahead and design the appropriate hierarchical structure way earlier than they think," he said.
In his study titled The Myth of the Flat Startup: Reconsidering the Organisational Structure of Startups, Lee pushes back against the popular view that firms, especially new ventures, work best without managers stifling creativity and getting in the way of progress. He said it's only natural for founders at the beginning of their journey to get caught up in the excitement of generating ideas and finding the right product-market fit. But focusing solely on the near-term will cost them down the line when having a clear delineation of duties helps firms to scale.
"What many of them realise over time is that no matter how good the business idea is or how brilliant the team is, mismanagement can ultimately kill their business," Lee said. "Unfortunately, there are many cases where startups fail simply due to the lack of management structure."
Lee found the most successful businesses that begin with a flat structure usually start creating levels of management when they reach about 20 or 30 employees. At that size, good managers step in to keep order and prevent the company from descending into chaos. Without supervision, employees may lose direction, drift into endless exploration, create projects they aren't capable of accomplishing, and fight with each other.
"With no managers to keep them in line, they can start competing for projects, and these competitions start to get out of control and result in conflicts," Lee said, pointing out that male employees, who are typically the majority, tend to accumulate influence in a power vacuum. Consequently, they secure the most promising projects for themselves, leaving female and minority employees with lesser contributions.
"While a flat hierarchy can foster experimentation and creativity at the early stage, it can lead to dysfunctional conflicts and coordination failure among employees, result in employee turnover, and ultimately lead to commercial failure," Lee said.
Read more: Airtasker CEO Tim Fung: three powerful lessons for entrepreneurs
Striking the right balance
Lee acknowledged that it's hard for entrepreneurs to balance the twin pursuits of creative innovation and commercial success. They often realise one at the expense of the other because it's difficult to achieve both at the same time. Movies are a great example of that: Artistic films rarely make the kind of box-office profits raked in by blockbusters, which are usually devoid of artistic value.
In the study, Lee found that the trade-off between the two desired outcomes can be mitigated by adopting the right organisational structure. That's why it is important for founders to consider what kind of hierarchy will work best, and when to implement it.
"To commercially succeed, startups need to some extent limit their employees' creative freedom and prevent endless exploration of ideas. They also need to cull ideas diplomatically without demotivating or creating conflict among employees, who tend to get emotionally attached to their ideas," Lee said. "This is easier said than done."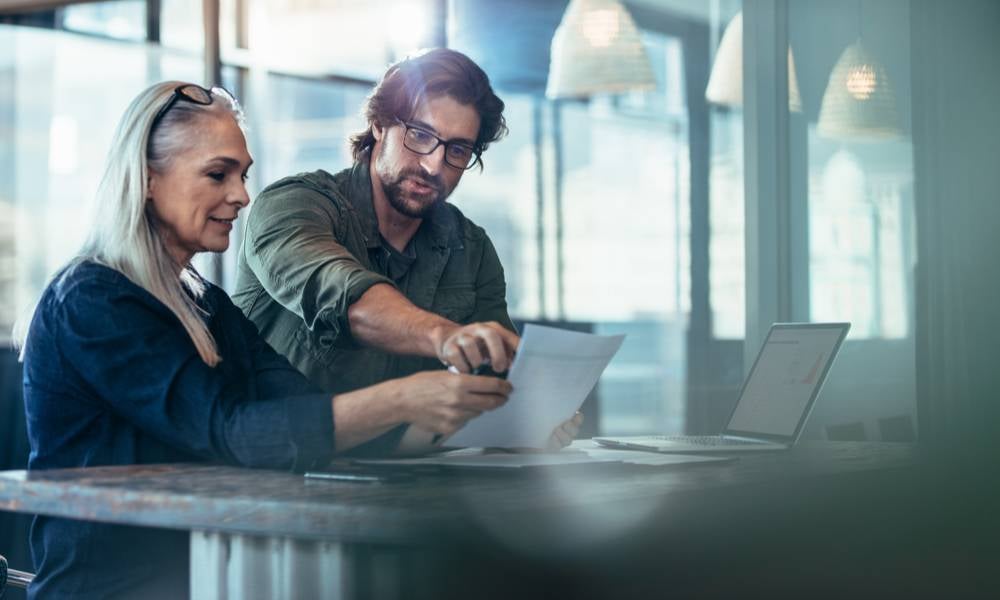 As they build hierarchical layers, founders may also find it harder to retain their original employees who were attracted to the job in the first place because the organisation was flat. In such cases, Lee said, it's helpful for founders to temper employee expectations by making it clear that managers will be added as the firm grows.
The key message for entrepreneurs is to think just as much about their people as the product, especially during those heady early days of the business. "Because it's very difficult to make the transition from a flat to a hierarchical structure while busily working on ideas, entrepreneurs need to plan ahead and have a structure in mind," Lee said.
In related, forthcoming research, Lee and his co-authors conducted a field experiment with 8,000 job candidates to examine whether startups that advertise a flat structure in job postings attract more female applicants. Contrary to the common belief that women prefer a flat organisation, as this structure would be more egalitarian than traditional hierarchies and provide a healthier work-life balance, they found that advertising a flat structure decreases the female representation in the applicant pool by 25 per cent.
"Featuring a flat hierarchy can inadvertently decrease diversity at a startup and ultimately hurt performance in the long run," he said.