Are you a shapeshifter? What this style of leadership says about you
The ability to 'shapeshift' in an agile working world is an increasingly important skill for leaders and also has the potential to deliver optimal results in the workplace
Some stereotypes about leadership still prevail today. But there is more to being a good leader than just self-confidence and assertiveness. In fact, it is becoming painfully clear that we need leaders who show a high level of emotional intelligence and do not rely on power alone or who lead by fear or intimidation. The new world of work demands a unique style of leadership.
And according to Dr Alexandra (Ali) Walker, Adjunct Faculty at AGSM @ UNSW Business School and Founder and CEO of Ality, the future of business belongs to the 'shapeshifters' among us. Dr Walker was asked to speak about different leadership styles and what they bring to the room at a recent UNSW Sydney "in conversation" alumni event.
What does it mean to be a 'shapeshifter'?
The role of 'shapeshifters' in leadership is becoming increasingly necessary and prevalent today, said Dr Walker, who completed a Master's degree in International Law and International Relations and undergraduate degrees in Arts and Law (with Merit) at UNSW Sydney. "You are someone who can genuinely adapt," explained Dr Walker. "Now, your connection type is driven by creating harmony in whatever context or setting you're in."
But what does this look like in practice? "So you go into a group, you read that group quickly, and you probably need to be made aware of doing it. And then you become what that group needs. You adapt," she said. With such transferable skills, Dr Walker said you could even think of shapeshifters as having a "superpower" that is admired in our increasingly complex world.
On the flip side of shapeshifters is the 'sunlight' leadership style. This, perhaps, most closely aligns with the stereotypical view of leadership. The sunlight style of leadership is typically about having all the answers and leading from the front, whereas shapeshifters lead from within.
In this sense, shapeshifters might be more likely to develop deeper self-awareness, given their ability to focus on a given situation and how they can create harmony instead of intimidation.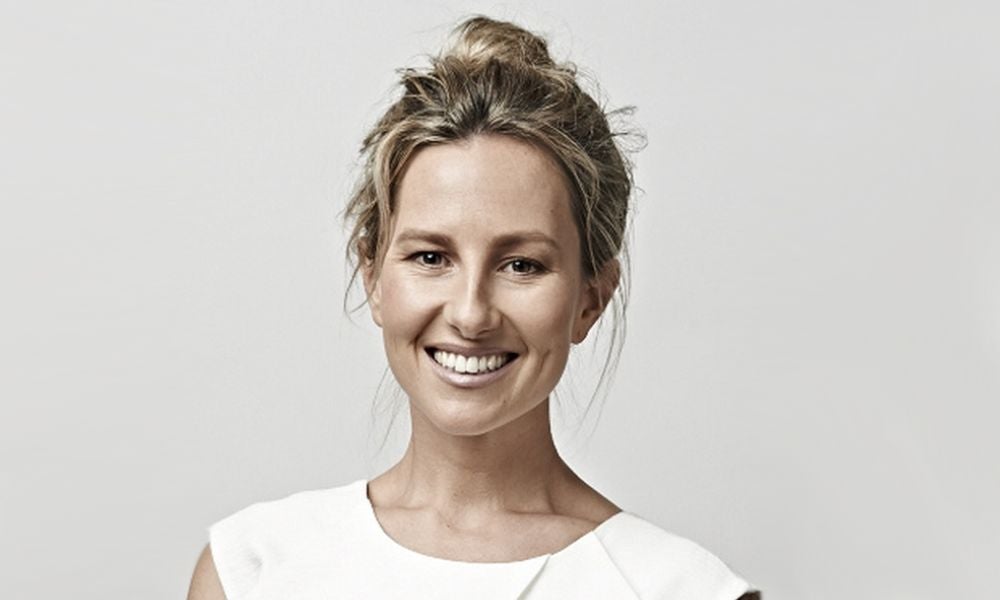 What are the challenges for shapeshifters?
Of course, being able to adapt to every environment isn't always a good thing. "One of the critical challenges for a shapeshifter is that you might lose a sense of who you are because you're constantly adapting to whatever situation you're in," explained Dr Walker.
"For example, a typical way that a shapeshifter will lead is to collaborate immediately with someone else or partner up with someone else. There's nothing wrong with that. It's just about knowing your [leadership] type and what you need to thrive."
So, what can shapeshifters do to ensure they don't lose themselves in leading others? Dr Walker explained: "So if I worked with you, we could talk about things like, 'ok, where's your line?' Because if you're happy to adapt and accommodate, there's going to be a line that you don't want people to cross.
"So, I would be working with you to get a real sense of what's almost your inner sanctum of what's not negotiable. And that's who you are. So instead of going into a setting and thinking, 'oh, I'm, I'm losing my identity,' it's much more powerful and empowered to think, 'no, my identity is to shapeshift' – and that's a real superpower," she added.
Read more: Why the workplace chameleon is a paradox for diversity and inclusion
Why do we need shapeshifters?
It comes down to adaptability, especially in an age where agile work environments are becoming more prevalent and agile mindsets more valued. Why? Because an agile workforce delivers optimal results.
According to a study by McKinsey, highly successful agile transformations typically deliver around 30 per cent gains in efficiency, customer satisfaction, employee engagement and operational performance; make the organisation five to ten times faster; and turbocharge innovation. With so many benefits of an agile workforce, agile leaders will likely find great success in their careers.
And in fact, shapeshifters have the potential to become enlightened leaders. "So, someone who has a clear sense of who they are and where they're going but can also adapt, I think that that's a form of leadership for the 21st century," said Dr Walker.
Subscribe to BusinessThink for the latest research, analysis, and insights from UNSW Business School
"Sunlight leadership used to be everything, you know, the charismatic 'I'll come in and save the day'. We're now moving into shapeshifter leadership, a collaboration systems view, adaptive and agile," she continued.
"So, it's a strong form of leadership for the times we find ourselves in," she said.
Dr Alexandra (Ali) Walker is Adjunct Faculty at the Australian Graduate School of Management and a Founder and CEO of Ality. Dr Walker completed a Master's degree in International Law and International Relations and undergraduate degrees in Arts and Law (with Merit) at UNSW Sydney. She also has a PhD in Socio-Legal Studies from the Australian National University. Dr Walker is the author of Get Conscious: How to Stop Overthinking & Come Alive and Collective Consciousness & Gender. She presented at TEDxUNSW in September 2018.