Always be learning: the key to Dr Richard Tarvin's business success
As far as career paths go, it's fair to say that Dr Richard Tarvin's has been unorthodox – but a shining example of continuous learning in action and a practical demonstration of what a bright mind, ambition and a "can-do" attitude will achieve
Dr Tarvin has come a long way since 1980 when he undertook a Bachelor of Science (with a double major in anatomy and physiology) at UNSW Sydney – followed by the attainment of a first-class honours degree in 1984, AGSM MBA in 1992 and PhD in neurophysiology in 2020. His academic qualifications, together with experienced garnered from a series of highly successful business ventures over the years, have come together in his current role as CEO of Genutex, an innovative and successful data analytics firm in the UK.
Dr Tarvin says his MBA has been one of the key springboards for his success in business – and the capstone of a PhD last year was a fulfilling culmination of a journey that actually began four decades ago at UNSW Sydney.
Study versus jazz
When Dr Tarvin commenced his Bachelor of Science studies at UNSW at the behest of his parents in 1980, he considered it a fallback option in lieu of his preferred career path straight out of school – which was to be a professional musician.
"My dad was a jazz musician, and many of the people around me growing up were jazz musicians. I'd never even done biology. So, choosing medical science with a double major in anatomy and physiology was a bit of a random choice," says Dr Tarvin, who kept his love of music alive by completing a diploma in audio engineering and working on recordings on the weekends, which also helped cover the cost of living and university fees. It turned out that he was actually very good at medical science, and after attaining first-class honours, he was offered a Commonwealth postgraduate research scholarship to complete a PhD in neurophysiology.
Dr Tarvin embarked on an arduous three-year journey of research and teaching in 1985. He spent three years living and breathing research projects in the lab, and Dr Tarvin subsequently presented at a number of scientific conferences, published a number of papers in British and American medical journals and completed all the research required for the PhD.
"I worked hard and I continued to work in music studios throughout that period – and I found myself feeling frustrated – because academia wasn't necessarily the career path that I had envisaged. I still had the music dream and I just needed to get it out of my system. It was one of those things, where you might spend the rest of your life thinking, well, what if?"
In November of his final year, he says he had enough. "I thought, 'if I don't just get up and leave, quietly, it'll never happen.'" Dr Tarvin went into the university late one night, packed up his desk and left. With a goal of returning to UNSW Sydney to complete his PhD, Dr Tarvin literally hit the road and went on tour with various bands to play music for the next four years.
It was important for him at the time and he says he got it out of his system – to the point where his musical aspirations were satisfied and he had enough of music (as a potential career) in his late 20s. "I'm thankful I did it, but it came at the cost of my PhD," he recalls. "I felt the time was right to make some money. I clearly wasn't making any money out of music (hardly anyone does). And going back into medical research was not the way to make some money – nor was it something I particularly wanted to do, even though it was a fascinating course."
Hitting the MBA books
He says the obvious path to a more lucrative professional career at the time was an MBA, which was still "fairly novel" in the early 90s. "MBAs were not mainstream at the time and very few universities offered them, but the ones that did were often very well respected and very good. AGSM was highly regarded; in fact, it was the best business school in the southern hemisphere and I believe it's still certainly one of the best in the world," says Dr Tarvin.
With his mind fixed on a successful white-collar career, Dr Tarvin enrolled in the MBA program at AGSM in 1990. He recalls Fred Hilmer, former Dean and Director of AGSM @ UNSW Business School (followed by Vice-Chancellor of UNSW Sydney from 2006–2015), welcomed the 1990 MBA cohort with the following words: "What you're going to experience over the next two years is more work than you can possibly cope with. And what we're going to teach you is how to cope with it."
"And that they did extremely well," says Dr Tarvin, who found the return to study was a "monumental shock" after years of touring in bands. "I mean, boy, it was a hard course I can tell you, but it was exactly what I needed. I came from a medical science background so I had no idea about finance, economics, accounting or marketing. Every subject was new, and every subject offered some incredible insights. The only thing we had in common as students, really, is that we were a group of people who were all quite ambitious and quite smart.
"And there were some subjects I hated. A classic example was marketing," – a subject which Dr Tarvin says he "detested". With the benefit of hindsight, however, he says he couldn't have been more wrong about marketing. "The bizarre thing is that this is the one subject that, funnily enough, I use all the time. I always think about the things that I learned in the MBA and marketing in particular. It's only once I went into business that all of those things came to life and I realised how important they were and really understood them," he says.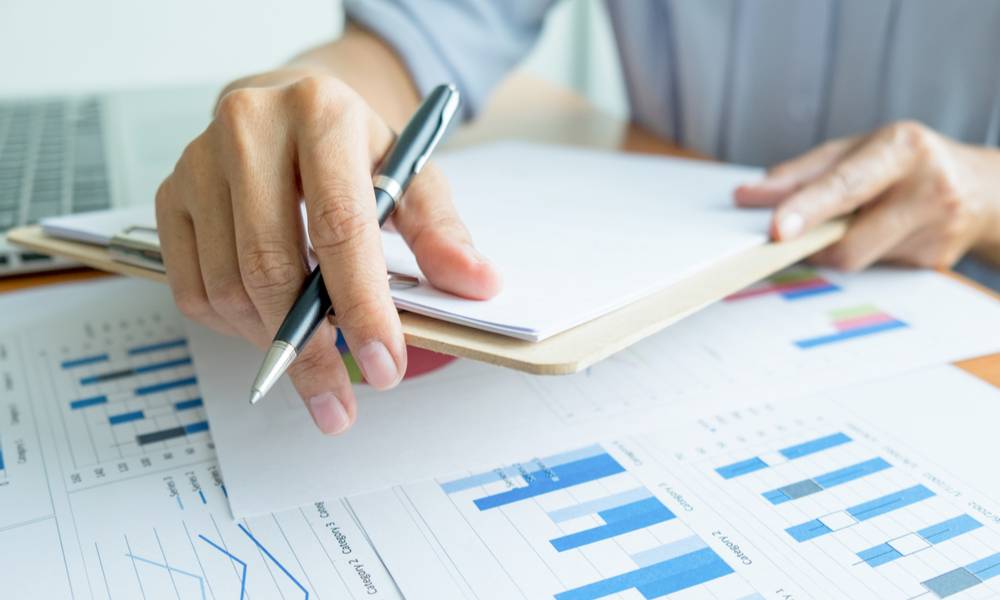 Carving out a career post-MBA
Upon completing his MBA Dr Tarvin was ready to work, but without a background in business and finance, he felt that his chances of getting a job in finance "were probably less than good" – despite having an MBA to his professional name.
With this in mind, he broadened the scope of opportunities by moving to London, and after some temporary work in banks (and even a gardening gig in Hyde Park), Dr Tarvin met a futures trader from Australia in a London pub by chance. The trader was setting up a fully systematic commodity trading platform which, in 1993 was ahead of its time. The trader recommended some books to Dr Tarvin (including Market Wizards by best-selling author and renowned investor, Jack Schwager). He subsequently joined the futures trader and spent the next two years researching and developing derivative trading systems as head of research and co-portfolio manager.
Serendipitous opportunity smiled again on Dr Tarvin when he was introduced to his next business partner. Dr Tarvin invested in and subsequently took on the management of the research firm, Global Fund Analysis, part of the Fortune Group which he co-founded in 1996 – which grew into a $7 billion alternative asset management firm over the ensuing 10 years.
Applied MBA learnings in marketing
Global Fund Analysis started out as a business that produced monthly research booklets on alternative investments in Europe which were sold by subscription, primarily to private Swiss banks and wealth managers around the world.
The business built up a book of 70-odd subscription clients (at a cost of about $10,000 per subscription), and while Dr Tarvin says this was "pretty good" he acknowledged it was really hard work to acquire subscriptions. "And there were basically no more people to sell into. I mean, there's only so many private banks and so many wealth managers who invest in alternative assets, and we were looking at expansion," he says.
Dr Tarvin reflected on advice from one of his marketing lecturers at AGSM: "she always used to talk about other uses for things if they aren't working out. It may seem obvious, it may seem like a small, little fact. Honestly, that has saved me so many times," he says. "I remember sitting down in the boardroom and suggesting: 'let's not sell it as a subscription-based product, let's give it away, but use it as a tool to lure people into a fund in which we actually manage the investments that we're recommending in our in our research."
Dr Tarvin subsequently set up a fund and told subscribers they could have the research for free, as long as they made an investment into alternative asset management fund. "It just took off and the whole thing just changed. While our immediate income went to zero, within a year we had $1.3 billion under management. Within three years, we had eight funds and $6 billion in assets under management. It was that simple, just looking at other ways of using things," he says.
Applied MBA learning in finance
Dr Tarvin reflects on another example of the practical application of MBA learnings. "I remember learning about some investment strategies in finance, and the lecturer said: 'I'll give you one tip. If you're evaluating an investment strategy and the returns are a straight line, then it's not real or there's something wrong because it's not possible to obtain a straight-line return series in performance. This is very high risk.'"
"Boy, how that has saved me a lot of money – and reputational risk too," says Dr Tarvin. "In my 20-odd years of investing billions of dollars into companies and fund managers, I have come across quite a number of straight-line returns. And I've uncovered a lot of frauds as well. You may remember, the Madoff case, which was the biggest Ponzi scheme fraud in the world. We knew about that two years before it happened. I had a dossier about two inches thick on my desk about that guy."
In fact, Fortune Group was one of only three companies that were recognised in a US congressional hearing for uncovering Bernie Madoff's fraud, which totaled about US$64.8 billion ($83.4 billion) in the end. "We did a lot of research into it and realised that it was absolutely impossible. I had a lot of clients and private banks in Switzerland who were invested in that fraud at the time, and they thought it was fine. I told every single one of them that it was too good to be true and that they should get out."
Dr Tarvin says the firm grounding in economics he gained through his MBA helped him formulate his lifelong views around investments. This was pivotal to his future success in working with some of the most talented investment managers in the world. He recalls attending an investment management conference in 2008, for example, where he met one of the real-life characters from the movie The Big Short, a movie based on the true story of investment managers who successfully predicted the 2008 collapse of the US housing market which subsequently snowballed into the GFC.
"I met the guy who was shorting it, and he told me at this conference about it and that it was going to happen. He was starting a fund just to short it. That fund made 700 per cent return when the market crashed, and all my clients said, 'you're brilliant, you didn't lose any money for us.'"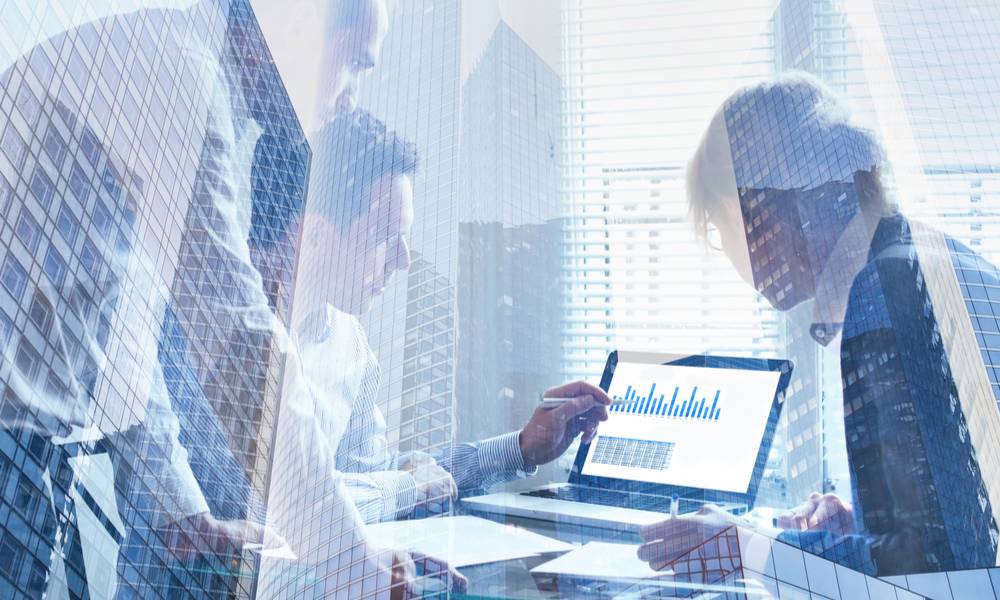 Returning to entrepreneurial roots
Fortune was subsequently acquired by FTSE-listed Close Brothers Group PLC (the oldest commercial bank in England) in 2007, and Dr Tarvin took on the role of MD of Investments for five years under the terms of the acquisition.
After running his own show as an entrepreneur for so many years, Dr Tarvin was unhappy in his new role because the "amount of time I spent managing money was minimal, whereas it should have been the other way around", he recalls. "That's the problem with being an entrepreneur; you get very used to making your own decisions or making collegiate decisions very quickly. When you have your own firm, it is an absolute delight that only those who have experienced it will understand."
Once he completed his obligatory five years of service at Close Brothers Group, Dr Tarvin was quick to return to his entrepreneurial roots and was subsequently involved in a string of successful ventures over the ensuing five-odd years. These roles helped him hone his strategic leadership skills in key areas including business growth, investment management and artificial intelligence.
All of this came together in his current role as CEO of Genutex, an innovative UK-based data analytics firm that uses proprietary AI technology to detect the early onset of medical conditions which would benefit from medication in order to significantly reduce the severity of the condition – or even prevent it from occurring. This is particularly valuable for pharmaceuticals in the testing phases of development, as Genutex's platform uses a hybrid blockchain solution to securely collect data via an app, enhancing the speed, safety, and analysis of clinical trial data. "And Genutex, I think, combines all of my skills perfectly," says Dr Tarvin.
Returning to study and earning a PhD
While he had certainly ticked many boxes in his professional career, Dr Tarvin says one important and unfinished goal remained: completing his PhD. "It's been the bane of my entire professional career that I have not been able to say I had a PhD, even though I had done the work," he says.
Dr Tarvin again reached out to UNSW Sydney and connected with Professor Jonathan Morris, Dean of Graduate Research for UNSW Sydney. They had a telephone conversation and Prof. Morris thought Dr Tarvin's story sounded a bit like Brian May from Queen. (May graduated with a Bachelor of Science degree in Physics with Honours from Imperial College London and received an invitation to prepare his doctorate, but he declined and pursued a now very famous career in music – before returning to complete his PhD in astrophysics in 2007).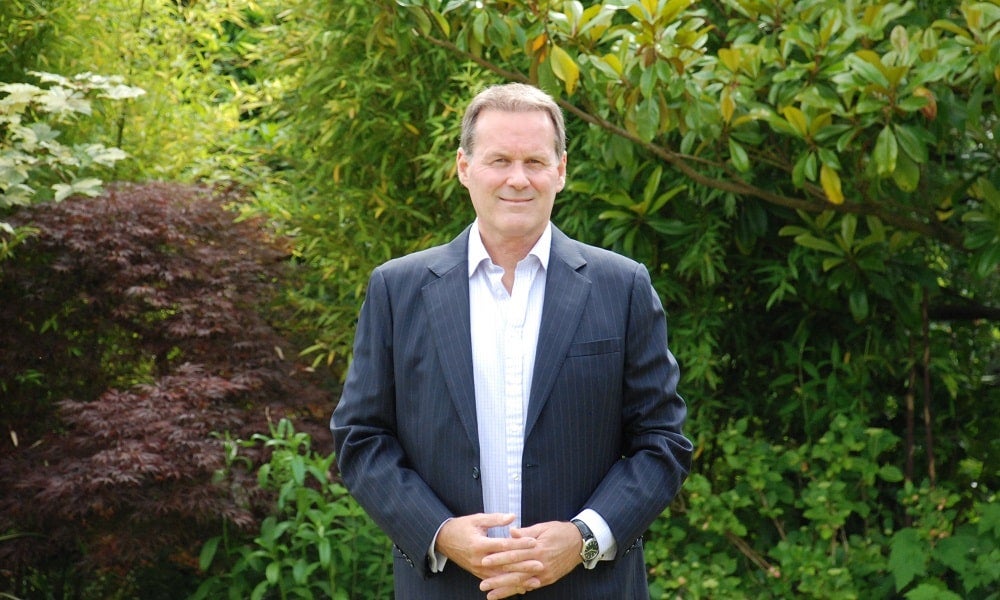 Prof. Morris invited Dr Tarvin to submit his thesis and worked with him on the not insignificant requirements to finish his PhD (including a complete review of the entire area of his research). Dr Tarvin re-enrolled and spent two years full-time studying and preparing his PhD thesis. "I read more than 600 papers. And I got completely up-to-speed with the research, which was an absolute delight. I really enjoyed reading what has happened subsequent to my initial PhD research in 1987," he says.
He submitted his thesis for review and was finally awarded his PhD in neurophysiology last year. "It was an absolutely phenomenal experience, I loved it. And I would genuinely like to finish my career, in some way, shape or form, in a university environment," says Dr Tarvin.
Reflections on studying at UNSW Sydney
Through the years of trials and tribulations of finally completing his PhD, Dr Tarvin says he has "totally loved the people I've met and dealt with through the University of New South Wales. I've always felt a little bit bitter about not being a happy alumnus – but I am totally happy now. I'm the happiest alumnus, the biggest fan of the university and the biggest fan of those who gave me a second chance – which I think is so important. It would have been so easy for them to say, 'No, sorry, it's too late.' But they didn't; they really did the right thing. And for that, I am eternally thankful to all of them."
Dr Tarvin also reflected on studying for his MBA and says it was a "phenomenal experience". "It was such a breeding ground of talented, ambitious people, and I'm still in contact with many of them. It was a great way to suddenly change the direction of my life; it wasn't an easy change, because I came with no experience in finance. But AGSM is a highly respected business school and it didn't take long before things worked out. Absolutely brilliant, it was a first-class experience. It was very hard work. But it was well worth it," he concludes.