Investible CEO Rod Bristow: six must-have interpersonal leadership skills
There are a number of critical interpersonal skills required for successful leadership in challenging times, according to Investible CEO Rod Bristow
Rod Bristow is a senior leader, company director and responsible manager with nearly 30 years of experience in the financial services consulting, agribusiness and not-for-profit sectors. He has helped transform ASX-listed, privately-owned and not-for-profit organisations. But unlike many of his peers, Mr Bristow holds a Bachelor of Science in Forestry from The Australian National University. And it wasn't until he worked in the forestry industry for several years that Mr Bristow decided to pivot his career, working in management consulting as well as a stint as a Co-Founder of an environmental consulting business before moving into financial services where he'd made some valuable contacts.
In 2006, Mr Bristow also started his postgraduate studies at AGSM at UNSW Business School, then later the Australian Institute of Company Directors, The Wharton School, and finally INSEAD. He has since held a number of executive roles including with CommSec, Infocus Wealth Management, and online equities broker Macrovue, before joining ASX-listed Clime Investment Management. In March 2020, Mr Bristow made his latest move to Investible to help grow the business – an early-stage technology venture capital firm that provides high potential founders with the financial, human and intellectual capital needed to scale.
Speaking to Nick Wailes, Director, AGSM, and Deputy Dean at UNSW Business School, at a recent AGSM @ UNSW Business School Director's Lunch, Mr Bristow said that what attracted him most to his current role at Investable was its vision for truly supporting founders and growing the startup space in Australia and globally. Indeed, his initial focus included leading Investible in successfully raising a $50 million early-stage fund. "Our philosophy is all about identifying great founders who are creating businesses that can genuinely solve real-world problems and do that with an impact focus," he said. But one of his biggest roles, and something he is continually working to improve, is being a good leader.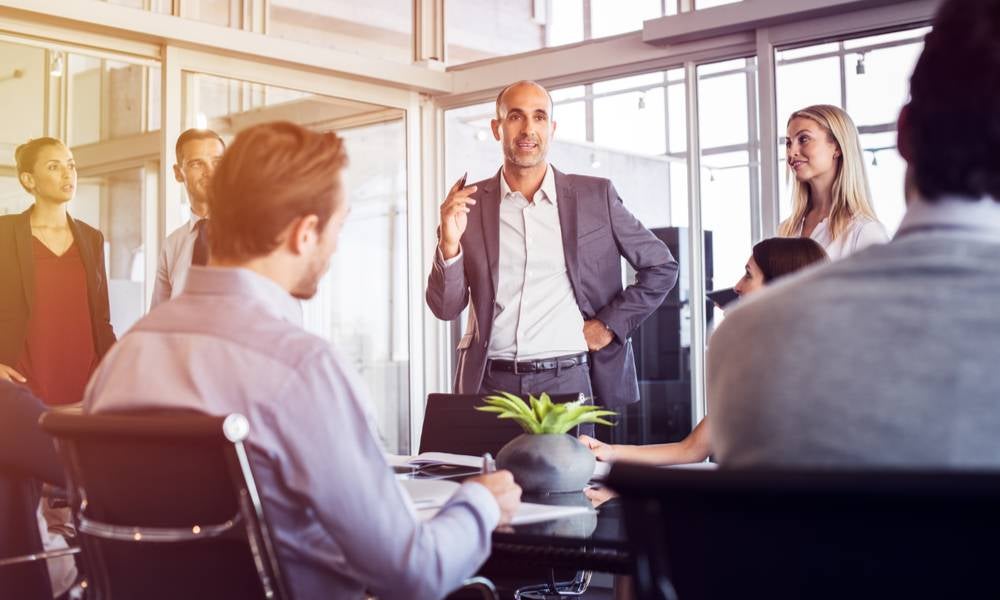 "Sometimes people get leadership and management confused. Leadership can identify a vision for the future, help those around you understand that vision, work together to how we get there, and also realistically assess and overcome the challenges and obstacles that you'll face as you're creating something new," he said.
But leadership also isn't about money or status, he said, but about waking up and genuinely looking forward to your day. Every week, he takes time out to reflect on what's worked and what hasn't and continues to improve as a human being. Therefore, leadership is very much about interpersonal qualities, suggested Mr Bristow. "I think technical capability can be taught and to some extent, I'm kind of living proof of that. Becoming more reflective and building the ability to understand and deal with the complexity associated with leadership, combines both nature and nurture."
According to Mr Bristow, whether you've moved into a leadership role or a business start-up, or you aspire to lead others, there's no better time than now to focus on developing your interpersonal leadership qualities as there is much to be learned.
So what are the critical interpersonal skills of good leadership?
1. Curiosity
"I think being really curious and constantly asking questions of yourself, but also of what you're finding, and not just accepting the status quo. I think that's a really important trait," said Mr Bristow.
Passion, he added, is the wellspring of inspiration that allows people to be great leaders. So his advice for others was "be clear on what you're passionate about" because it's from that passion that other important interpersonal skills like courage can arise and the reason you will want to get up in the morning.
"You've only got a limited time on this earth, but an even shorter time as a professional. Do you want to be doing something that you're not getting any joy from?" he said.
Read more: Effective change leadership & the power of the people around you
2. Courage
"I think any study of leadership will tell you that it's about doing what's right, not what's popular," said Mr Bristow. Leadership is not a popularity contest. "You've got to always make the right decisions in the best interests of those on whose behalf you're acting. Always, and, you know, I think great teams always talk about what's non-negotiable and how they work together. So for me, that's one of my non-negotiables; always act in the best interests of those you're acting on behalf of," he said.
Not too long ago, this was a big lesson for the financial services industry during the Royal Commission into Misconduct in the Banking, Superannuation and Financial Services Industry, and is an issue that's very close to his heart.
"The wealth management industry historically was not very good at sitting down and listening to the needs of a client, and then looking at the entire market to be able to work out what were the best solutions available for those clients, regardless of who might provide those solutions," he explained.
"I started writing about that quite openly talking about how I didn't think that structure was appropriate, that risk was being fundamentally mispriced," he said. And the metaphor he used was the mining industry, and the need to ensure the health and safety of workers, otherwise the whole businesses model collapses in on itself.
"As you can probably imagine, that wasn't a terribly popular view at the time. So I did get a bit of hate mail," he said. "But you know, I always try to respond to the hate mail because all feedback is good feedback. My view was that you've got to take a long term view about these things. And sure, transitioning an industry to a new operating model with different embedded rewards is difficult. But if it's in the best interests of the stakeholders you're serving, then that's what you should be focusing on."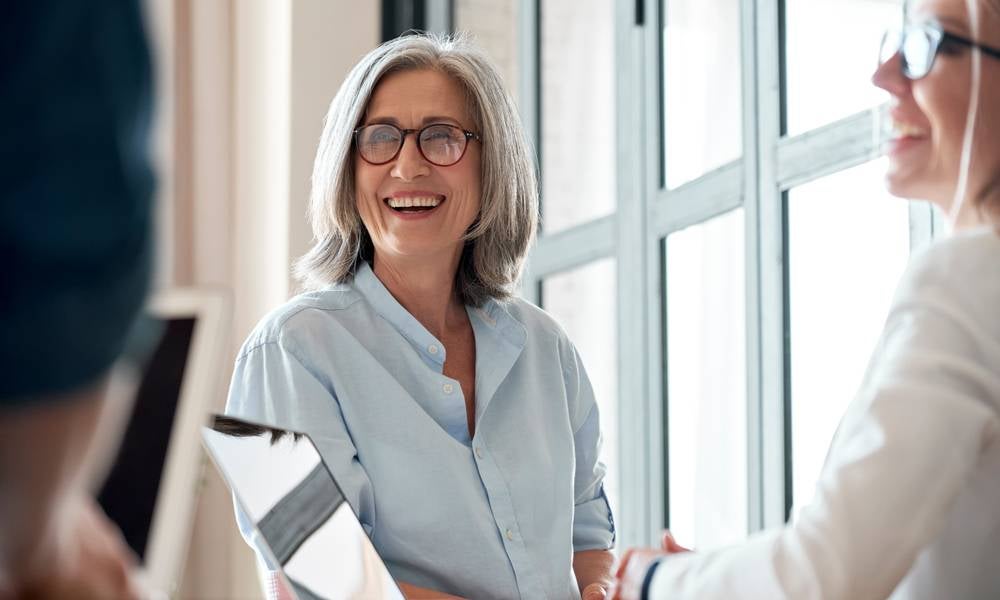 3. Empathy
Leaders connect with people on a human level. "First, it's all about empowering others seeking feedback… People remember how you made them feel, not what you did," said Mr Bristow,
"One of the great lines that Atticus Finch said to Scout in To Kill a Mockingbird was you never really understand a person until you consider things from their point of view. And that's all about empathy. It's all about putting others' needs."
4. Diversity
If you're a leader, and you are not surrounding yourself with people who think differently from you, then you are not realising the true potential of the team that you have or your organisation, according to Mr Bristow. "So really make sure that you are looking at a diverse set of perspectives," he said.
"Sometimes you are going to have people that really disagree with you. And that's extremely healthy, about making sure that you're getting the right perspectives, and particularly perspectives that are representative of society as a whole," he added.
Read more: Six leadership myths debunked during the pandemic
5. Resilience
A lot is asked of leaders, and often, it's a thankless job. " It's tough, it's unrelenting. It can be thankless, no one's going to say 'great job' it just doesn't happen. So you need to be realistic and be prepared for what that is," warned Mr Bristow.
"My wife bought me a beautiful book a few years ago, which was a book of photography of great leaders. And my favourite photograph in that book is a photo of Martin Luther King. And it's not what you might expect, it's not the photo of Martin Luther King delivering his famous speech. It's a photo of Martin Luther King in his study, surrounded by books and papers and with his head in his hands, a look of sheer exasperation on his face. Because that is exactly the manifestation of what leadership is all about – you occasionally get to make a statement that people will really remember, [but] that's the 1 per cent. The 99 per cent, is the hard work that got you there, that most people never see" he said.
6. Reflection
Finally, at the end of each week, Mr Bristow suggests we should all be sitting down and reflecting on what worked and what didn't during the week, and find areas for improvement. "It's like holding up a mirror to yourself and saying: "What did I learn this week? What did I do well, what did I not do so well? And what would I do differently if I had my time again?"
"And you can use that as a way of improving so that when some of those situations come up, again, you can look at that and say, well, actually, I recognise that this is how I reacted last time, but I'm going to do something different this time."
So real self-reflection in leadership means carving out time to review yourself as a leader – a critical skill for leadership development.