Three keys to navigating digital transformation in Indonesia
Indonesia's digital transformation has led to big societal changes that require collaborative efforts across multiple industries to adapt successfully
In recent years, Indonesia has experienced a remarkable digital transformation that has ushered the country into a new technological era. This digital evolution journey presents both opportunities and substantial challenges that require thoughtful attention. One crucial aspect is ensuring equal participation of women in the workforce. To harness the full potential of this transformation, Indonesian businesses must prioritise fostering collaboration and digital literacy while working towards financial inclusivity for all.
Speaking at a UNSW Business School alumni event in Jakarta, Associate Dean International Dr Felix Tan underscored the sweeping influence of digital transformation. "I don't think any industry or any government is immune to the societal changes and the complexities brought about by digital transformation," he asserted. Dr Tan's insight resonated with other speakers at the event, including eminent UNSW alumni such as Fendi Liem, Founder and CEO of SEDAYUSolar, Jessica Tanoesoedibjo, Director of Digital Business Development and Marketing and Communications at MNC Financial Services, and Leroy Pinto, Founder of Ringkas and AGSM MBA 2020 graduate.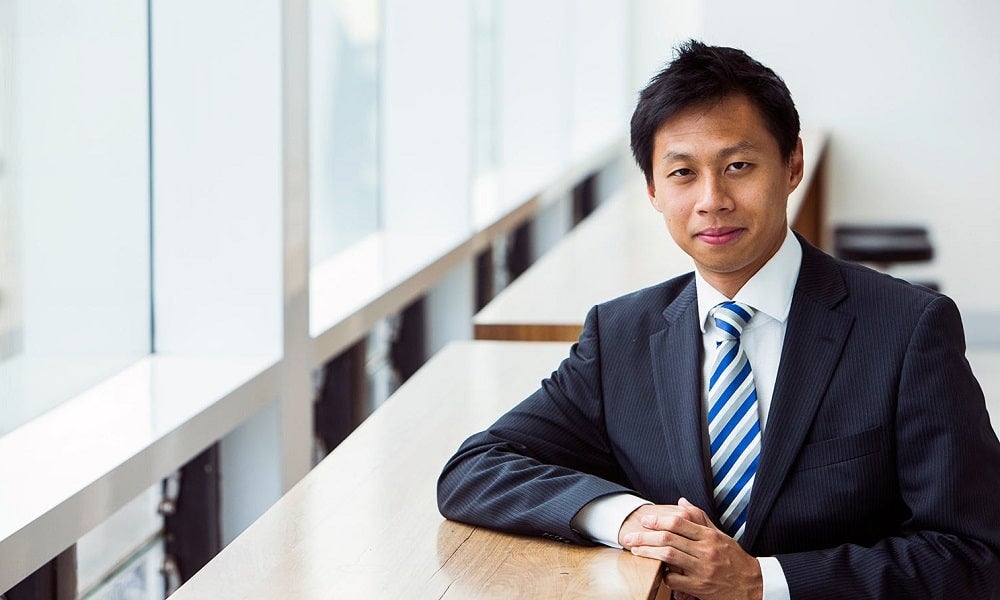 The rise of mobile and cloud technology post-COVID
The panellists discussed how the symbiotic amalgamation of mobile and cloud technologies is central to Indonesia's technological metamorphosis. They explained the bedrock laid by mobile transactions set the stage for a subsequent surge in innovation facilitated by cloud infrastructure. This interplay underscores Indonesia's adaptability to digital advancements, which makes it ripe for an integrated and equal-opportunity digital economy.
With digital transformation's swift acceleration across Indonesia and beyond, Dr Tan also emphasised the blend of opportunities and challenges inherent in any new technological advancement. While Mr Liem explained: "The most impressive aspect of digital business in Indonesia is the accelerated adoption and growth of digital business itself. It started during the pandemic when everyone turned to online solutions, but the interesting part is that it has continued even post-pandemic.
Read more: Why Southeast Asia is the next hotspot for fintech
"Looking at the numbers, 2021, the digital economy was worth US$70 billion (A$110 billion); in 2022, it's $77 billion, and we predict it will double to $150 billion in the next three years. This growth isn't limited to e-commerce and FinTech; it spans various industries, including energy and small and medium enterprises."
Mr Pinto also spoke about the digital transformation surrounding mobile transactions, referencing India's parallel evolution and emphasising the role of mobile technology in accelerating the nation's tech trajectory post-COVID. "Mobile was the first infant structure that enabled the transformation of technology… I think the second part of that was enabling cloud infrastructure," he said.
These shifts have led to the creation of digital banks and embedded financial solutions, reshaping segments such as collateral-based lending mortgage insurance, like Mr Pinto's company Ringkas, which aims to finance 81 million Indonesians. Mr Pinto explained: "So I'm helping to transform things related to collateral-based lending mortgage insurance to allow 81 million Indonesians to get access to financing for a mortgage. So I've learned to believe in embedded finance, which led to that change over time, and cloud technology accelerated post-COVID."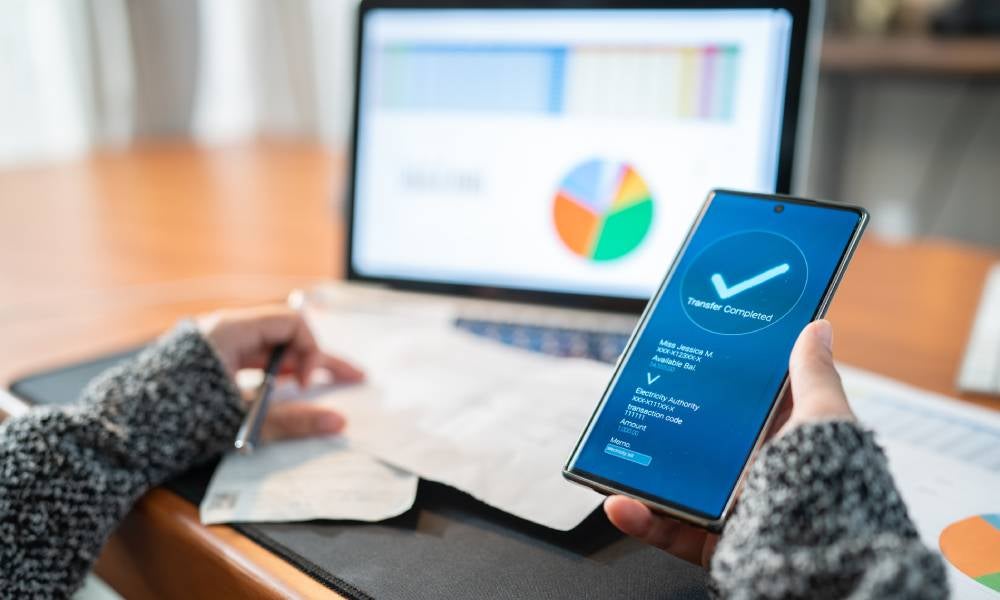 Bridging the gender gap
However, a significant challenge persists in the gap between the job market's digital skill demand and the availability of qualified individuals, particularly women, to fill these roles. This gap covers multiple facets of digital literacy like technology use, coding, data analysis, and understanding digital tools. Adding to this, Indonesia's gender inequality index remains high within the ASEAN region. This issue is even more pronounced in the country; only 12 per cent of STEM graduates in 2018 were women.
Closing the digital skills gap, particularly in tech-related fields, requires efforts to enhance education and training in digital skills, particularly among marginalised communities and those who have limited access to technology and education. And Dr Tan also highlighted the need for elevated financial and digital literacy to ensure the effective use of digital platforms. Additionally, the panellists recognised the gender gap in digital and financial literacy, emphasising the need for more inclusive initiatives and greater workplace flexibility.
Ms Tanoesoedibjo explained: "I believe many of us truly value how hybrid work has introduced greater flexibility into our lives. In our workplace, particularly from a woman's perspective, and given my current pregnancy… if we hadn't already implemented a hybrid work arrangement, transitioning back to work in the upcoming months, especially as a new mother, would pose significantly greater challenges."
Read more: How is FinTech helping digital entrepreneurs in developing communities?
Encouragingly, the COVID-19 pandemic expedited digital business adoption across various sectors, including e-commerce and fintech. Yet, as Ms Tanoesoedibjo reiterated, fostering financial and digital literacy remains a challenge, particularly for women. The proposition of flexible working arrangements and educational opportunities emerged as strategies to bolster women's participation in STEM fields.
"In looking ahead, one of my personal hopes is to witness greater inclusivity of women within workplaces. This entails offering services that empower them to balance their roles as caregivers and professionals. Presently, we're actively exploring the possibility of on-site daycare services. This initiative would enable mothers to work without concerns about their children's well-being," explained Ms Tanoesoedibjo.
"Collaborating with nutritionists [for example] ensures comprehensive care. Such thoughtful endeavours hold the potential to not only boost women's participation in the workforce but also to inspire the greater pursuit of higher education. The ripple effects of fostering women's engagement in work could significantly encourage their involvement in STEM fields."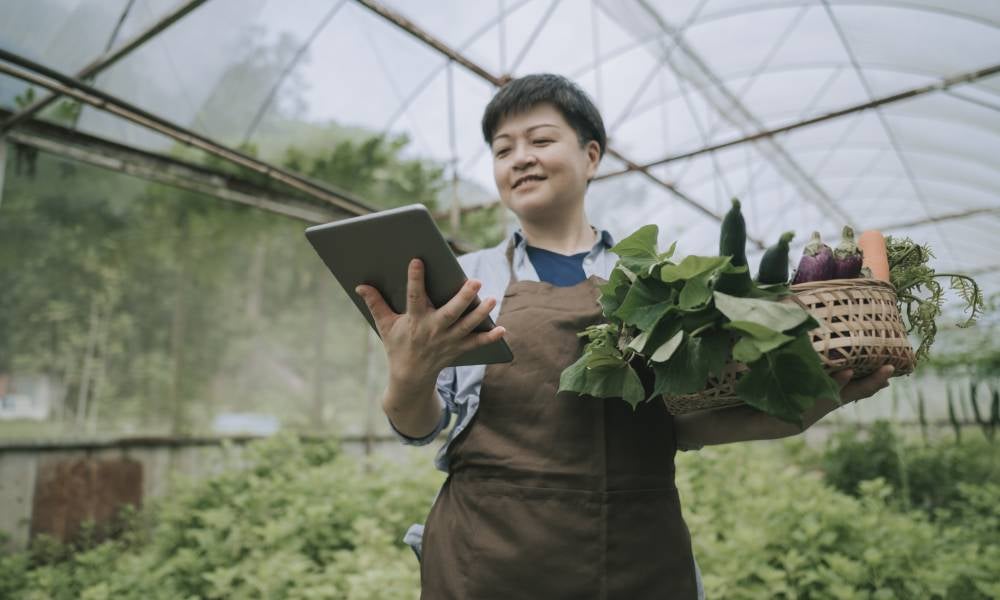 Emerging tech opportunities to improve Indonesia's food security
Finally, the intersection of technology and societal needs also emerged in discussions about food security and agri-tech. Ms Tanoesoedibjo discussed initiatives such as using food waste for compost and fostering agri-tech startups. Integrating solutions, such as securities crowdfunding for SMEs, exemplified the multi-dimensional approach needed to address these challenges.
Ms Tanoesoedibjo said: "Indonesia is the second-largest food waster in the world. That's something we need to figure out. If more of these farmers' children, for example, know about that, they should stay in the business and transform it.
"Encouraging them to stay can be done through funding. Securities crowdfunding is a new and promising avenue in the financial industry, particularly for SMEs and even more so in agriculture. It's a way to enhance financial literacy and provide funding, especially for agri tech."
Subscribe to BusinessThink for the latest research, analysis and insights from UNSW Business School
Mr Liem added: "Food is not only about food… what's the infrastructure surrounding it? Energy is one of them, and energy also needs financial support. So it's about creating an integrated ecosystem that creates equal chances for everyone."
Ultimately, the panellists acknowledged that while digital transformation offers immense economic benefits, concerted collaboration across industries, academia, and government is vital. Dr Tan also emphasised the importance of cooperation for achieving integrated technological outcomes that foster inclusive growth and concluded that collaboration is critical to levelling the playing field for marginalised communities.
Dr Tan concluded: "We all must collaborate to see more integrated convergence of technology and technology outcomes. But more importantly, level the playing field for previously marginalised communities and people that could have missed out because of technological advancements."