Four ways to help hybrid workers boost productivity
Senior Deputy Dean (Research & Enterprise) and Professor of Management
Knowledge workers require redesigned work structures that prioritise innovation and collaboration over conventional mandates in order to maximise productivity
In the era of knowledge work where human creative thinking and innovation generate value, it is ineffective to manage a workforce as if they were machines in a factory. The rising prevalence of burnout among knowledge workers highlights the importance of understanding the mental and physical factors required for optimal human performance, particularly when it comes to where and how people excel at work.
While managers and leaders might have different opinions about working arrangements (such as in the office versus hybrid or remote models), the aim is the same: quality work that adds value. Quality work and real impact matter. So then, how can we ensure knowledge workers thrive, avoid burnout, and create work of high value?
Possible answers to this question were explored at a recent panel discussion hosted by the UNSW Business Insights Institute. Moderated by Dr Andrew Dhaenens, Lecturer in the School of Management & Governance and co-leader of the Hybrid Work Leadership Lab along with Professor Karin Sanders, Senior Deputy Dean (Research & Enterprise), the panel featured a range of industry experts who spoke about their experiences with hybrid working arrangements with insights into how best to design work to ensure optimal performance and productivity.
The UNSW Business Insights Institute briefing on Redesigning Work for a Hybrid Workforce
1. Design office spaces that facilitate productive work
Key to the discussion around a productive workforce is that companies must ensure their people have adequate amenities and spaces to work from – whether they be working remotely or in the office. "We've got this glut of office buildings not set up to be future workspaces," said Associate Professor Philip Oldfield, Head of School at UNSW Built Environment, Faculty of Arts, Design and Architecture, who spoke as part of the event panel.
"If you go back maybe 30 years, what was a typical office building? What did it look like? It was about efficiency, right? Simple plan: cram as many people in as you can. And then, about 25 years ago, there's this realisation that wait a minute, people work in these buildings."
Read more: How BVN is striking the right balance with hybrid working
As an example of a future-ready hybrid workplace, A/Prof. Oldfield mentioned Atlassian's new central office hub, which is a workspace that places people at the heart of its design. While Atlassian Central won't be completed until 2027, he said it was a testament to the importance of human-centred design in buildings. Atlassian allows its employees to choose whether they work remotely or come into the office (depending on their teams) and this can be any day of the week, once a month, or from the office full-time.
"So, we have this shift away from just efficiency to try to create amenity, better places for people to work, and that's slowly caught on over the years," he said. "We've seen more innovative collaborative places, and then covid happened, and it's just accelerated this trend."
However, there is still a vast amount of office buildings that are not fit for purpose, and one of the focuses for A/Prof. Oldfield and his team are to research solutions to this complex problem. "Fundamentally, our current city is not set up for people to work five days a week in the office," he said.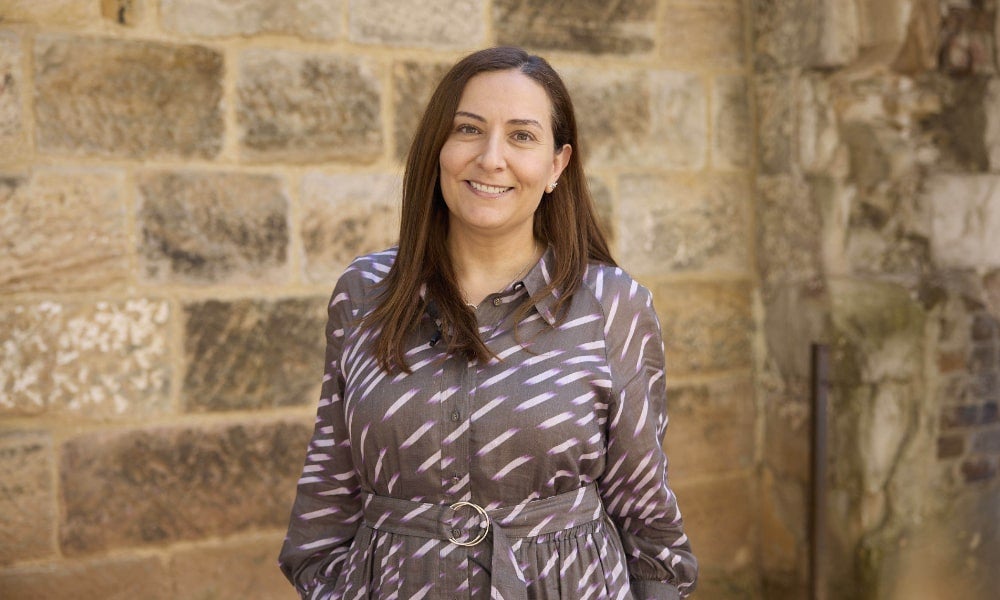 2. Fostering connection and flexibility
Fostering social connection and meaningful collaboration are important considerations in designing office spaces that both help and benefit workers. This requires going beyond perks such as free food, according to panellist Ranna Alkadamani, General Manager, People & Culture at Frasers Property Industrial. Rather, she said workplaces need spaces where people come together to do meaningful work, connect with colleagues and build relationships. She believes that both flexible work and the office are here to stay, albeit continually evolving to support the needs of individuals, teams and the business.
She also emphasised the importance of flexible work arrangements in promoting gender equality and suggested that facilitating flexibility can have a positive impact on society. "If you're serious about gender equality and the societal impacts, you should think of that in the context of hybrid and flexible work," she said. Ms Alkadamani shared that Frasers Property is an employer of choice on gender equality and is committed to supporting all employees regardless of gender to participate in the workplace and share family and caring responsibilities.
Listen now: The work of making hybrid work, work
3. Adopt a 'whole person' approach
Workplaces must also encourage and accept that people inevitably bring their whole selves to work, and not just their "work" selves, Ms Alkadamani added. This needs to be factored in with all employees, whether they be working in the office or remotely – a key issue that is reflected in research that the Hybrid Work Leadership Lab has been conducting for Frasers Property.
"We're more than just someone who shows up nine to five, she said. "We have responsibilities like caregiving. So, I think one of the key things is people need to be better equipped or better able to manage their lives both from a personal and work perspective."
And saving time, especially commuting, allows people to do just that. Australians spend an average of 54 minutes commuting per day. And Sydney has the longest commute times of any city in Australia, with workers spending roughly 62 minutes and $22 on the average home-to-work journey.
Given current cost-of-living pressures, many Australians are benefiting from working from home, even if it is just a few days a week. Australian workers have saved an average of $10,000 a year by working from home since covid. So, if it costs an employee $10,000 in tolls, fuel, parking or other commuting expenses to be in the office five days a week, for example, this can be a crucial deciding factor in where they will choose to work.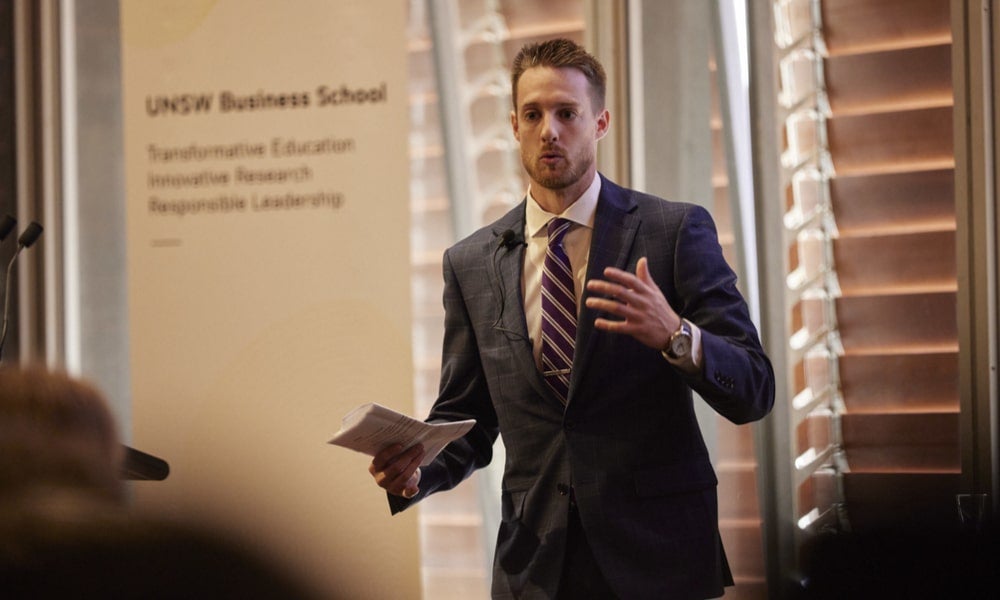 4. Let people work 'core hours'
Inspired by work-family research, one practical and important tip that was shared at the event is for workplaces to shift the focus from 'days in the office' to 'core hours in the day' to help employees balance work and family responsibilities effectively. "We know from research that your work and family spillover at the beginning and end of the workday," said UNSW Business School's Dr Dhaenens.
"If you are going to mandate a specific day in the office, or 'anchor days' in the office, don't make it about the day, but about a set of, say, four core hours in between that. This way works for most people because the work stays at work and the home stays at home. It's common for both men and women to have family interactions or family concerns that often impact your work at the beginning or the end of your day. It's all about thinking the smartest way to work, letting the work drive how we work, rather than letting our individual preferences get in the way," he said.
Dr Dhaenens explained that this approach allows you to maintain your presence in the office while enjoying increased flexibility. "You have the freedom to adjust your schedule, whether it means starting your day a bit earlier or later. Overall, there remains a core part of your day where you can maintain balance without compromising it," he said.
While this is one simple but workable solution for many knowledge worker organisations, there remain a number of other important considerations including rising employment costs, technological advancements like artificial intelligence, and the evolving nature of jobs. In light of these trends, panellist Paul Nicolaou, Executive Director of Business Sydney, said it is important to find fair and equitable solutions involving various stakeholders, including governments, businesses and the community.
While remote work has its benefits, he said there are certain roles, situations and priorities (such as the need for collaboration, for example) that require face-to-face time in the office.
"Covid has made employers more flexible and made them see that they need to provide a better environment. But they also gain experience and knowledge by being in the office face-to-face. They can't do it off the screen," he said.
Subscribe to BusinessThink for the latest research, analysis and insights from UNSW Business School
As such, remote work may not suit everyone. "Some can be productive working remotely, but some aren't," he concluded.
For more information please visit the UNSW Business Insights Institute.