Does the government's budget childcare package fall short?
AGSM Scholar, Professor & ARC Future Fellow
As Australia's economy emerges from recession in 2020, universal basic childcare is a no-brainer when it comes to stimulating growth and productivity, says UNSW Business School
With the federal government revealing that it will provide $1.7 billion to reduce the cost of childcare in its federal budget, there is concern that the package does not go far enough in offering the benefits of universal basic childcare.
Federal Treasurer Josh Frydenberg said the government will abolish the childcare subsidy cap of $10,560 per child per year for parents on combined incomes of more than $189,000, while providing families with access to a rebate of up to 95 per cent on childcare fees for second and subsequent children aged under five.
While Treasurer Frydenberg estimated the package (which won't kick in until July 2022) will save families with more than one child aged under 5 in childcare up to $125 per week in fees, there has been criticism that the package does not go far enough – with ALP leader Anthony Albanese claiming the government has missed an opportunity to fundamentally and permanently reform childcare, improve women's workforce participation and a provide a boost to the economy.
Albanese noted the government's childcare proposal will only lift the childcare subsidy rate for families who have a second or subsequent child under five years old in the system.
Read more: How COVID has impacted working women (and what to do about it)
This is in contrast to Labor's childcare proposal, which lifts the subsidy and smooths the taper rate across the board, regardless of how many children the family has or how old they are, which would be of benefit to 97 per cent of families currently paying for childcare services.
The Business Council of Australia recently said Australia could grow the economy by up to $5 billion by making it easier for women to get back into work by fixing the broken childcare and paid parental leave systems. With Australia's population growing at its slowest rate since World War I, Business Council chief executive Jennifer Westacott said it is critical to lift female participation and make the most of homegrown talent.
She cited Productivity Commission estimates which found more than 90,000 people across Australia said they weren't in the workforce last year mainly because of the high cost of childcare.
"For every dollar we invest in childcare, we'll get $2 back. KPMG estimates that the cost of our childcare plan would be around $2.5 billion but it would deliver a boost to the economy of around $4 to $5 billion," said Westacott. "We're proposing changes to smooth the sharp financial cliffs in the system which discourage people from picking up extra hours or realising their full potential in their careers."
The benefits of universal basic childcare
Gigi Foster, Professor of Economics at UNSW Business School, was concerned the government's policy may not go far enough, explaining the variety of benefits that including universal basic childcare in the upcoming federal budget could deliver.
As Australia's economy emerges from recession in 2020 the government will be looking for fiscal measures to stimulate growth and productivity, and Prof. Foster said universal basic childcare is an "absolute winner on multiple dimensions".
There are three important reasons why the government should consider universal basic childcare, she explained. "It provides relief to unemployment, because you're making jobs – and you're making jobs all over the place, because children are everywhere," she said.
Second, the cost of childcare is prohibitive for many families and often one parent has to stay at home to look after children. "There's this massive wage tax called 'my childcare bill' which prevents them from being in the market," noted Prof. Foster, who explained that universal basic childcare releases labour into the market because parents who would otherwise be taking care of their children are free to work.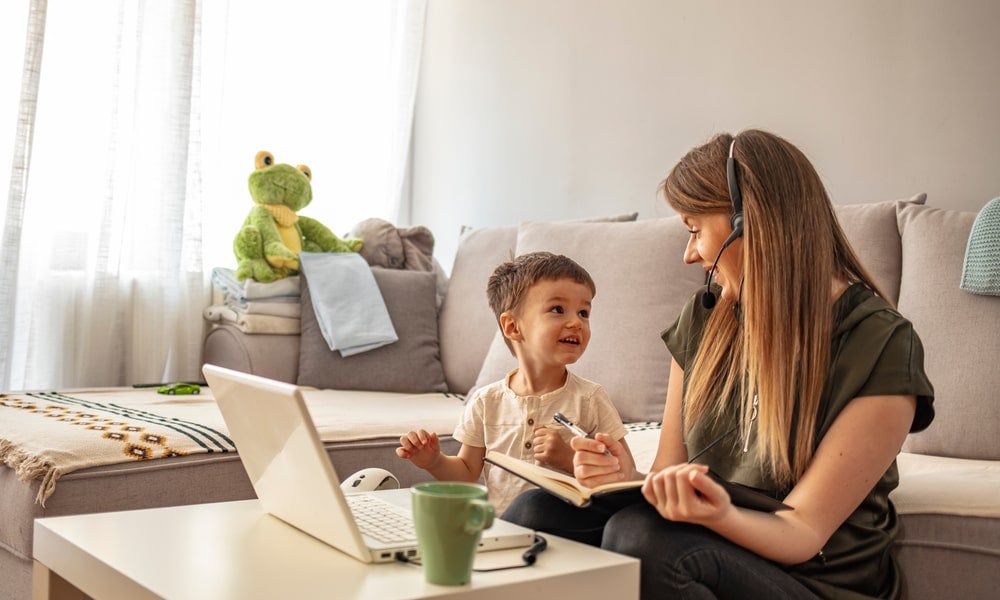 Thirdly, universal basic childcare is an investment in Australia's future. "Those kids, if they're given quality, early learning support, are going to be much, much more effective, efficient workers – and they're going to be happier people. So, we're investing directly in Australia," said Prof. Foster.
"I just think universal childcare is a no-brainer, and we should have done it decades ago. I'd love to see it in this budget."
Richard Holden, Professor of Economics at UNSW Business School, also said it is important for the government to make it easier for women to have more choice in the workforce. "COVID really shone a light on childcare, and women, in general, tend to take more responsibility in a lot of Australian households," he said. "So, I think there'll be some more support for childcare, and that that will be important. But we'll have to see the details."
Prof. Holden said one of the keys to universal basic childcare is that it has to go further than just providing a larger or uncapped subsidy to families. "That's good, but unless there are measures that increase the supply of childcare in general, whether that be out of home or in-home, subsidies just generally drive up the price. So you can say to people, 'we're removing the cap' but if they end up spending just as much – or more – because the price goes up, then that's obviously not very helpful," he said.