How has COVID-19 impacted the future of VR innovation?
While the COVID-19 pandemic has had plenty of negative impacts, it has also paved the way for groundbreaking uses of virtual reality (VR) technology
It might seem to the casual observer that sometimes a consumer item appears from nowhere – and shoots to success at lighting speed. Take Pokémon Go, for example.
In 2016 the augmented reality (AR) mobile game exploded onto the market and was downloaded by hundreds of millions of users around the world. Everywhere you went, enraptured players could be spotted; looking intently through their phones to a world filled with cute anime creatures – a mixed reality realm, created by artificial intelligence (AI) technology.
According to Maureen Murphy, UNSW Business School Professor of Practice and AGSM @ UNSW alumna, there are several key mitigating factors that need to happen before a technology like AR – or virtual reality (VR) – are widely accepted. "Suddenly is an interesting word," she says. "Because often what looks sudden has taken quite a long time to get there."
A commercialisation facilitator at Accelerating Commercialisation (a government program designed to help start-ups commercialise technologies), Prof. Murphy is an expert in picking what innovations are likely to take off in the market. She says what observers are really seeing when a product 'suddenly takes off' is that key moment when a product or solution is found which both fixes a customer need and is one that the customer is more than willing to pay for. When that happens, you have the magic equation – product/market fit – and that leads to rapid adoption.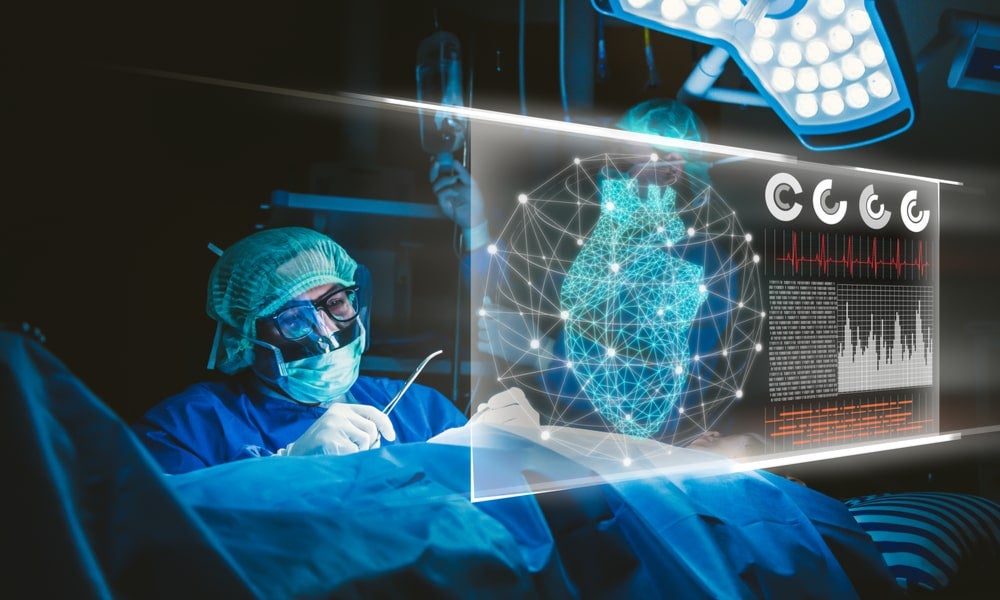 And in the wake of norm changes and digital adaptations caused by reactions to the COVID-19, Prof. Murphy believes that this critical moment has come for those life-changing solutions that are powered by immersive virtual reality technologies.
VR innovation and adoption is 'riding the wave' of COVID-19
Prof. Murphy says that, despite the negative impacts caused by the pandemic, it has no doubt made people far more accepting of new solutions and new ways of doing things, with people more willing now to communicate, collaborate, learn and teach in different ways. And this willingness is key to the adoption of VR in everyday usage.
"VR technology is not that new," she points out. "But what's happened at the consumer level is that now we're seeing the cost of the technology come down. In addition, we're seeing applications that people actually want, beyond video games and the gamer space."
Alongside increased VR fidelity (meaning, how well the real-world and its interactions can be reproduced and displayed) and lower cost points for enabling technology such as headsets, Prof. Murphy sees these factors, alongside the pandemic's forcing a large slice of the global population to work virtually, as creating the ideal environment for VR to take off as a more widespread product.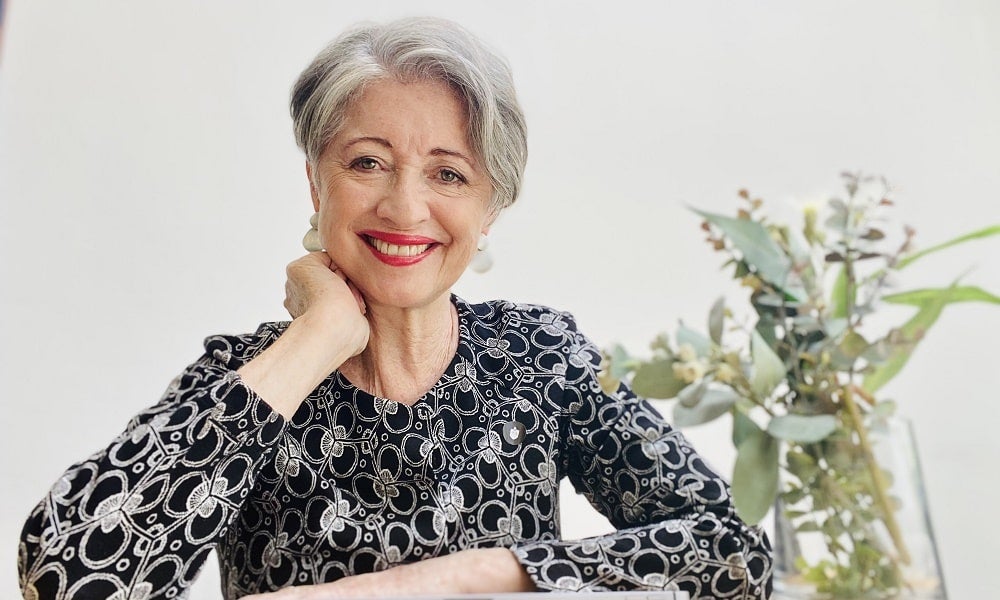 "The pandemic has meant we're on this rapid adaptation curve," says Prof. Murphy. "And VR, in particular, will ride that wave as a technology."
In fact, analysts are predicting that the value of VR technologies is set to rise dramatically over the next few years. Companies like social media giant Meta (formerly known as Facebook) have already announced their intent to 'move into the Metaverse'. Having already purchased virtual reality technology company, Oculus, back in 2014, they are now hiring 10,000 employees in Europe to work on this. Microsoft also has made moves to make its VR and AR technologies more affordable for consumers. All of this signals increased investment and interest by organisations in the business viability of virtual environments.
VR: Moving beyond 'see one, do one, teach one' in hospitals
At Accelerating Commercialisation, part of Prof. Murphy's role is to evaluate companies' applications. And it's here that Prof. Murphy says she has already seen some incredible and innovative uses for the technology, with particularly exciting applications found within healthcare.
While she has seen applications for VR in areas such as phobias and lowering anxiety, for Prof. Murphy, one of the standout applications she received was from VR healthcare company, Vantari VR. A marriage of virtual reality technology (or immersive technology) and healthcare experience (it was founded by clinicians), Vantari was seeking a grant for their project that would enable healthcare staff to practice medical procedures, not on live patients or the limited number of cadavers, but instead in virtual reality with immersive experiences.
Read more: How Australia can reap the benefits and dodge the dangers of the IoT
According to Dr Vijay Paul, Co-CEO at Vantari VR, the genesis for him and his co-founder was their many night shifts together. They would get paged to do a procedure on a patient, which they might have not had the opportunity to perform in the last six months, or sometimes since medical school.
"Because it depends on your exposure," Paul says. "If we didn't see patients with that particular problem and you had to do the procedure, you would not do it. Because that's just the natural variability of clinical practice."
The entrepreneurs decided there had to be a better way for doctors to be trained than the classic teaching model in medicine. This model is the "see one, do one, teach one" method, which in medicine refers to the practice where doctors see a procedure, do a procedure, and are then considered equipped to teach that procedure to others.
The founders believed a better, more reliable method was needed to get clinicians trained up in a way that was free from this 'natural variability' of medical experience. Instead of relying on this traditional method, Vantari VR came up with a solution that would mean clinicians could practice important medical procedures far more frequently. Doctors could put on a VR headset and could try out the procedures in virtual reality, instead.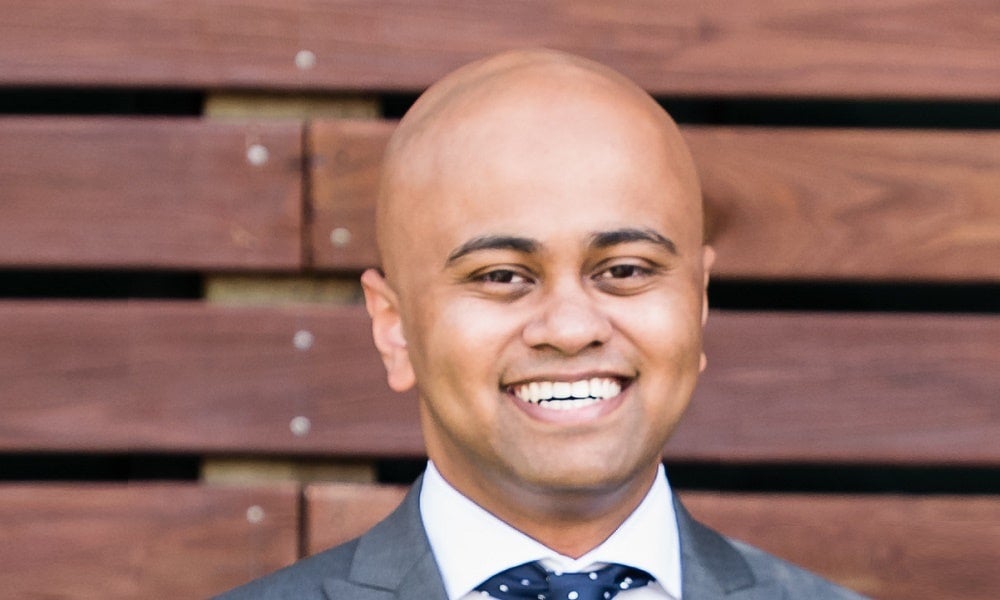 The pandemic created another problem in medicine for VR to solve
When limitations were placed on travel and large group meetings during the pandemic, Vantari's teaching simulations also provided an alternative solution for keeping healthcare staff's skills up when they couldn't be in the same room in real life.
"Normally for a cardiac arrest training day, you'll get a bunch of people into the room, with a person who runs the scenario, because a cardiac arrest is actually a team-based intervention in the hospital," Paul says. "With virtual reality, you jump in and take on a role. Avatars are doing the other roles. After you finish training in this role, you can switch over to the perspective of another."
Today, two years into the pandemic, Vantari VR's critical procedures training can be found in use at four tertiary hospitals in Australia.
Like Prof. Murphy, Paul believes that, despite the negative impact, COVID-19's changing of our norms and behaviours has had some positive benefits in the realm of advancing problem-solving technologies and the willingness of consumers to adopt these technologies. "COVID has done for virtual technologies four to five years' worth of customer education in like a 12-month period," he points out.
Read more: How augmented reality can turn browsing into buying
What is needed for an innovation to succeed? Convince industry leaders they need it
Having launched in 2017 and met Prof. Murphy when applying for a grant from Accelerating Commercialisation in 2019, Paul says Vantari worked closely with her to hammer their product into shape for the market. And while Paul says the product-market fit is vital for any innovation to succeed, his experience working with Prof. Murphy to get Vantari VR off the ground was that a major factor was enlisting what he calls 'key opinion leaders'.
"What you really want is a key opinion leader who actually really matters in the market in which you're commercialising whose reputation is significant," he says. "They will paint a picture of the world that you see to the other leaders, and people would jump on board for that reason. Their support in medical commercialisation cannot be overstated."
Indeed, Prof. Murphy says Vantari already having key opinion leaders in major teaching hospitals in Sydney that were keen to see Vantari's product succeed was part of what convinced her to get behind the healthcare company and give them her full support. "I spoke to those key opinion leaders, and they were incredibly excited by the technology and the prospect of being able to use it for training," she says.
She says it's this market pull that demarcates the 'nice-to-have' ideas from the ones that are "beyond ideas" and likely to be highly successful.
"[The best innovations] actually have strong market pull," Prof. Murphy says. "If the innovation is addressing a genuine unmet need, then it will also be apparent that there are customers out there in the market, eagerly waiting for the solution to be built."