How Alison Mirams champions gender diversity in the construction industry
Changing the culture of any industry isn't easy, but in the 'man's world' of construction, Roberts Co's founding CEO proves gender diversity in any workplace is possible
Alison Mirams is a prominent executive in the construction sector, an industry that is renowned for its lack of gender diversity. She is the founding CEO of Roberts Co, a boutique tier one construction company based in Sydney that aims to "build a better way". The company was founded in January 2017 and, within the first two years, had a workbook of $600 million. Ms Mirams also currently sits on the Board of Directors for the UNSW Foundation and sits on the TAFE Commission Advisory Board. She was previously Chair of the Built Environment Advisory Council at UNSW Sydney.
Before Roberts Co, Ms Mirams led the NSW/ACT regional business unit for Lendlease's Building business for nearly three years. Before Lendlease, she enjoyed sixteen years at Multiplex, rising from Contracts Administrator to Regional Director. She was also previously Director of the Australian Steel Institute and a member of the Board of Advisors for Property Industry Foundation. She received the Laing O'Rourke Businesswoman of the Year award at the 2018 NAWIC NSW Awards for Excellence. She holds a Bachelor of Building (Construction Economics) and a Graduate Diploma in Urban Estate Management from UTS.
Speaking to Nick Wailes, Director, AGSM, and Deputy Dean at UNSW Business School, at a recent AGSM @ UNSW Business School Director's Lunch, Ms Mirams said she was passionate about gender diversity and addressing systemic issues in the construction industry by attracting and retaining more women to construction-related jobs. Throughout her 20-year career, she has tried to challenge the status quo wherever possible. "I challenge it just because I'm a female in a man's world, but also, if something can be better, if we can improve, we need to do that. And I was in a position to do that," she said.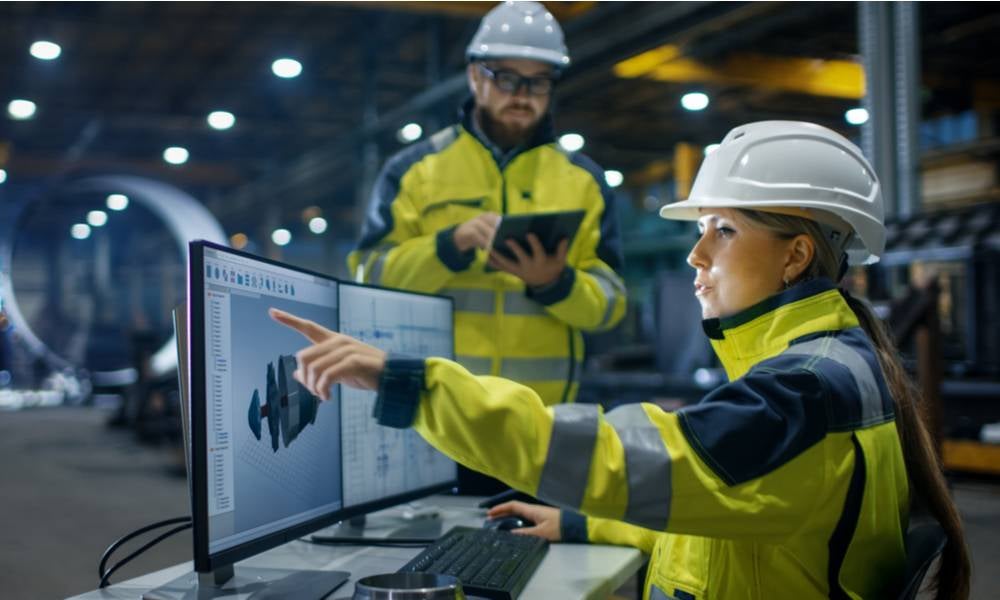 A champion for gender diversity
But it wasn't always easy. Ms Mirams said she had zero recollection of her first year of being a director at the age of 32. "I started as a contracts administrator, I worked my way up to contracts manager, commercial manager, regional commercial manager across two states, and then I was a director of the New South Wales business at 32," which not only made her the younger executive at the time, but she was also the only woman.
She continued: "It was very much sink or swim. And to be an effective director, I had to have a network external to the company. I had to have relationships. And I'd only ever worked on internal projects. So I didn't have that network that I needed. So, I had to push myself outside my comfort zone. I had to go to events. I had to go to networking places. I'd always 'phone a friend'."
"I don't 'phone a friend' anymore. I'm confident to go on my own now," she added. But her newfound confidence didn't come until after she had children and became a working mum when she finally figured out that it is possible (and necessary) to have both a life and a career.
Read more: How diversity can be leveraged to drive organisational performance
A few years later, Ms Mirams was asked to join Roberts Co as its founding CEO, and knew she only wanted to be part of a company that would be a "catalyst for positive change in the construction industry". Why was this so important? "The construction industry is an incredible industry, and it should be very proud of its achievements. But there are many things that we need to be not proud of," she reiterated.
Gender diversity is top of mind for Ms Mirams. The number of women in the construction industry has increased by 34 per cent over the past five years, from 44,583 in 2015 to 59,587 in 2020. Compared to men, however, women still represent a fraction of the 1.2 million-strong workforce. According to Ms Mirams, women make up only 12 per cent of the workforce, with less than 2 per cent of women working in trades. The construction industry also has a high divorce rate and a high suicide rate compared to other industries. "We wear presenteeism and 'busy' as a badge of honour. And that needs to change. And I learned that the hard way," she added.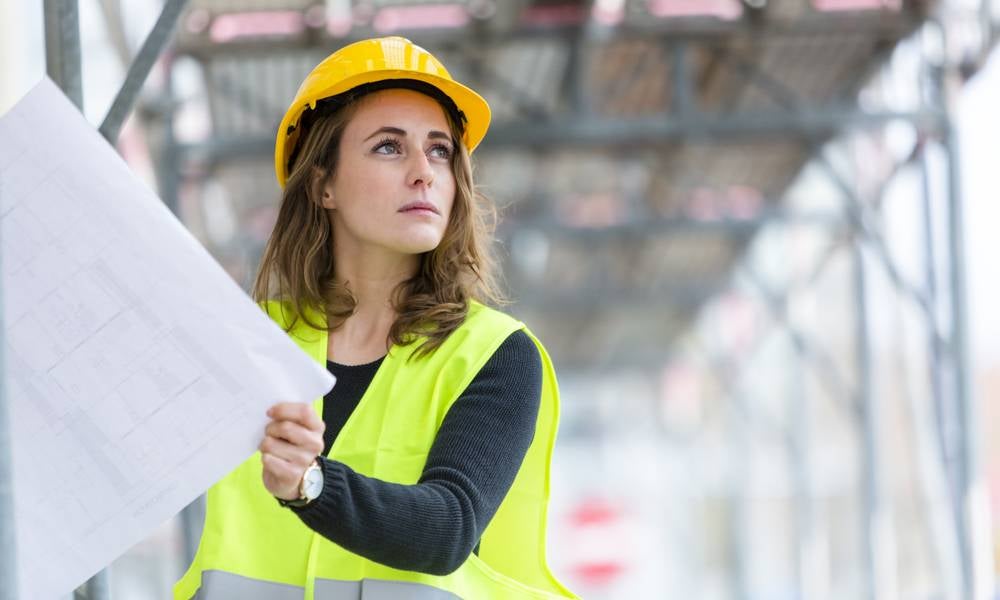 Setting the precedent for a five-day construction workweek
When Roberts Co was tasked with building the Concord Hospital in Sydney, Ms Mirams decided to buck the industry's typical Monday to Saturday schedule and implemented a new one – a five-day Monday to Friday workweek. Her decision paid off. One year into the two-year project, Roberts Pizzarotti, the founder of Roberts Co, believes worksites are more productive and efficient, and employees report benefits for their family life and mental health. "We have not lost productivity because Saturday is such an inefficient [work] day," she said. Instead, it's all about working smarter in those five days.
"I always had the opinion that we needed to fix the industry for women. But I suddenly realised the wives of construction workers are single parents Monday to Saturday," she said. Men and women need access to flexible working hours to ensure childcare and work hours are more equally distributed within families.
"If you believe in your heart that you need to do something, and you know in your heart it's right… and especially when you're in a position to make the change, you can't back away from it," said Ms Mirams. She certainly hasn't. And her work has undoubtedly set a precedent for the rest of the construction industry. With her plans for a five-day workweek forming the pilot for NSW government projects, the ultimate aim is for it to be implemented on all NSW government projects through a new culture standard.
Read more: Why are so few women in the construction industry?
Tackling imposter syndrome head-on encourages gender diversity
It is often said that women are disproportionately suffering from imposter syndrome at work, which is loosely defined as doubting your abilities and feeling like a fraud even when you are highly qualified for the job. And Ms Mirams said she still gets the feeling from time to time. But the key to her success has been in changing her attitude towards any such challenges.
"I have been mercilessly crucified by our competitors in trying to change the industry. I take that as a compliment. I've got them rattled. They're looking at me and not looking where they should go. Whereas I'm just looking forward. So, I choose to take that as a compliment," she said.