Five key considerations: should Australia diversify trade away from China?
Businesses need to consider five important factors which will play a key role in Australia's future economic relationship with China, writes UNSW Business School's Tim Harcourt
To diversify or not to diversify? That is the question when it comes to trading with China. Or is it? It's hard to examine this issue properly when the polar extremes of the debate dominate public discourse in Australia.
In the blue corner, the National Security lobby wants us to stand up for our national sovereignty whatever the price (they either don't know the price or don't want to calculate it). The lobby advocates a 'diversification' trade policy away from China because of the geopolitical baggage that comes with it.
While in the red corner, the pro-China Business community says we should let China do whatever it wants because it is our most significant customer. Sometimes they even invite Chinese diplomats to speak at Australian Ministerial media conferences (much to the surprise of the Minister hosting the conference). They certainly don't put that much store on think tank briefings about cybersecurity or geo-politics. As my grandfather used to say, 'Business is business'.
But is any of this practical or helpful as we think about the future of Sino-Australian economic relations? There are a few things to consider.
1. Countries are always diversifying
First of all, we are already diversifying in terms of trade and investment, and it's why the government signs bilateral trade agreements as well as regional and multilateral agreements. China diversifies it's import sources, as businesses diversify customers and investors. After all, the famous Yale economist James Tobin won the Nobel Prize for his optimal portfolio allocation theorem, which is basically like winning the Nobel Prize for saying, "Don't put all your eggs in the one basket."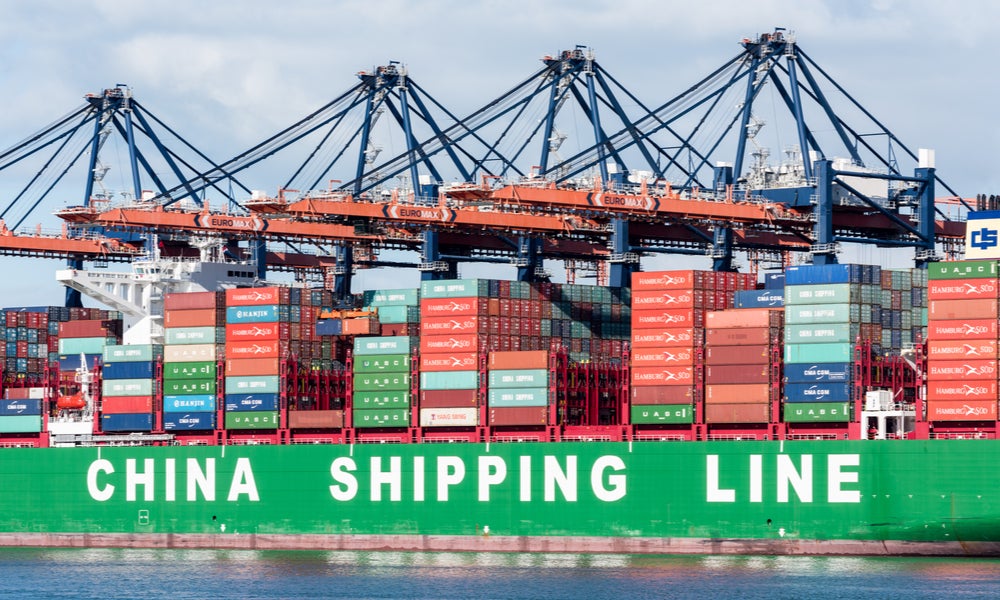 2. Businesses have the right to decide who they do business with
Even if they wanted to, governments can't exactly tell businesses what to do. Can the Trade Minister tell firms to diversify, and that's that? For instance, I interviewed South Australian wine exporter Pip Crawford, who had developed 'Shearer's Hilla' – special red wine just for the city of Qingdao in Shandong province (sister province of South Australia). Pip has put a lot of time and investment into the Qingdao market (forgoing the bigger cities of Shanghai and Beijing) and had been very successful. How could the government tell her to suddenly walk away from that lucrative contract and go somewhere else? She wouldn't be keen to switch cities, let alone countries.
3. What are the alternatives?
If not China, what are the alternatives? In food and energy security, South Korea and Japan are essential. The Association of Southeast Asian Nations (ASEAN), if taken together, is also an essential market for Australian exporters. India is up and coming, not to mention the emerging markets of Europe, the Middle East and Africa (EMEA) and the Americas.
Though it is important to note that when you look at China, there are 7,779 exporters selling goods, with 6,448 to Hong Kong. This overshadows, for instance, the numbers of exporters selling products to Indonesia at 2,550, just above the United Arab Emirates (UAE) on 2,512 and well ahead of India on only 2,176. Plus, there are 3,000 Australian businesses based in China (compared to just 100 in Japan, for instance). And that's even before we look at export value, and numbers of students and tourists and the export of other services.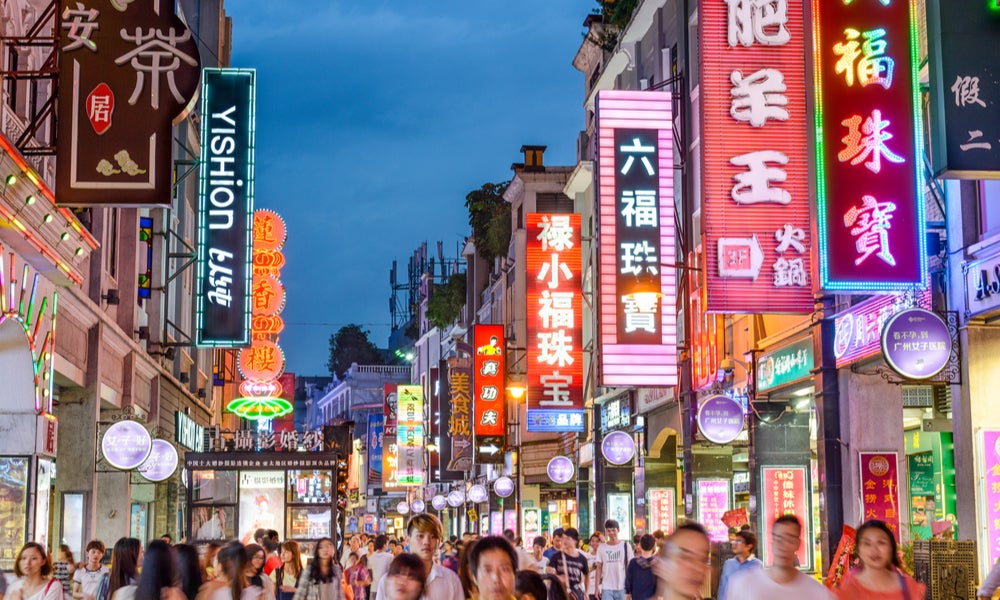 4. Governments are exporters, importers and investors
Fourth, trade is not all about the free market. There's a lot of government fiat involved (direct regulatory decisions that affect trade), and the government itself is engaged in trade. When you think of defence, education and healthcare, a lot of trade business is government to government. Governments are exporters, importers and investors. So, in this instance, diversification can be done by a decision of the state.
5. Trade tensions
Finally, naturally, we seem to see this tension with Beijing all through the prism of the bilateral relationship. Australia is not alone, there are tensions between China and other nations too, as diverse as India, South Korea, France, the UK, the Czech Republic, Belgium, Japan and the United States to name a few. China's regime is under incredible pressure due to the spread of Coronavirus internationally from Wuhan and the quality of its dealings with the World Health Organisation (WHO). All of this has put substantial economic and social pressure on Xi Jinping and the governing class in China. Hence some of the overreaction diplomatically and fraught nature of its handling of the 'one nation, two systems' principle in Hong Kong.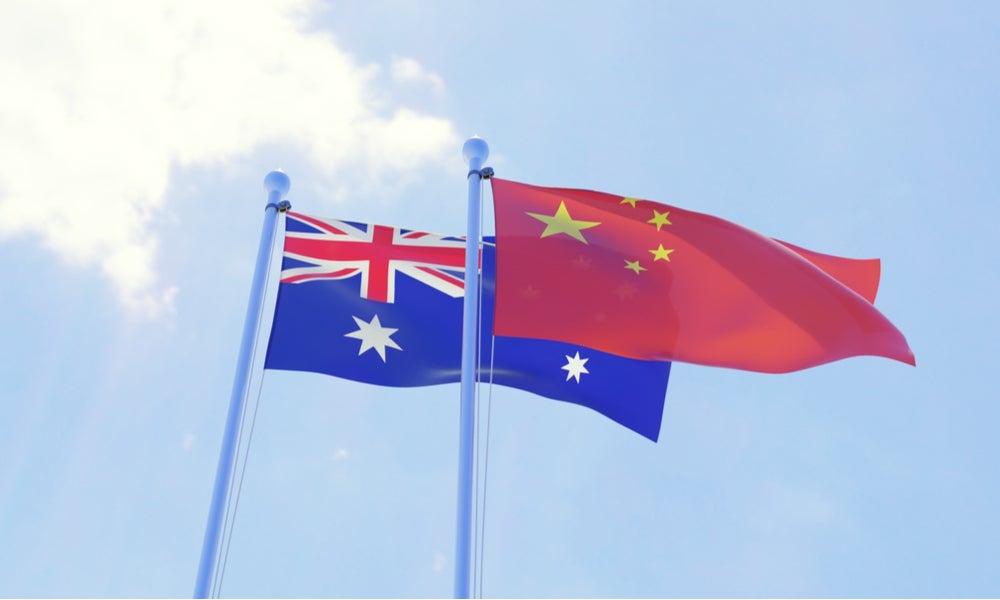 It is nearly 50 years since Gough Whitlam went to Beijing (then Peking) to announce that if elected Prime Minister the following year he would re-establish Australian bilateral relations with China. Neither a Sinophile nor a Sinophobe, Whitlam thought the world (and therefore Australia) must engage with China, even if we didn't agree with the Chinese system or every action undertaken by Beijing.
Since then, the nature of this relationship has taken many twists. It turns over the half-century, especially as China has become an essential player in the world trading system and a critical bilateral partner to Australia. This will continue, given China's importance to Australia. Still, given China's enormous needs for energy security, food security, high-quality professional services and infrastructure and a need for excellent education for its younger generations, China needs Australia too.
Tim Harcourt is the J.W.Nevile Fellow in Economics at UNSW Business School.