AI: what are the present and future opportunities for business leaders?
There are several steps that business leaders can take to educate their employees and distinguish their organisations from other players in the market when it comes to AI
In many ways, artificial intelligence (AI) is already affecting organisations and the way we work. As such, businesses need to be able to respond to AI and harness big data to make decisions that benefit employees, customers and shareholders. So what challenges and opportunities does AI create for business leaders today?
How business leaders can utilise AI today and prepare for its future is discussed in part two of The Business of Transformational Leadership, the ninth episode of the AGSM @ UNSW Business School Leadership Podcast series. In the podcast, Host Emma LoRusso, CEO and Co-founder of Digivizer, who completed an AGSM MBA (Executive) in 2013, is joined by Toby Walsh, Scientia Professor of AI in the School of Computer Science and Engineering at UNSW Sydney. He also leads the algorithmic decision theory group at CSIRO's digital research network, Data61.
Ms LoRusso also spoke to Kristi Barrow, previously Digital Analytics Lead at the Australian Football League (AFL) and now Principal Consultant at digital analytics consultancy, Kritikality. Ms LoRusso, who completed an AGSM MBA in 2006, explains how business leaders can incorporate data analytics into the decision-making process of their businesses.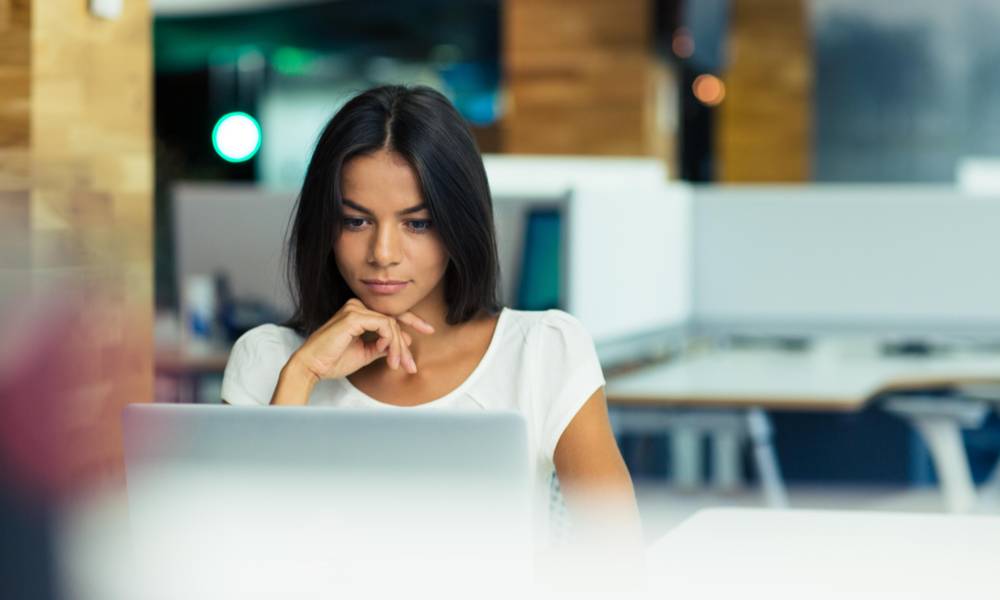 Digital transformation requires new skills
AI, big data, and machine learning have all entered the language of business, and Ms LoRusso said they have important implications for navigating work as it is now, and the future of work. "These technologies signify organisational change, alternate work arrangements, and new skill requirements among employees. With as many as 60 per cent of the jobs expected in the next decade not yet conceived, leaders will need to plan these new futures and take their organisations on what, for many, will be disruptive journeys," she said.
Indeed, automation and digital platforms are changing the fundamental nature of work, and the next few years will present significant opportunities and challenges for the Australian workforce. Some 2.7 million Australian jobs (roughly 21 per cent of the workforce) are at risk from automation over the next 15 years, according to the Australian Computer Society. But at the same time, more than twice as many jobs can be created if Australia decides to invest in skills development.
"One of the consequences of COVID-19 is that digital transformation has become a bigger imperative for organisations, and many are transforming much sooner than they had imagined. AI, machine learning and big data will continue to infuse all areas of business, and we as leaders have a responsibility to drive and support new skills for the job market of the future and to ensure our businesses stay relevant," said Ms LoRusso.
"Find some part of your business, some small little area where you can build up your skills and expertise where it won't matter if it [AI] goes wrong, or if it doesn't do quite exactly what you want it to do"

Toby Walsh, Scientia Professor of AI, UNSW Sydney
The NSW Government, for example, recently announced it is searching for the brightest minds to take part in the newly established AI Advisory Committee, which will provide ongoing strategic advice on the use of AI. The Committee will be pivotal in building community trust in the use of AI and follows the launch of the AI Strategy by the government in September, designed to create jobs and deliver smarter and better services to citizens across NSW.
So how should business leaders be thinking about this in order to prepare themselves and their organisations for this journey? First, it is important to understand the challenges. "I think that part of the problem is ignorance," said Prof. Walsh. "People don't understand what artificial intelligence is. They think what Hollywood has told them, and much of what Hollywood would tell you is actually wrong."
AI is already a hidden part of many of our lives. For example, when you ask Siri a question, it's AI that's transcribing the spoken text into a question, and then looking up the answer and communicating it back to you, explained Prof. Walsh.
Similarly, it's essential to be prepared for when technology gets it wrong. "There are plentiful examples already of even the most switched-on companies that have made mistakes and fallen into pitfalls in the process of trying to wield AI to improve their business," he said.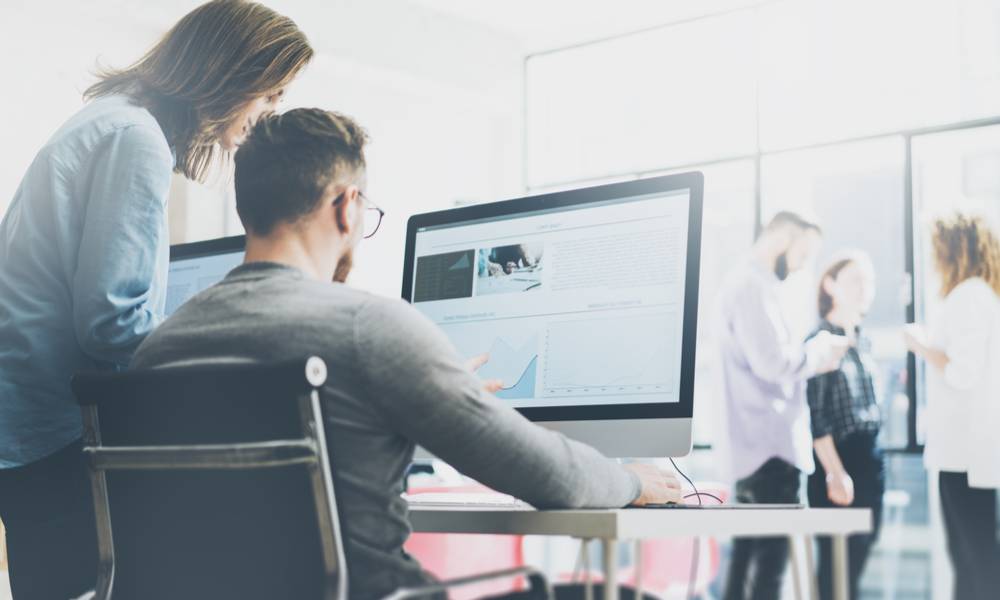 The government's Robodebt algorithm is one of the more recent examples. "I think the challenge there is if the government becomes too cautious and conservative because of the mistakes that were made there, when actually… it has the opportunity to both use AI and also to drive the adoption of AI, both through procurement standards and by setting examples for other businesses," he explained.
Educate your people
So first, businesses must understand the opportunities as well as the challenges and limitations, that AI present, and then find people with the skills necessary to implement AI in your business, said Prof. Walsh. "And actually, I suspect in many cases, the easiest way to do that is to train those people up, to invest in your people, who are of course the most valuable part of your business, because those are people who do understand your business and you can pick up the technical skills to work out how to use the technology to advantage," he added.
Those within your organisation already understand the business and its customers, so they should be encouraged to innovate and create – "to use those human skills to lift your game, to improve your product, improve your service and not race to the bottom, but make yourself a better company by serving your customers better," explained Prof. Walsh.
"If you want to be a business in the long-term, if you want to be around in 50 or 100 years, I think that's where you should be thinking about, now that's the opportunity we've got. We've got an opportunity to lift our game," he concluded.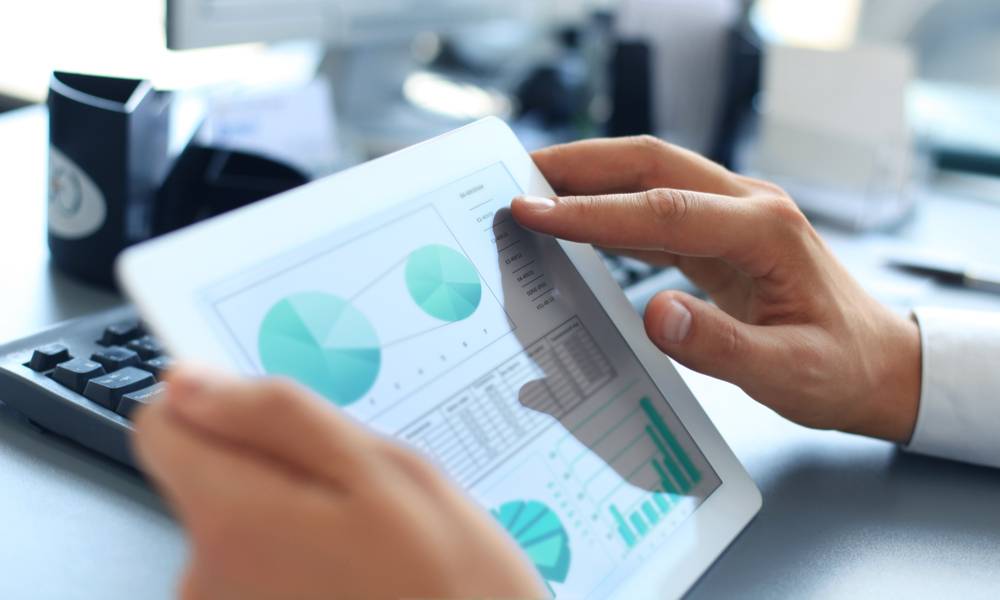 Adding to this point, Ms Barrow said that although there is a lot of discussion around AI, machine learning and how great they are, if business leaders and their organisations aren't across the foundations, then it's not going to work. "So I think understanding how all of this stuff works and the limitations and how to set it up is super, super important. Because otherwise you don't really understand what's going on and you're not getting the most value," she said.
And as with any digital adoption, business leaders should prioritise talking with their team with an open mind, and then consider formal education or semi-formal education to stay informed, she added.
Good data is at the heart
No matter what your organisation and its people specialise in, good AI starts with having good data. "To begin to work out how you might use AI in your businesses, you've really got to go back to the data. You should have a serious data plan, and you should be asking yourself: 'Well, are we collecting the right data? And if we are collecting the right data, how can we use that to lift our game, to improve our product, our service, to understand our customer better?" Prof. Walsh said.
What makes AI different from past technologies is that it is very difficult technology – "it's not push-button technology" as Prof. Walsh said, so there is a great deal of risk, which in turn requires a lot of skills and expertise.
"So the first thing to do is to realise is that you need to get your feet dirty, but in a way that's not going to destroy your business at the same time. So don't start off by putting it in something that's mission-critical. Find some part of your business, some small little area where you can build up your skills and expertise where it [AI] won't matter if it goes wrong, or if it doesn't do quite exactly what you want it to do," he said.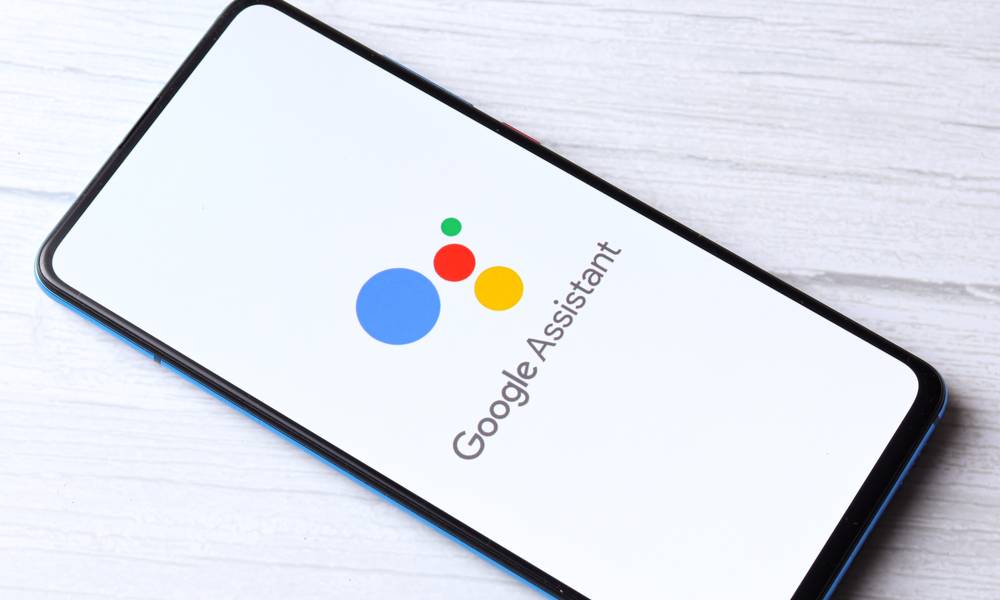 Consumer trust: a commercial advantage
Consumers often choose products and services from businesses they trust. And this is where many companies can distinguish themselves from others in the market.
"You can seek commercial advantage by positioning yourself as someone who respects your customer's privacy, for example, and that you see already in the tech industry. You see a company like Apple has a very strong reputation of defending the privacy of its customers, of never selling their data to other people, whereas a company like Facebook is quite different in its attitudes towards customers. And I think its reputation is perhaps less strong and less good as a consequence," explained Prof. Walsh.
So having good internal standards towards AI, is one area where businesses can prepare for the future, and distinguish themselves from their competitors. "And it's not only advantageous in terms of your business and your customers. It's also in terms of your staff loyalty and the values that you strive for as a business. And increasingly I think we see, especially with Millennials, that they want to work and only want to work for businesses that meet the standards and norms that they find acceptable. And so as a business, it's important that you respect those sorts of boundaries," he said.
It is also imperative to ensure your products are adding value to customers. "I think now with expectations from the community and customers being higher [following the Financial Services Royal Commission] you can use digital to actually really improve the customer experience, not just save money," said Ms Barrow.
So at the end of the day, digital transformation – and especially harnessing the opportunities of AI – isn't just about automating business processes to save on time and money, it's also about improving the customer experience, she said.
The Business of Transformational leadership and other podcasts in the series are available online. Click here to access the series and find out more about AGSM @ UNSW Business School.