5 keys to working from home effectively through coronavirus
Former Senior Deputy Dean (Academic) and Co-Deputy Vice-Chancellor (Equity Diversity and Inclusion)
Professor and Senior Deputy Dean (Academic)
Maintaining productivity, health and wellbeing during the coronavirus lockdown has been a tricky task for many, but past research into adapting positively to working from home offers some reassurance, according to UNSW remote working experts
For many, working from home is the new normal.
No-one expected 2020 to be the year that companies, universities and schools across the country would be forced to transition their employees and students to working remotely on a full-time basis due to a coronavirus pandemic.
But here we are.
As the world waits for a vaccine, working from home during COVID-19 continues to present unprecedented challenges.
However, there are some useful insights to be gleaned from past research – particularly when it comes to telecommuting, according to UNSW Business School's Professor Dubravka Cecez-Kecmanovic.
Speaking at UNSW Business School's recent webinar on adapting to a positive online way of working, Cecez-Kecmanovic said research has uncovered the risks that are important to consider when working from home.
These include constant interruptions, jobs encroaching on personal life, conflicts in families and lack of communication with peers.
To navigate these, Cecez-Kecmanovic shared five useful practices that can help boost engagement with work and study online. Incorporating these into a structured daily routine will also help ease some of the anxieties stemming from COVID-19.
Set boundaries and stick to a routine
Having a good internet connection to be able to work online is, of course, fundamental.
But setting boundaries between work and personal life, such as ensuring a dedicated workspace and time to work at home, might be just as foundational.
"It is important to have structure and routine in daily lives," said Cecez-Kecmanovic.
"Persisting with a daily routine has been found to be highly important, as is limiting news and social media engagement throughout the day."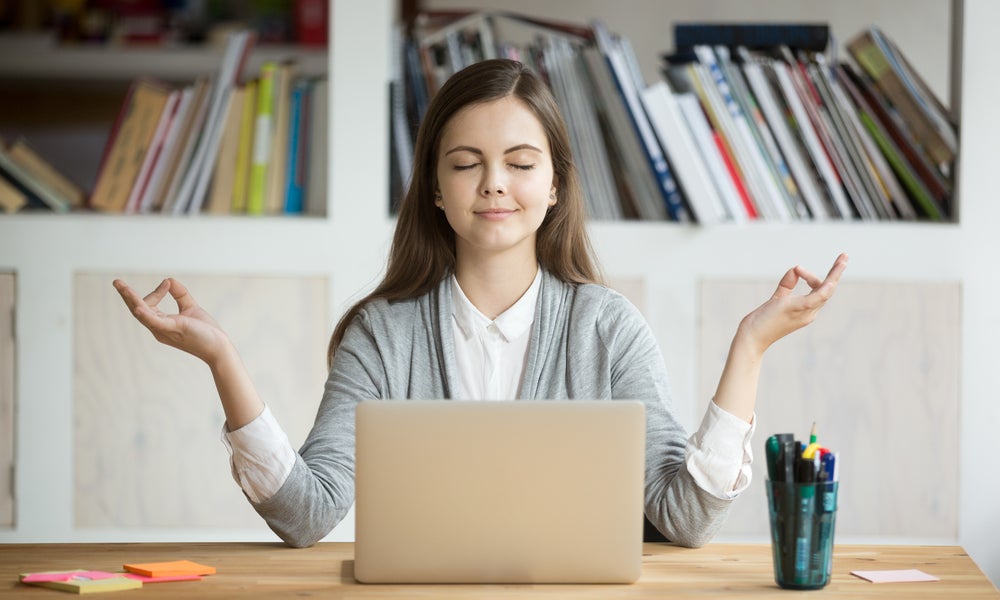 But with a lot of pressure to stay connected to news and social media, perhaps now more than ever, past research has shown that constant engagement actually has a negative impact on productivity and work-life balance.
Instead, Cecez-Kecmanovic said "maintaining meaningful connections with colleagues, other students, teachers or research teams" has been found to be more valuable.
"Innovating interactions beyond work, say beyond the lecture time [for students], has become crucial," she added.
Reimagine the meaning of education and work
Beyond all of this, new opportunities are emerging.
"The unprecedented and uncertain conditions we now live in compel us to asses the importance and meaning of education, work, family and friends and to rethink what truly matters in our lives," said Cecez-Kecmanovic.
Evidence of the reimagining of the role of education and work in the new digital environment is everywhere.
"If we observe what's currently going on in our Business School, we see ample examples of radical changes," explained Cecez-Kecmanovic.
"We see an example of radical new learning and teaching practices such as innovative lectures and engaging students in debate, conducting exams, interacting with students and establishing online spaces for informal interactions.
"These new experiences are likely to lead us to rethink the meaning of education and what it means to be a high quality academic."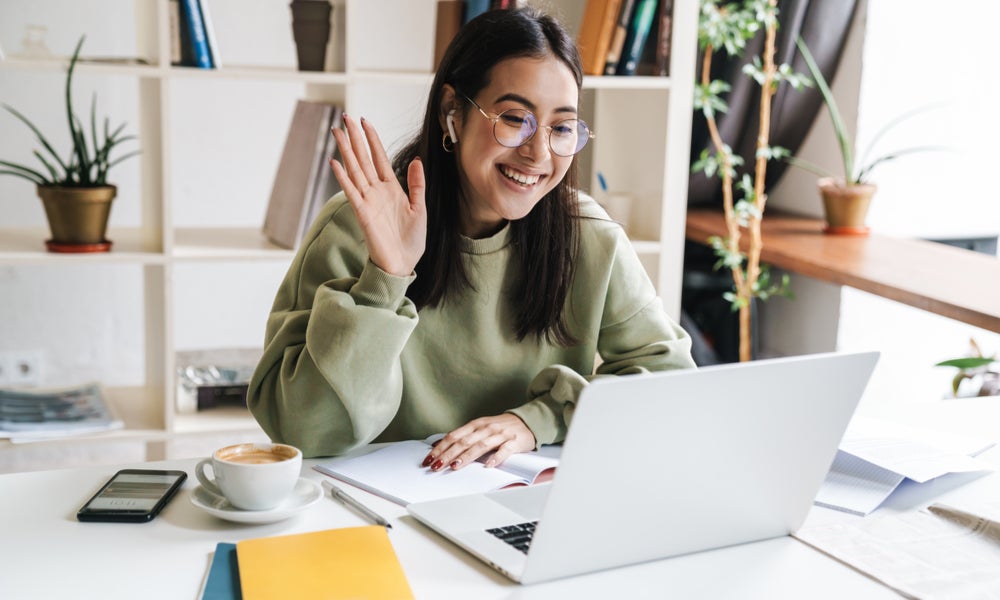 Be kind to yourself and others
UNSW Business School's Senior Deputy Dean Professor Leisa Sargent also urged people to reimagine their lives and to ensure that work and family time is protected in this new online way of working.
"Meaningful connections with colleagues remain critical, so working out how you can maintain those connections is really fundamental," said Sargent.
"Caring for others is important; giving them a helping hand and supporting people through what can be huge challenges."
While it is important to look after others, self-care is also critical to ensuring good health and wellbeing.
"For me, that means connecting with family and friends: we have coffee-call catch-ups and wind-downs, for example, and we do that at the end of each day," said Sargent.
She also suggested getting enough sleep, exercise and taking care to venture outside regularly "whether that's a balcony, backyard or a walk with the dog".
Another helpful way to incorporate self-care into a daily routine is to find a sanctuary specifically for downtime.
"That might be a little space where you listen to music, it might be a space where you do exercise and get out the skipping rope, or it might be where you do yoga or meditation," said Sargent.
"Whatever it is – find a space."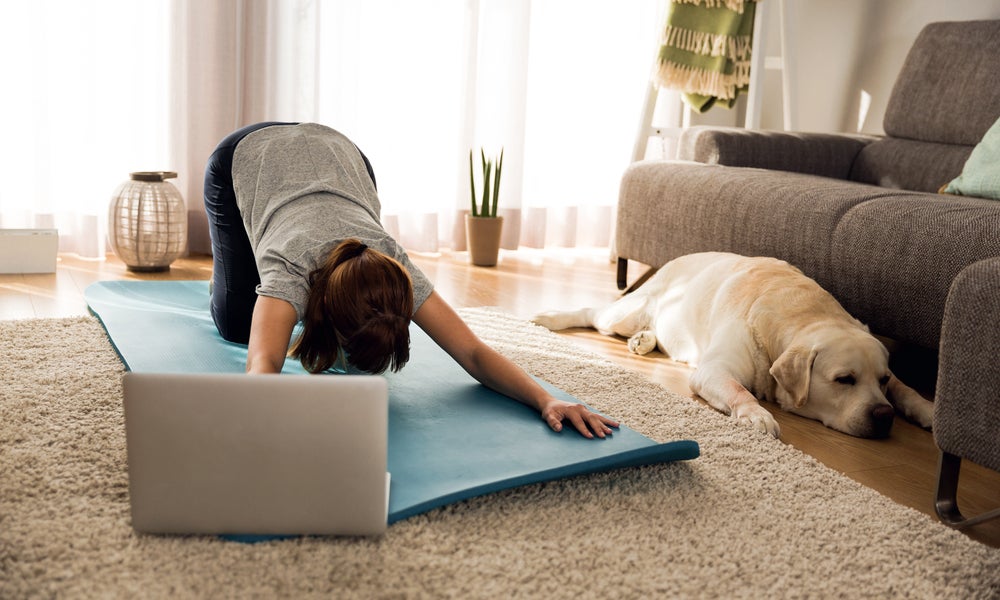 Prioritise a few goals
During a global pandemic, family and health come first.
This means that it is important to set realistic expectations on productivity and to not get bogged down if productivity is lower than normal during this time, said UNSW Business School's Professor Frederik Anseel.
While a workspace and cultivating a safe space to relax and unwind has been shown to help maintain health and wellbeing, Anseel explained that setting realistic expectations will help keep everyone sane.
He suggested one way to do this is to write down a list of top priorities and establish rewards for tasks that are completed to meet them.
But be realistic about what can and cannot be achieved during this time.
"All the current evidence on working from home comes from a 'normal situation' whereas this is not a normal situation," he added.
"We're in the midst of a crisis."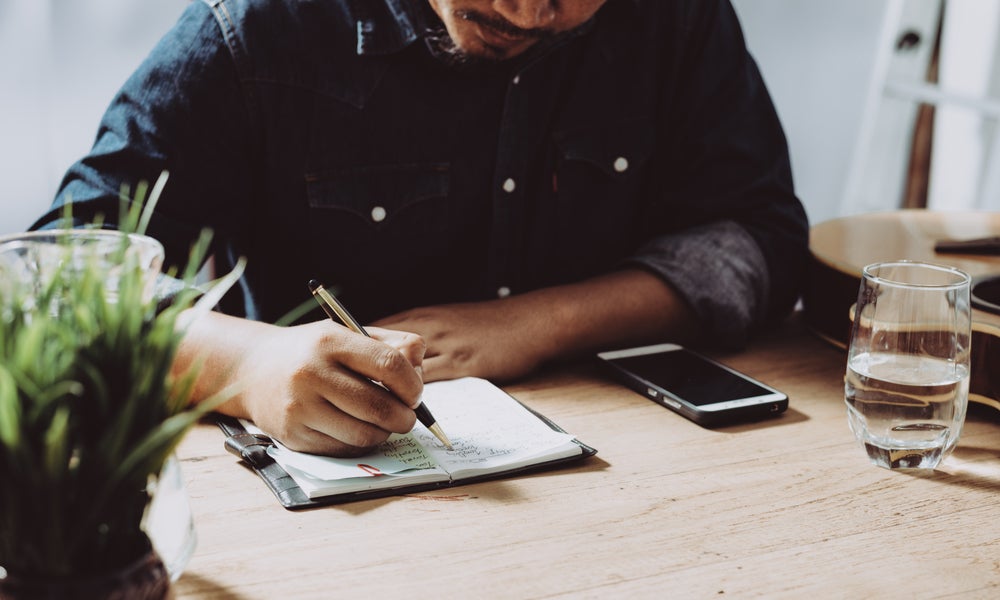 Recognise that this is a crisis
Perhaps the most important step is to accept that this is indeed a very unusual period.
Constructing new routines and reimagining the meaning of work and education is important, as is setting realistic expectations on productivity, which can help minimise the anxieties associated with working remotely.
But accepting that this is not 'working from home' under normal conditions will go a long way to keeping us all sane and healthy.
With this in mind, Anseel summed up the following "recipe for staying sane" during coronavirus:
We are in the midst of a global pandemic. It's okay to not be productive.
You are not working from home; you are at home during a crisis trying to work.
Take time to sort out technical aspects and develop some structure at home.
Don't try to just transfer your normal work rhythm and routines to your home environment. It won't work.
Making progress is one of the most rewarding activities. Reward yourself.
Go easy on yourself but also on others. Sometimes we are each other's worst enemy.
In times of crises, you are more at risk of suffering from mental health problems. Be aware. Keep an eye out for others.
Think about what you will do when we all get out of this and how you will look back on this time.
For more information, please contact UNSW Business School's Professor Frederik Anseel, Professor Leisa Sargent or Professor Dubravka Cecez-Kecmanovic. You can also watch Cecez-Kecmanovic's presentation on work-life balance and working from home here.