Practical lessons in entrepreneurial business success from Jonathan Lui
For most entrepreneurs, there is no secret ingredient to business success – all you need is a problem in need of a solution, some professional experience, and a good team behind you, says Soho App founder and CEO Jonathan Lui
In 2019, data from the Global Entrepreneurship Monitor (GEM) found more than two-thirds of Australians aged between 18 and 65 said it was reasonably easy to start a business in Australia, yet half said they would not start a business out of fear of failure. The GEM report, which was analysed by the Australian Centre for Entrepreneurship Research, also showed Australia ranked first out of 50 global economies for intrapreneurship, or employees engaging in entrepreneurial activities for their employers. However, Australia ranked 34 for entrepreneurial intentions, as just 13 per cent of respondents admitted they were seriously considering starting their own business.
The GEM data also revealed a gender gap in total entrepreneurial activity in Australia, with women making up 42 per cent of all entrepreneurs in the country. While the gap had diminished compared to previous years, the decline was due to the overall drop in men starting new businesses, particularly among those aged 35 to 44.
The entrepreneurial economy in Australia is fast evolving, particularly as individuals and businesses have been forced to pivot because of factors associated with COVID-19. But compared to some of the more mature markets like the US, Australia still lags in entrepreneurial intentions. So, what's holding us back?
One of the reasons could be that there is still a prevailing myth surrounding what an entrepreneur is and does as well as a general reluctance to celebrate success in this space, according to Jonathan Lui, Founder and CEO at Soho App, a successful real estate social networking app. Speaking as part of a recent UNSW Founders Fireside chat – a forum that showcases the next generation of startups and the founders behind them – Mr Lui said there is still a belief that entrepreneurs are young, high-risk takers. Think Bill Gates, Steve Jobs and Mark Zuckerberg – who were all in their early twenties when they launched their now global success stories.
In most cases, the reality is that the path to entrepreneurial success is far more traditional, according to Mr Lui, who spoke about his own path to entrepreneurship and some of the practical lessons he learned along the way. As one of Australia's most successful entrepreneurs, he's helped raise over $85 million across business ventures including Soho App, Airtasker, Tachyon Studio, Tank Stream Labs and Tank Stream Ventures. Currently based in Singapore, he continues to invest in and advise start-ups disrupting significant industries across the globe. In addition, he is a mentor and supporter of the APAC tech start-up ecosystem community. He is also an alumnus of UNSW Sydney, having completed a Bachelor's of Telecommunication and Data Networks in 2006.
Jonathan Lui's journey to becoming an entrepreneur
Highlighting some of the pivotal moments in his own career, Mr Lui described some key moments and factors that have helped shape his entrepreneurial experience and also provided tips for those looking to take their business ideas to the next level.
"When it comes down to building a team and finding those people and convincing them to join you, more often than not, I think you already know those people; people that might want join as a co-founder, or people [who] might want to join you as an early employee. Because there's probably some kind of rapport there already," he said. "There are many ways, I think, to convince people to join you. It comes down to the vision, trust and belief in your team, that's going to convince people to join you."
Mr Lui said he caught the start-up bug as a Project Manager at Amaysim first in 2010, an experience that turned out to be a pivotal moment for his career. Mr Lui said: "We went through the process of building a business from a presentation to raising capital, to execution, to pivoting as well. There were some issues at the beginning [and] to raising more capital."
During his time at Amaysim, Mr Lui continued to work on smaller projects on the side, which provided him with an opportunity to try out his skills in running his own business. Finally, he decided to start a business together with his Amaysim colleague and then business partner, Tim Fung. Together, the pair created Airtasker in 2011. Headquartered in Sydney, Airtasker has successfully raised over $32 million of venture capital and made its successful IPO debut on the ASX earlier this year.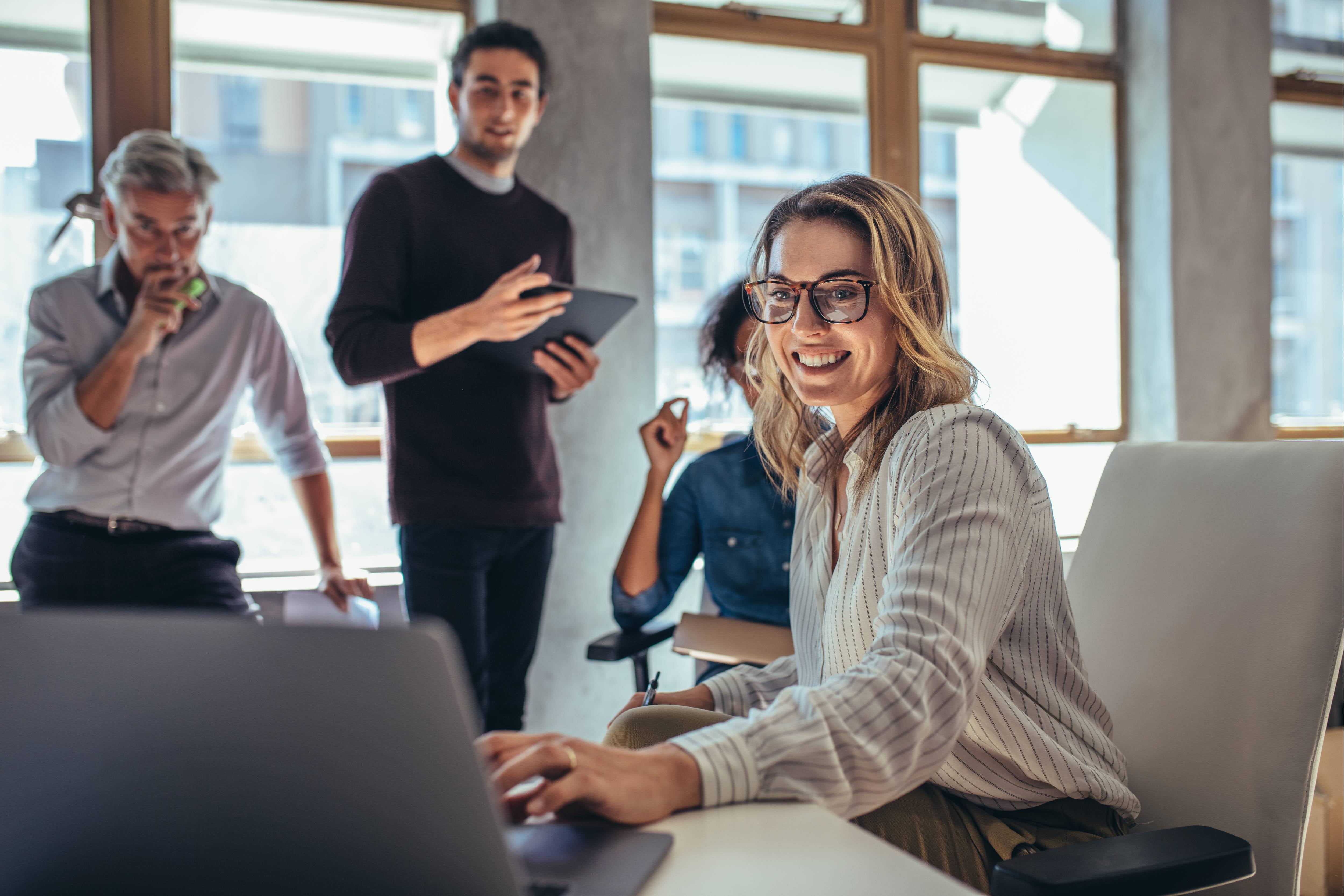 Changing attitudes towards entrepreneurs in Australia
Australia's entrepreneurial activity and attitudes towards entrepreneurialism lag compared to countries such as the US, and Mr Lui said this has a lot to do with the general perception of entrepreneurship in the country.
He explained: "One thing that's a pretty classic Aussie attitude is we like to go for the underdogs... whereas in the US, it's very different. People love to back the winners, they really celebrate [them], they want people to be successful and they will absolutely go out of their way to help you get there. And I think it's something that just needs to build up over time. Things like that will help bring more credibility to entrepreneurship as a career choice."
Changing the attitude towards entrepreneurship would encourage more entrepreneurs, and the flow-on effect of this would be that more women would be encouraged to enter this space as well, he added.
"For myself, and I think for probably most entrepreneurs, that's not the classic path to entrepreneurship," he said. "It's probably a bit more traditional. You get a job, start working with someone for a couple of years, maybe change a few jobs, and then recognising a problem, maybe in one of those industries, and deciding that: 'I think I'm capable of solving this problem and building a team.'
"And I think that's a more traditional route. Building up that team or people you want to have around you to solve that problem... drawn more on your professional career experiences, and maybe some of your existing network – rather than 'I'm a 19-year-old trying to go out there and start a new business. Who wants to come on this ride with me?'"
Three reasons why you might need a co-founder
An important key to Airtasker's success was having a co-founder during the initial stages of starting the business, Mr Lui said: "In your first foray into entrepreneurship, you should probably consider having a co-founder because you generally won't have all the skills you need to really run a business from zero to 100."
Second, given that many businesses start on "sweat equity" (which means you probably won't be paid for a while), having a co-founder can help alleviate some of the financial costs of setting up a business. At the same time, Mr Lui warned against having more than three co-founders, which could negatively impact decision-making in the long run.
"The bigger the group gets, decision-making can get a bit lost or difficult if everyone's not aligned from the beginning as to who's going to make the ultimate call if, at any point in time, we have some disagreements or conflicts," he said.
The final reason to consider having a co-founder is that "no one really considers the pressure or the stress of entrepreneurship until they actually do it," so it helps to have someone around that can support you and share in the difficult times, explained Mr Lui.
"This is a high-pressure environment. And if you're a solo founder, you're going to have a lot of those bigger moments where you may really stress out, and it's important to have a support network behind you; a co-founder who can fill that gap, where you can have those very deep and meaningful kinds of conversations around, you know, are we doing the right thing? Are we making the right decisions, etc.?"
Read more: How investors and entrepreneurs can successfully play the forecasting game
How Jonathan Lui went solo with Soho
In 2017, Mr Lui started Soho App, a free-to-use machine learning-powered property search engine that matches people to their ideal homes. By 2019, the site's traffic had already jumped 600 per cent and had more than 250,000 listings worth $90 billion. Central to becoming a solo founder was Mr Lui's support network.
He explained: "You need to build a support network around yourself, as a founder, as a professional, at any point of your career. As an entrepreneur, first, the third, fifth time, it doesn't matter. I think you still need that because you're always ideally trying to progress yourself with your skillset. You're always learning."
So even a solo founder should have a network of advisers with specific skills that you would like to emulate or bring in some way. And he warned against thinking of the board as a support network, which is generally more of a practical team that you need to have. "I would also recommend mentors outside of those two networks as well. Because the mentors, I think, are more around people who want to invest in you, not necessarily for any personal gain. They want to do it because they want to see you succeed," he said.
"Having that support network around you will complement the practical support network you have, which is the team who might work for you, the employees, your managers, your executives, your investors, who support you both financially and in terms of guidance. I think it's very important to have that, in addition to all the things like co-founders, etc.," he said.
Building the right team
The final tip he had for those looking to start their own business was to start thinking about company culture right from the beginning. "It's important to know exactly what roles and responsibilities you want to plug first and whether those roles can be filled by a founder, a co-founder, investor, mentor, an employee or an intern. It's about understanding that level of scope, but most likely, you're going to get it wrong the first few times around," he said.
"That's the business of what we do. We make mistakes, and we learn from them quickly, and then change and adapt and pivot etc.," he added.
So, the culture and the vision of a start-up is critical in the early stages. "That's not something you typically think of when you start a business… We didn't do that with Airtasker, but we learnt from the same mistake. There was a period where we lost 30 per cent of our workforce in the space of three months, because the culture wasn't defined, and people just quit; we lost some great people.
"Once you have your values and your culture defined, then, to be honest, hiring people and convincing people to join the business is easy. So that's the way I would think about building a team that needs to be with you along that journey. And I think the sooner you can think about things like that the better," he concluded.
Are you interested in entrepreneurship? For more information, visit the UNSW Founders website, or register for the Peter Farrell Cup, the joint UNSW Business School and Founders program.